Here is a list of dance games that you can play with PS3 Move.
Just Dance Kids 2
This game has got to be the coolest game around. Just Dance Kids 2 is revamped and even more awesome than before. This game is highly recommended and will keep you grooving for hours on end. All of your favorites are included from movies, television, and so very much more.
Michael Jackson The Experience
Hip hop like the king of pop in this cool and vibrant game of dance and song. Get the full experience with Kinect that will enable you to step right in the shoes of Michael Jackson himself. You will be the star of the show as you perform Jackson's most popular moves to the amazing video inspired settings.
Zumba Fitness
There is not a better game in the virtual world right now than this popular fitness game.  Dance your way to skinny and fit with Zumba Fitness.  This game  has a contagious effect on most and you will fall in love with the amazing choreography that is set.  The music is rockin and will make you want to keep moving.
Everybody Dance
So what is stopping you from getting off the couch and having the time of your life with your family and friends? With Everybody Dance you will rock the house with favorite tunes and awesome dance moves impressing those around you with your astonishing skills.
SingStar® Dance – Dance and Sing
Dance and Sing: Let your living room be your state with SingStar Dance – Dance and Sing. Bring a super star life right into your house and dance and sing with the top songs and hottest hits available. Follow your avatar and dance to the choreography sing out loud for a gaming experience you will love.
Dance Magic
Bring the magic of dance into your life with Dance Magic. Take it solo or play with friends, the party experience is all up to you. Sing and dance your way to better performances and all the while battling to stop those who are trying to use the magic of dance to stop humanity.
Get Up And Dance
If you are looking for the ultimate dance experience Get Up and Dance is the right game for you. You have the option to experience what it is like to be in the limelight as the star of the show or step back and experience being a backup dancer. You can add up to eight friends in Party Mode.
Just Dance 4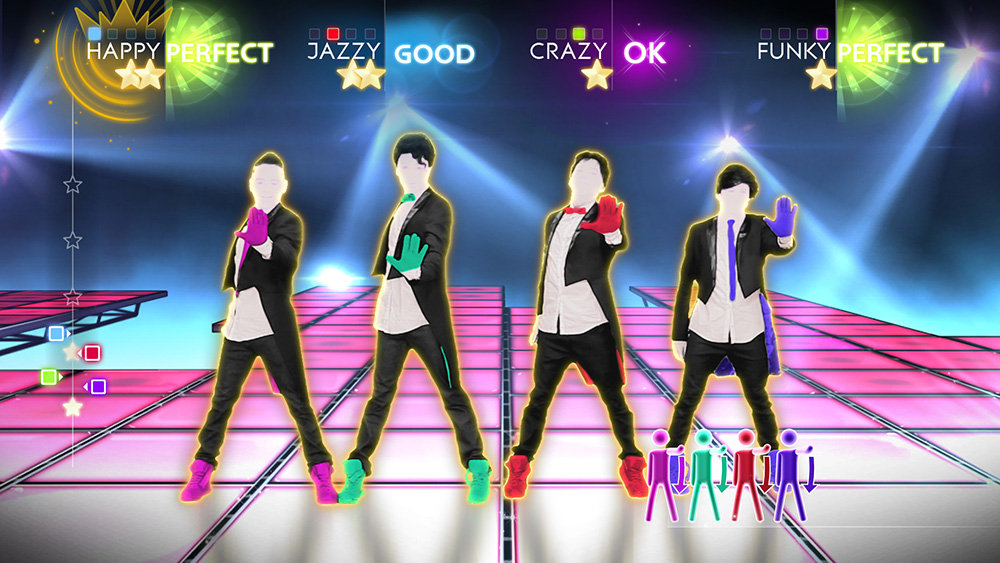 In this #1 game of the world you will experience the fun of a lifetime right in your very own game room or living room.  Your house will be the talk of the town as you invite your friends over for exhilarating dance fun.  Bring the party home with Just Dance 4 and be the star of all your friends.
Dance Dance Revolution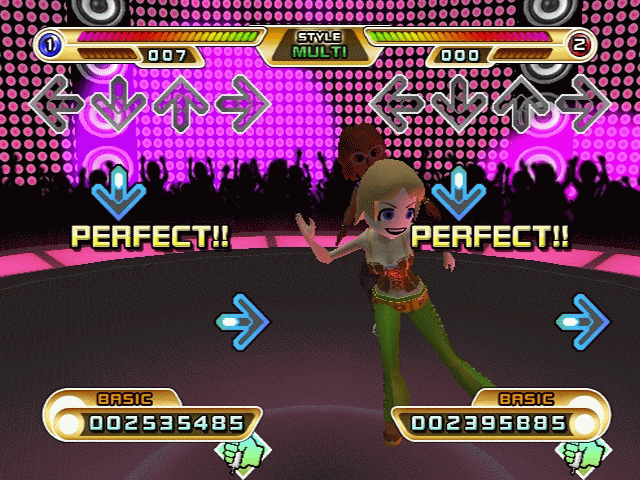 It is a revolution of dance these days and you will experience the adventure and stimulation of dance with Dance Dance Revolution. This game offers over 11 years of thrilling history and is still going strong. This game will get your body moving and your vocals open as you play by yourself or with friends.
Be sure to check out Dance Games Online, Xbox Kinect Dance Games or Wii Dance Games for more dancing fun.