OVERVIEW
March 4, 2019
LANGUAGES
English, French, German, Dutch, Chinese, Russian, Czech
Positives
Regular updates.
SimAirport is a really unique and more modern style type of tycoon simulation as well as time management game where you will have to design, build and then manage your very own airport. You will have to construct your airport from the ground up, which means starting with a blank piece of land and building your airport on it. Once you have your airport build you can begin to hire your staff. Once you have staff employed, you will begin to do the big stuff such as which airlines you will work with, customizing flight schedules, and building onto your airport such as luggage services and baggage conveyer systems, fuel pipelines, public access roads, aircraft navigation aids, hangars, runway maintenance and upgrades and even service vehicles and so much more.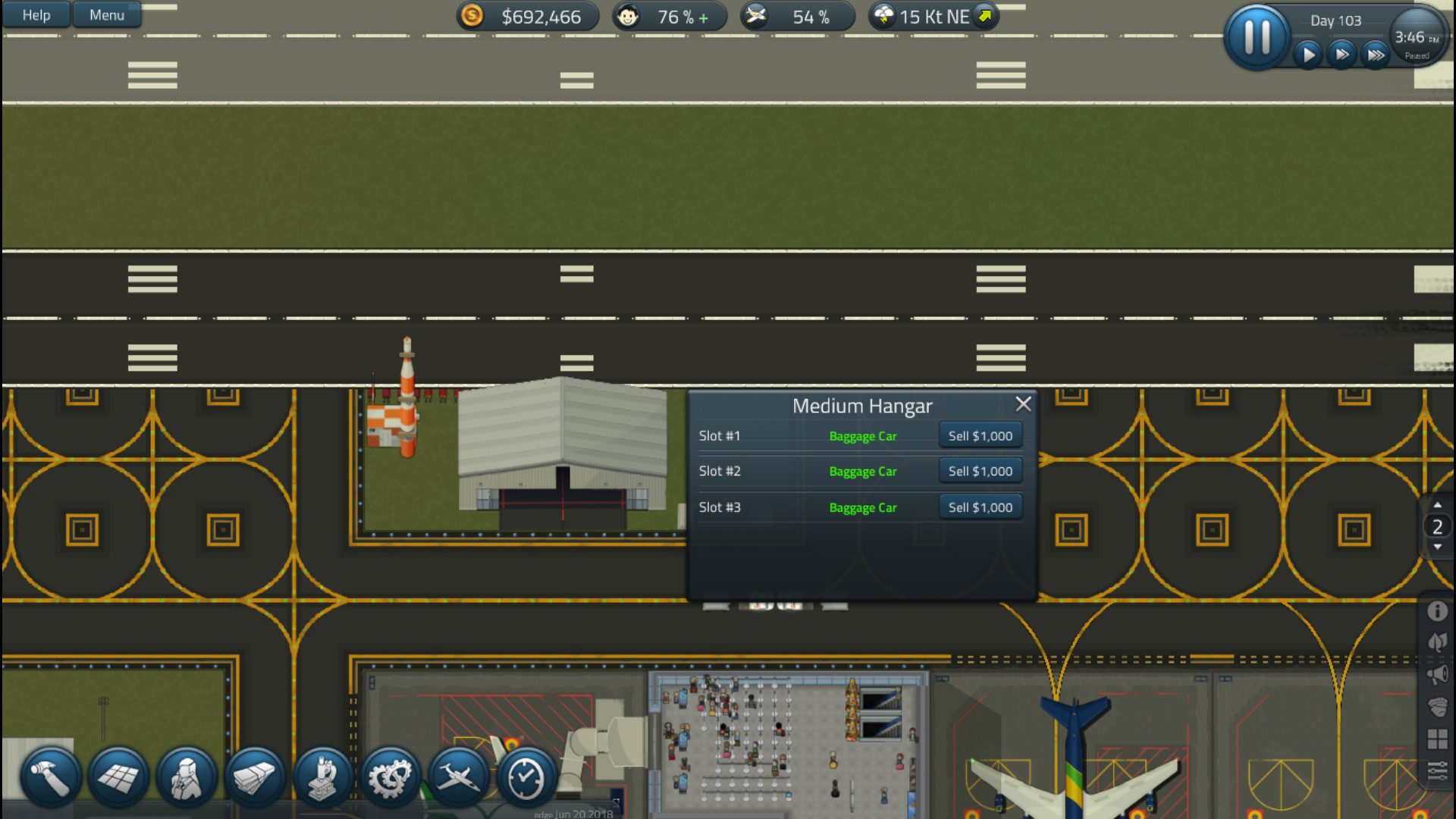 Once you start building your airport, you will have to think about where you need to place the roads to your airport, where your taxiways will be and how long your runways will need to be as well. Next you will work on the inside of your airport such as making all the details work from coach, to middle class all the way to first class. Place your terminals for coach and first class queues, add some food courts and think of all the details while you are placing what you need. Don't forget to add your runway navigation aids, hangars, lighting, control towers and baggage system, because no one likes leaving their luggage behind.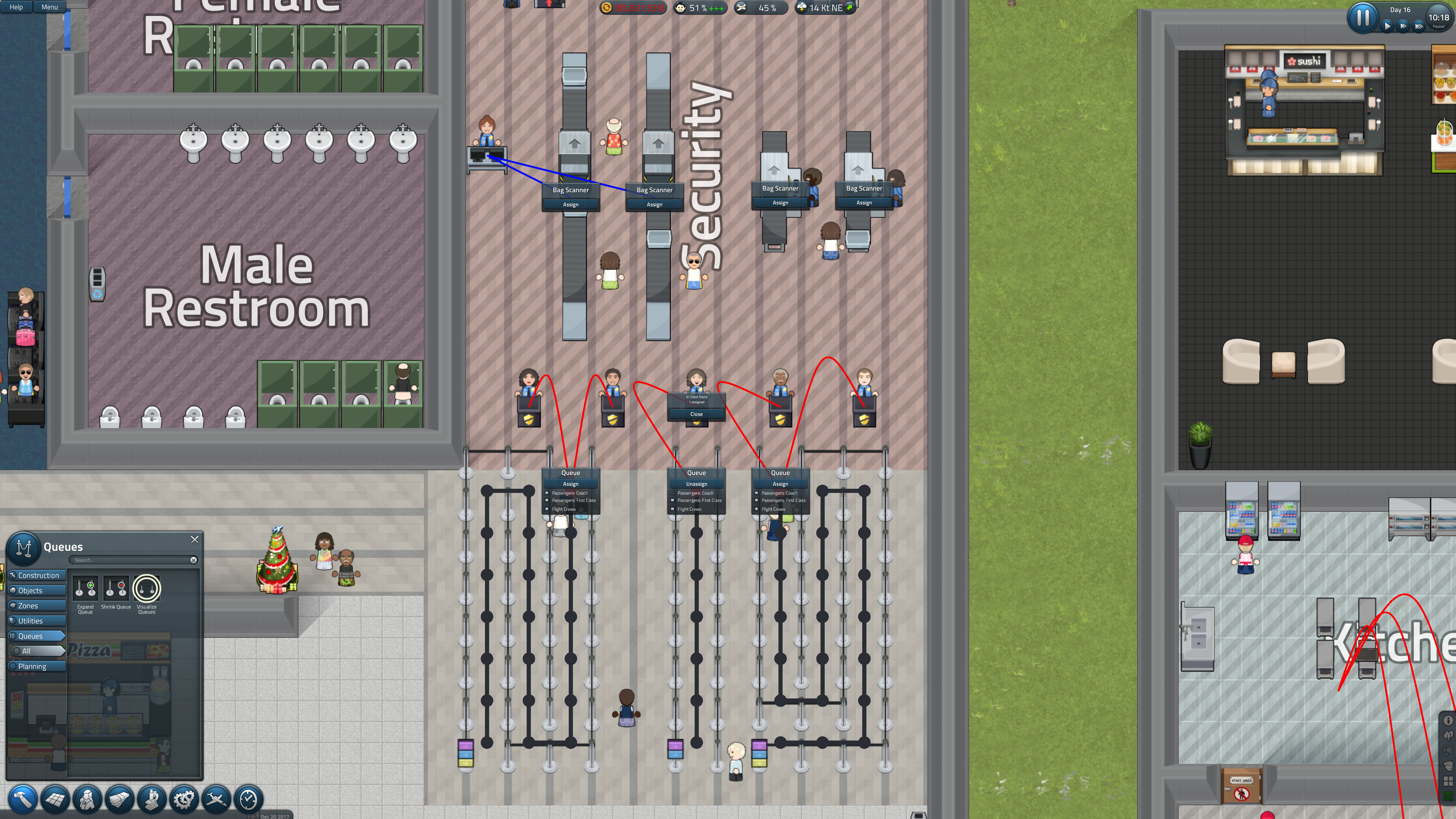 SimAirpot has 2 gameplay modes. You have Sandbox, where you have unlimited funds and you don't have to worry about bankruptcy and then you have career mode where you will have to challenge yourself and try to make as much profit as possible. It also has a deep system based gameplay where everything will have a purpose and there isn't anything that will be there just for looks. There are over 15 different airlines each with unique properties and cares. It will have unique passengers as well as desires for its airline. Each airline will have different types of aircrafts. All which come from 14 or more different styles such as 4-engine turbine to twin turboprop. The best part about this is that it has regular updates and the developers are really active within the community.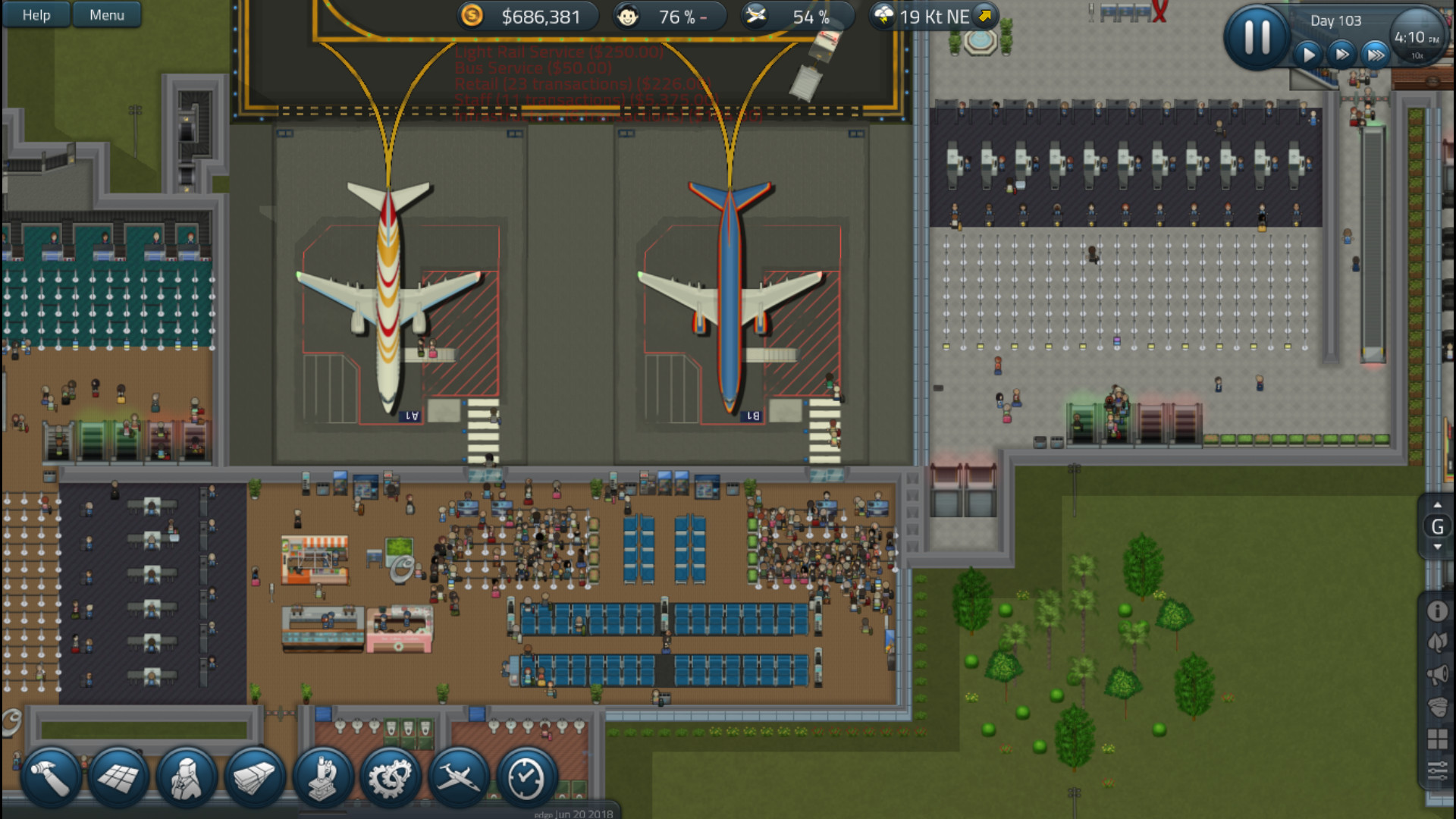 Here are more screenshots:
This game does have daily updates and it will continuously begin to add features and some you may not be familiar with. For instance, the baggage system was recently update and now people are in love with how it works and how much easier it is to deal with. The updates are constantly adding new ideas and when you get an update you know that something is exciting.
The gameplay is simple but it is really fun and it mainly just focuses on passenger flow and design. When you are a fan of simulations then you will love the ease it has when you sit around watch the queues form and the passengers begin to board the planes and the janitor starts to clean up the messes. The graphics are a bit on the cartoon side, but it is still quite interesting.
Watch more videos on their YouTube channel: SimAirport on YouTube.