OVERVIEW
Item Reviewed
Fabulous: Angela's Fashion Fever
March 3, 2019
LANGUAGES
English, French, Italian, German, Spanish, Dutch, Japanese, Korean, Portuguese, Russian, Chinese, Swedish
Positives
Colorful visuals.
Negatives
Story is drawn out.
This unique and delicious franchise is one of the most successful and greatest time management series within casual gaming history. This spin off series based on Angela, Emily's sister, but is Fabulous actually as awesome as the sister series?
If you have played any of the games on Emily's story, then Fabulous will be no surprise for you. Fabulous is just a fancier and awesome version of Delicious games, which is where you manage a beauty and fashion boutique instead of a cute restaurant.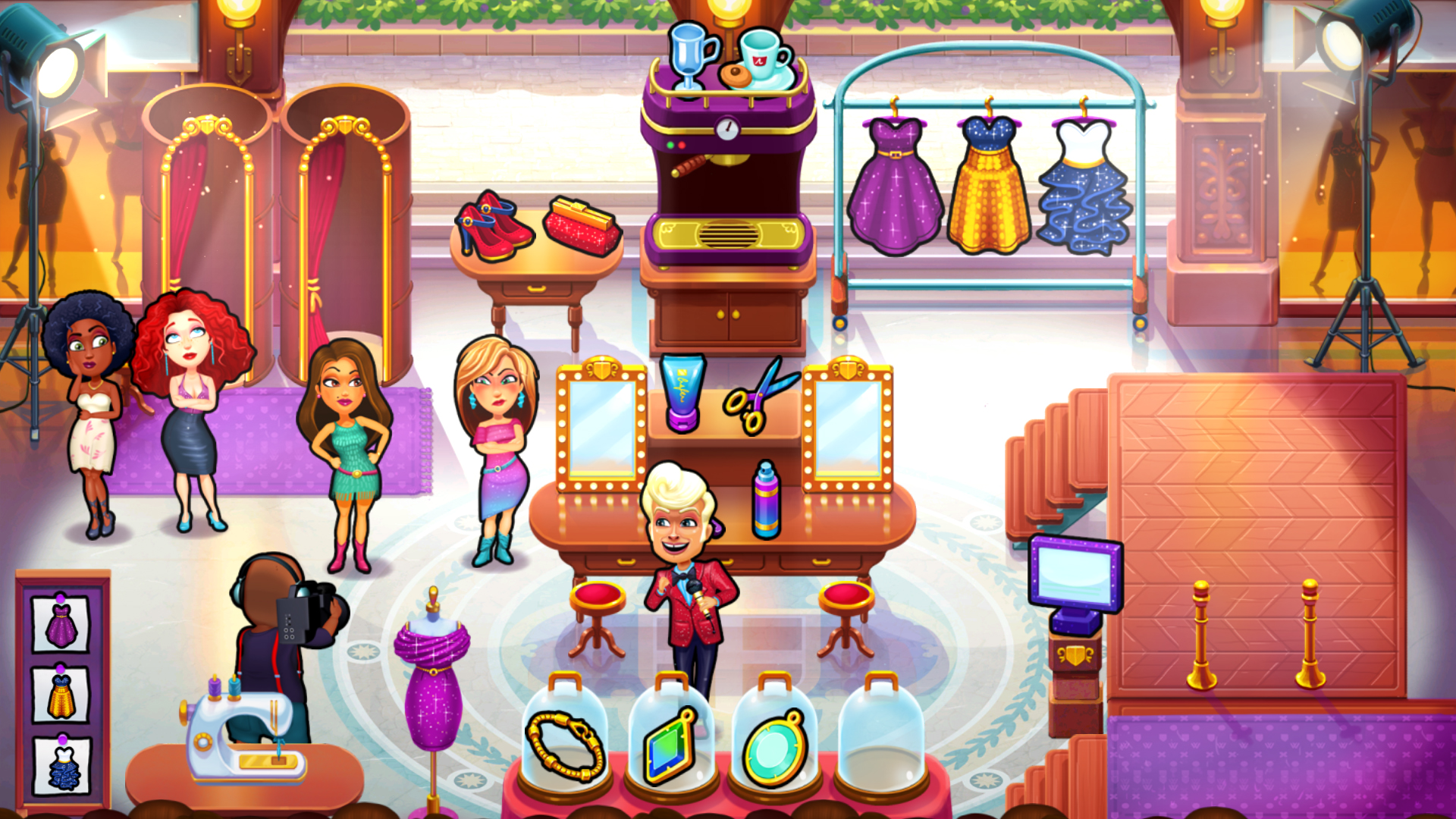 Just like with the Delicious series that tells Emily's story, Fabulous: Angela's Fashion Fever it is a time management entertainment that is story driven and it happens to be one that has been really done well. The storyline for fabulous involves a lot of really interesting characters and a lot of exciting events that keep up in a constant stream. There is not going to be a single moment where you will be bored in Fabulous because every level will have a new challenge and story related bonus tasks. Unfortunately, it isn't as great as the delicious series, but then again it is still in the starter mode for the new series.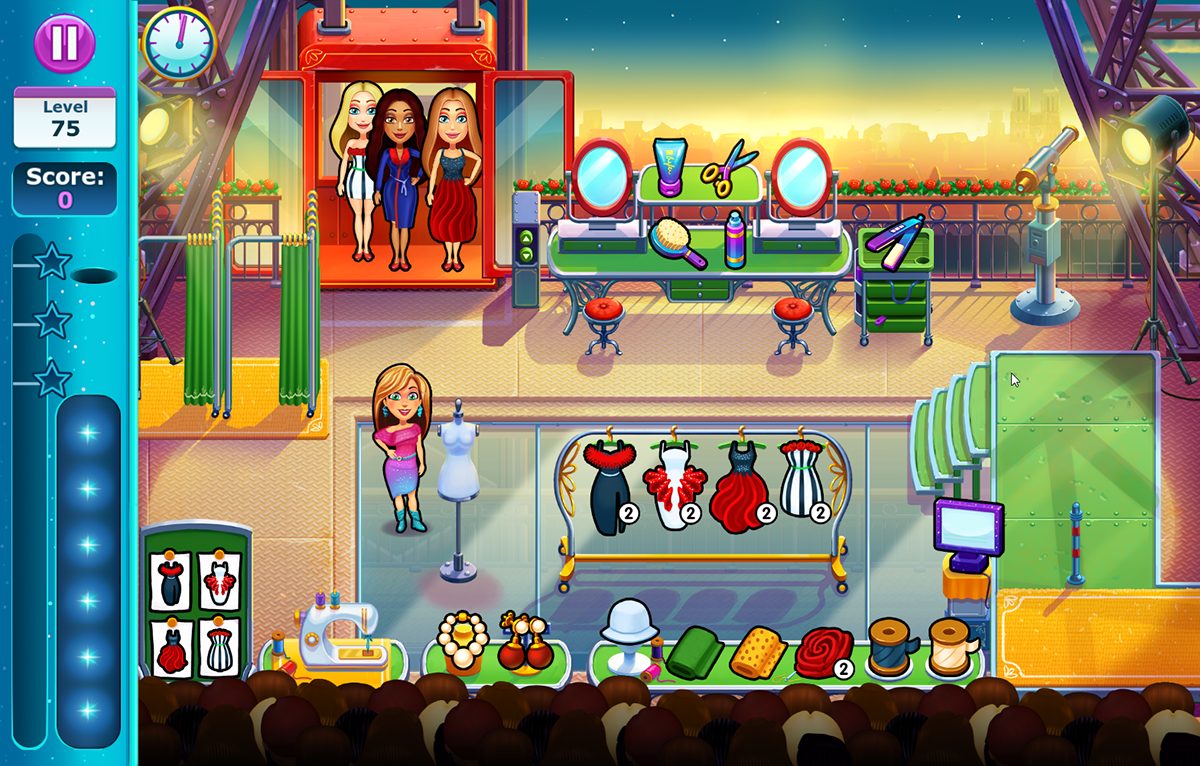 When it comes to gameplay, Fabulous is quite similar to Delicious – so nothing really has changed, but that does not mean that it will not keep you entertained, because it is still quite interesting and entertaining. Fabulous is a bit faster paced for a time management game that includes a lot of running around and it has plenty of fun mini games but you have so little time. When you are playing in normal mode, it is a very challenging game. The difficulty of the game really goes up quickly. One moment you are playing the tutorial and next you are panicking trying to complete a level with 3 stars to be able to move on to the next level.
When it comes to visuals, Fabulous really lives up to the Delicious series. The graphics for this game are cheerful and bright and animations are quite quick and the artwork is great to look at. But, the peak of the game production will have to the audio to the game. The background music that is playing during your levels is really upbeat and almost magical, while the theme music on the title screen is melodic and amazing that really defines the genre.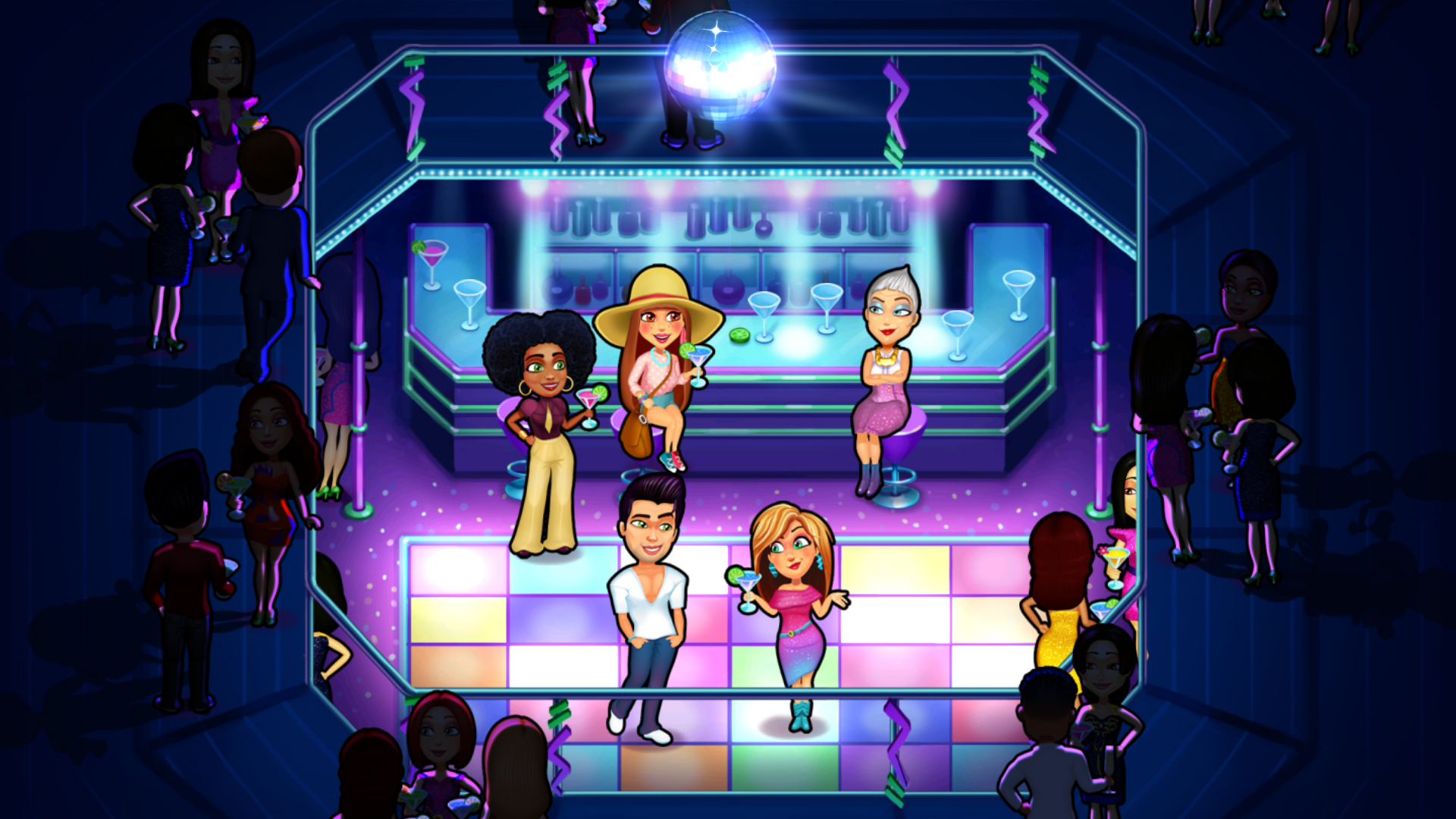 Here are more screenshots:
Besides the standard levels that everyone can play on, you will need to keep an eye on the bonus challenges that will pop up from time to time, not to mention the upgrade shop, trophies and collectibles. There is an exclusive Collector's Edition that has extra features but those are not really specified, but even for the price, it is worth the Collector's Edition for the best gaming experience out there.
When it comes down to it, Fabulous: Angela's Fashion Fever is a great spin off of Delicious and it really takes its own when you are playing it. It will keep you busy and many find that collecting the trophies and collectibles really give a bigger reason to play this unique time management game.
Watch more videos on their YouTube channel: Fabulous: Angela's Fashion Fever on YouTube.