We're gearing up to shut down 2013 with a bang, and we have the coolest virtual world events for you to do the same. In the meantime, there's still plenty of gaming to do. Get access to some of the original video games, and if you want to feel better about your massive game collection (or need your parents to feel better), check out the guy who recently broke the record for owning the most!
Nintendo eShop Down Today
Well, it looks like Nintendo has bitten off more than it can chew. Due to the influx of new 3DS and Wii U owners over the month of December, Nintendo is temporarily shutting down its eShop from 4PM EST to 4AM EST today. It seems that the high traffic of new players is causing issues with the system. In addition, Nintendo is also delaying the release of the Pokémon Bank, which was supposed to open today. No word yet on when they'll release it.
Classic Games Now Online!
Internet Archive, a non-profit founded to create the ultimate internet library, offers access to their documents and programs online. And recently, they decided to upload some classic games from the 1970s and 1980s, allowing users to play them in their web browsers for free.
The collection includes games from five of the original consoles, including the Atari 2600, the Colecovision, Atari 7800, Magnavox Odyssey, and the Astrocade. Games include classics such as Pacman, Space Invaders, and Frogger. The company plans to upload more games in the coming months, as well as add sound to each; currently, there's no accompanying music or sound-effects in-game.
Play the games for free here, and let us know what you think of these nostalgic offerings in the comments below!
Who Has the Largest Video Game Collection?
Well ladies and gentlemen, we've found somebody who we can all aspire to be. Michael Thomasson has just set a Guinness World Record for the largest game collection in the world.
His current collection sits at a whopping 11,000 games, yet when the record books counted, there were still a record-breaking 10,607. Of course, you need to have the consoles and systems to play those, which he does. In fact, he has dozens of them, including the Casio Loopy, Pippin, and Colecovision. This 43-year-old father from New York amassed his collection by buying two games per day, with a yearly budget of $3,000. His collection, including the consoles, is potentially worth up to $800,000.
And get this – this isn't the first time Thomasson has racked up quite the collection. He sold his original in 1998 to pay for his wedding. Today, he's well-ahead of the previous record holder Richard Leece, whose collection includes at least 8,616 games.
So, the next time someone says that you have too many games all you have to do is point them in the direction of these two gentlemen. Let us know how many games you have in the comments below!
New Year's Eve Parties Across the Web
Well folks, 2013 is coming to a close, and your favorite virtual worlds are planning to send the year off in style. Here's just a sampling – if your favorite online hangout spot is hosting a New Year's Eve party, let us know in the comments below!
Second Life: This free event will feature live music at the Charleston Belle Lace Grand Ballroom (119, 71, and 23). Running for 12 hours, from 12 PM EST December 31st to 12 AM EST January 1st, this is one event that you don't want to miss! Of course, there are plenty of other parties happening in Second Life on New Year's, and you might even be hosting one. Have fun!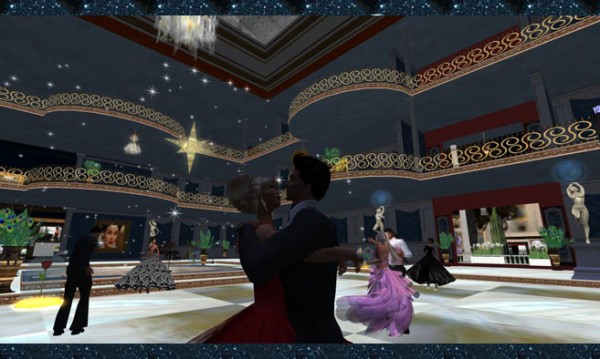 Smeet: Smeet is hosting one heck of a fireworks display on New Year's Eve, with a promotion leading up to it. Create fireworks in the Firework Factory, available in the shop, and work with other Smeeters to reach 100%! You'll be rewarded with an epic display to ring in the new year, and, depending on how many you make, you might be eligible to win a few prizes along the way!
Habbo Hotel: Throughout December, Habbo Hotel ran a poll to find the hosts for this year's New Year's Eve party and has chosen 10 teams of winners to host 10 different events! Each has an assigned room, and you can rate each event that you attend, helping your favorite earn some awesome prizes!
So where do you intend to hang out this New Year's? Let us know how your chosen virtual world party goes, or what you end up doing in real life (because that can be fun too).