Happy Valentine's Day! What a week it's been!
Oh, Nintendo!
So, in an effort to stay ahead of the curve, Nintendo is experimenting. With what, you may ask? Free-to-play 3DS Games.
Steel Diver: Sub Wars is a multiplayer submarine game that allows you to customize subs and then battle on your own or against other players.  There's a free version and a premium version; the former gives you the basics of the game, while the latter comes with a lot of bells and whistles. Rusty's Real Deal Baseball is rather unique, set in a baseball camp run by a dog. There are different episodes (levels), and plenty of mini-games and baseball inspired activities.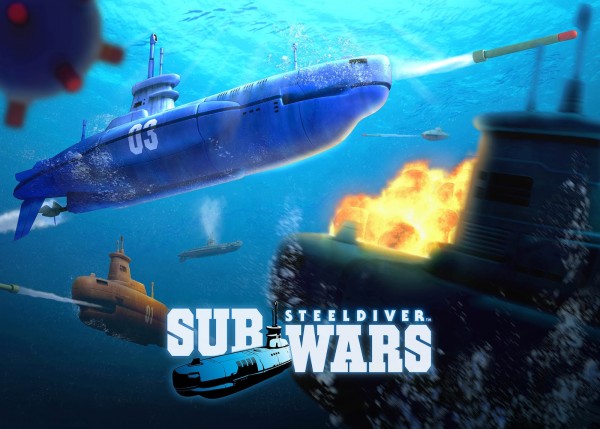 Call it Nintendo's way of trying to compete with all of those free-to-play mobile games or a sheer act of lunacy. Either way, play these two freebies this weekend and let us know what you think in the comments below!
What the Heck Happened with Flappy Bird?
Flappy bird took the mobile world by storm, hooking players with its retro 2D graphics and it's rather simplistic, yet still incredibly difficult, game play. Developed by Dong Nguyen, hailing from Vietnam, it was a near instant success.
And then the developer pulled the plug, removing it from the App store and Google Play, and crushing the hopes of thousands that had yet to download the game.
So what happened? The developer claimed that the game was "too addictive," and he had a moral calling to remove it all together. Despite the fact that he was earning upwards of $50,000 per day in ad revenue alone, not to mention the money received for the 50 million people who downloaded the game. Of course, this has left game analysts and gamers scratching their heads something fierce. Yet the amount of money was also supposedly a factor in the developer's decision: he longed for his simple life back.
No, it doesn't make a whole lot of sense. Especially given the fact that Nguyen will still make bank on the ad revenue from the 50 million people who have Flappy Bird on their phone already. Developers would likely cut off at least one limb to achieve the success that Nguyen did in a matter of months, and are side eyeing him a bit for walking away. Especially since his moral reasoning falls a bit short given the cash that's still rolling in for him as we speak.
Of course, he's not closing the door on game development; in fact, he's stated that the success of Flappy Bird has given him the self-esteem necessary to realize other game ideas and put them into play.
In short, if Flappy Bird isn't on your phone right now, you're out of luck. However, already addicted players can keep on working their way through the crazy difficult levels, all while inadvertently supporting the developer by the sheer act of viewing the advertisements already in the game. There just won't be any updates.
Play on!
Valentine's Day Goodies Around the Web
Happy love day! Your favorite virtual worlds have been enjoying the festivities for the better part of February. Here're a few things happening that will make your heart pitter-patter!
Our World: There's one heck of a box for sale, featuring clothes and more, aptly named the Cupid Hearts Mystery Box. Of course, there's also a Paper Hearts Magic Box for you to mess around with today!
Smeet: Smeet is all about the love and flirting, and there's a brand new room for you to play around with, adding it to your 3D Home! The room is available in the shop for free, and there's no time limit on finishing it. However, if you want to earn that Exclusive Badge, you better get it done by tonight! Of course, Valentine's Day is perfect for weddings, and the shop has everything you'll need to make your magical virtual day that much more amazing!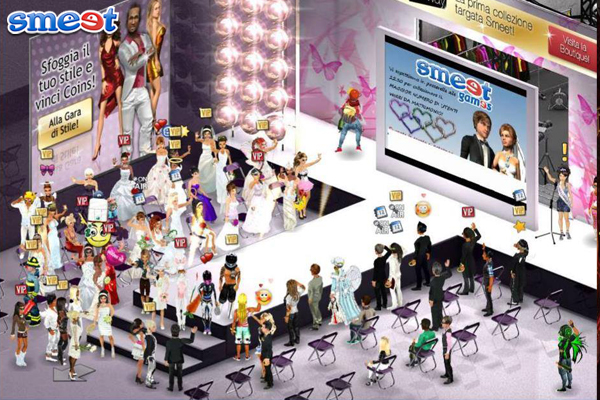 Habbo Hotel: Did you miss the Romeo and Juliet play last night or this morning! Never fear! Habbo Hotel will announce winning teams today! And for those who entered the Valentine Spa Room Competition, you'll be able to find out the winners today as well. The top 10 rooms will earn a badge, the top 5 rooms will get a badge and rare, and the first place winner will get the badge, rare and 1 month of BC membership for free! Today only, you can also give friendship badges to your besties!
Be sure to check the blogs of your favorite virtual worlds so you don't miss any festivities later tonight or this weekend!
March is ending with a bang! The internet is going a bit crazy over the recent purchase of Oculus VR by Facebook, but some in the know are laying out some pretty decent arguments in favor of the new partnership. We knew it wouldn't be long before Microsoft let some information leak about any upcoming […]
Happy Weekend! The Oculus Rift: Latest Developments We recently talked about the upcoming Oculus Rift, the virtual reality head-set featuring an HD screen and amazing head traction, combining to create an immersive 3-D experience. Well, the developers are still working hard, and they've recently talked about a few interesting points. As of now, the set […]