OVERVIEW
Item Reviewed
My Time At Portia
February 24, 2019
LANGUAGES
English, Chinese, French, German, Chinese, Italian, Spanish
PUBLISHER
Team17 Digital Ltd
ESRB RATING
Everyone 10+
Cartoon, Fantasy or Mild Violence, Mild Language
Positives
Beautiful scenery.
Negatives
Patchy voice acting.
A beautiful and expansive game, My Time At Portia is certain to get any heart fluttering. It gives you a huge world to explore, a village to help, tasks to complete, and so much more. It will keep you busy for as long as you choose to play it, and you will want to play it for a long, long time.
With your workshop, and the crops and animals around you, you can become the most important person in all of My Time At Portia. You can assist the villagers and you can keep the village running smoothly. With hard work, you can create a village where everyone is happy and where you are able to help everyone live a wonderful life.
A great thing about My Time At Portia is that it is not your basic farming game. Most other games like this focus heavily on the farming aspect, forcing you to manage land and crops obsessively. Here, though, the focus is more on the workshop that you got from your pa.
At the start, the workshop is in terrible condition. This is no surprise, as that is the case no matter what. Farm or workshop, it is going to be in bad shape when you first get into it. Your job once it is yours, though, is to build it up. You are going to improve it and make it better than ever before.
Part of that is going to be helping the local villagers. They are going to have commissions and requests, and it is your job to follow through with them. When the villagers want something, be there to assist them. Make sure they get what they want and need without fail.
The villagers are not going to be faceless, nameless people who come up to you for help. In most games, the people in the village or surrounding town are there for a mission and then gone. Here, they go on with their lives. A great thing about the game is the level of detail they put into it. They even give the villagers lives, having them go to school, do jobs, and complete other tasks. They are actual people here.
Part of the reason for this is that there is a romance part of the game. You can meet and romance one of the villagers, if you want, and even get married to them. This is all part of starting your new life here.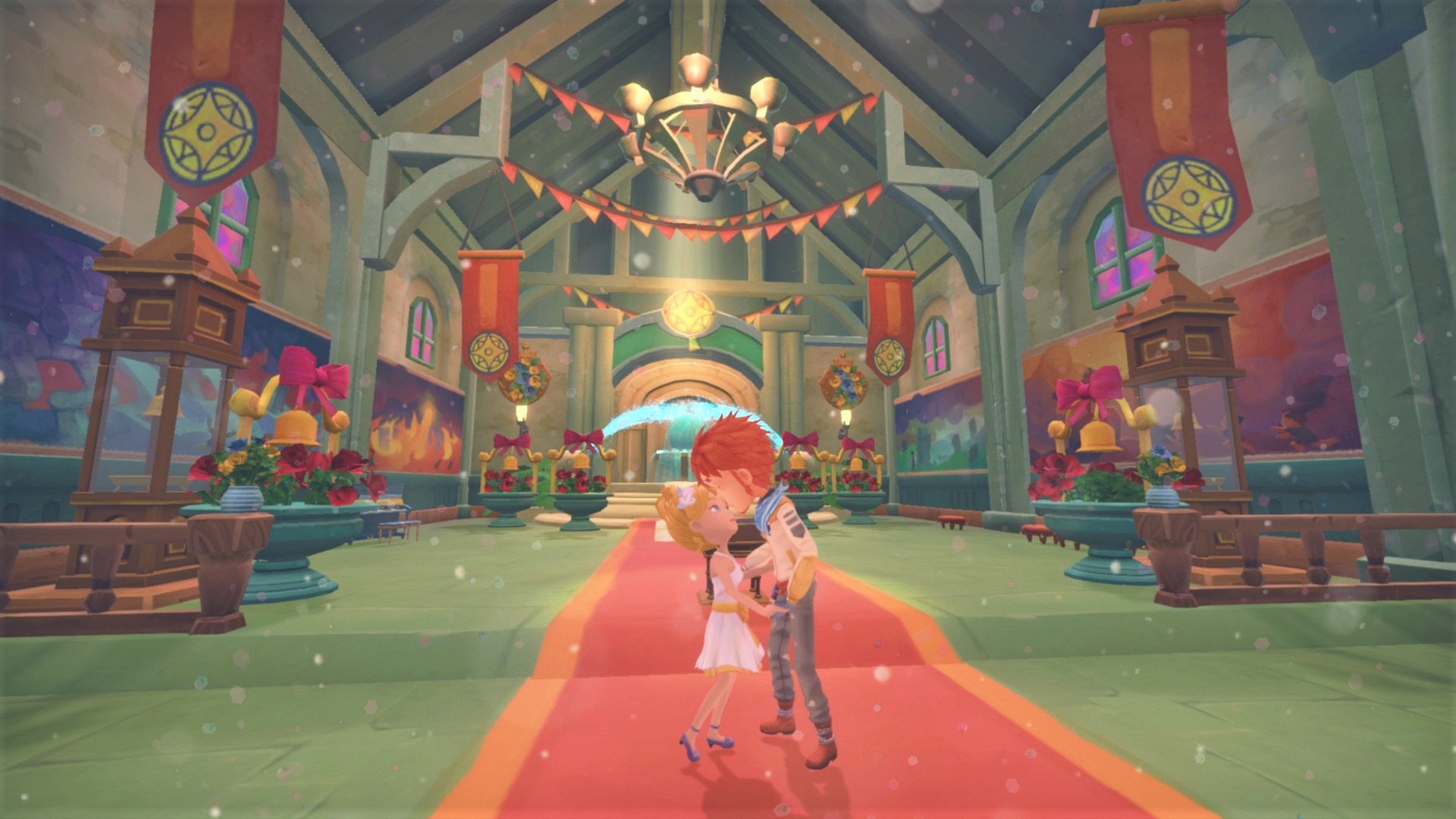 Here are more screenshots:
When not working with the workshop or helping villagers, you can manage your crops and animals. They are still in the game, remaining important, but they are not the main focus. Even so, you want to take the time to build up your crops and take care of your animals so you can use them later.
Everything about My Time At Portia will have you in love. The world, the atmosphere, the gameplay, the features – all of it is a dream come true. It is a new approach that shows what the genre can be.
Watch more videos on their YouTube channel: My Time At Portia YouTube.