August has arrived, and for many, that means the final days of lazy, fun-filled summers are here as well. No, nobody really wants to go back to school, but to ensure that the rest of your days off are filled with fun, and that maybe school isn't such a dread, we have some news for you, including plenty of new games for when it's just too hot to do anything else, and a good argument you can use to convince your new teacher that those video games can actually be educational.
Yup – told you we had you covered! Let's get started.
What's New in the Apple Store: Free Edition!
You have to save up your money for back-to-school shopping, so free games are always a win. Here are a few new additions to the Apple store (at least in price, anyway)!
Angry Robot: Wall Street Titan: Take over Wall Street with a 25 story robot, destroying everything in your path. Fun mini-objectives and awesome power-ups make this fast-paced game a winner!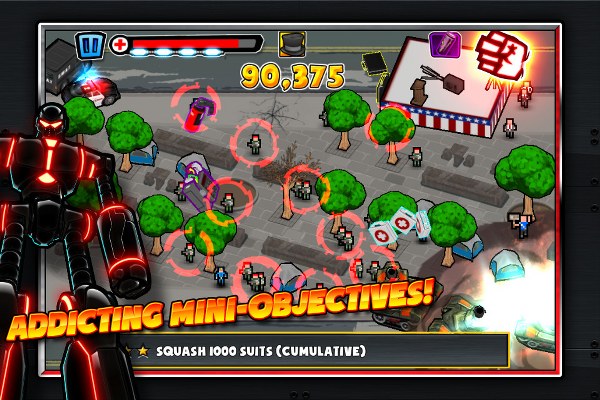 Doodle Truck 2: Practice hauling all sorts of goods with the newest installment of an Apple store sensation! Good clean fun, adorable trucks, plenty of weather situations and lots of different goods to haul!
Blueprint 3D: If you love puzzle games, then you'll love this. Featuring jumbles of disconnected lines, you get to turn something messy into something useful by figuring out how said lines transform into a blueprint!
Stunt Star: The Hollywood Years: Fancy yourself a daredevil? Well, try out your moves without giving your mom a panic attack with this awesome Apple game complete what some wicked obstacles, the likes of which you've never seen!
Video Games in Schools???
Your teachers have spent countless hours trying to figure out how to make school just a wee-bit more interesting for the average kid. In fact, there are entire studies dedicated to trying to find the best ways for humans to learn efficiently and, hopefully, somewhat enjoyably. Well, Minecraft has a few ideas, which they're showcasing at North Hall Technology Center in Gainesville.
Titled Minecraft Extravaganza, the expo is centered on displaying how games can teach math and geography skills, showcasing a slightly tweaked version of the much-loved Minecraft. Everything in the game is made of different types of blocks, including dirt, wood, grass, water, bricks and other natural materials. Players can use these to build structures in real-world environments, tackling an on-hands approach to one of the drier school subjects. For math, Minecraft created missions that require math skills for users to progress.
Not only is the game fun, as are all things Minecraft, but it's also cost effective for schools. Might be something you want to bring up at a student council meeting or with your library technician! After all, wouldn't math class be way more fun with some screen time thrown in?!
Sim City Coming to Mac!
Back in June, we were obviously dismayed that EA had decided to "delay" the release of SimCity to Mac computers. Not only does it make the game available for the Apple lovers among us, but it also means that MAC and PC players can play together on the same server, so even if your best friend is a hard-core Microsoft fan you don't have to completely disown him or her.
EA has just come out with a release stating that the game will be available beginning August 29th. Nearly two months after the fact, it's definitely better late than never! To top it off, if you already have the PC version but you have an Apple computer as well, you can get this newest, Mac optimized version for free (and vice versa). And once the Mac version is available, you can transfer the cities that you've been building on your PC to your Mac, continuing your games from there.
Sounds pretty good to us!
Start August With These Android Games!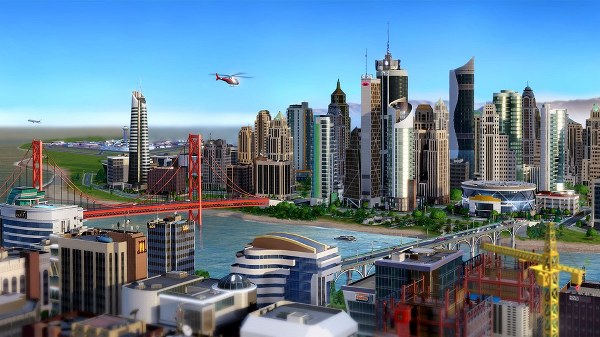 For you Android lovers out there:
Playmobile Pirates HD: Love Pirates? Well, we have a game for you. Build a pirate camp, draw in some sailors, and manage your crew as you work to find treasures and make history on the open seas! Play with friends, tackle a few mini-games when you're bored, and enjoy a style of game designed perfectly for your Android device!
Epic Game: Join the Leafmen and battle to keep the world alive, going up against the forces of evil! Build a kingdom, defeat various bosses, and help to train your crew! Based off of the movie, this game is sure to excite!
Let us know how you plan to talk your teacher into adding Minecraft to the lesson plan or what you think of your new downloaded games in the comments below!