OVERVIEW
Item Reviewed
Golden Acres
February 22, 2019
LANGUAGES
English, German, Polish, Dutch, French, Spanish, Portuguese, Russian
RELEASED
September 14, 2017
Positives
Fun and easy to play.
Negatives
Not enough storage.
Farming games are nothing new. They have been hugely popular for a long time now, with online farming games bringing them to the masses even more. With their rise in popularity comes a whole lot of games. This means good or bad, you have a huge selection out there.
The downside of this is that many of them may not suit your interests. Some might have too many odd features or try too hard to stand out. Golden Acres aims to stand out for a different reason – going back to the core of what this genre is.
Golden Acres gives you a simple, traditional type of farming game. It brings you back to the basics, taking away the fluff that has dominated the genre for a long time now. You have a simple, straightforward farming game that is beautifully made.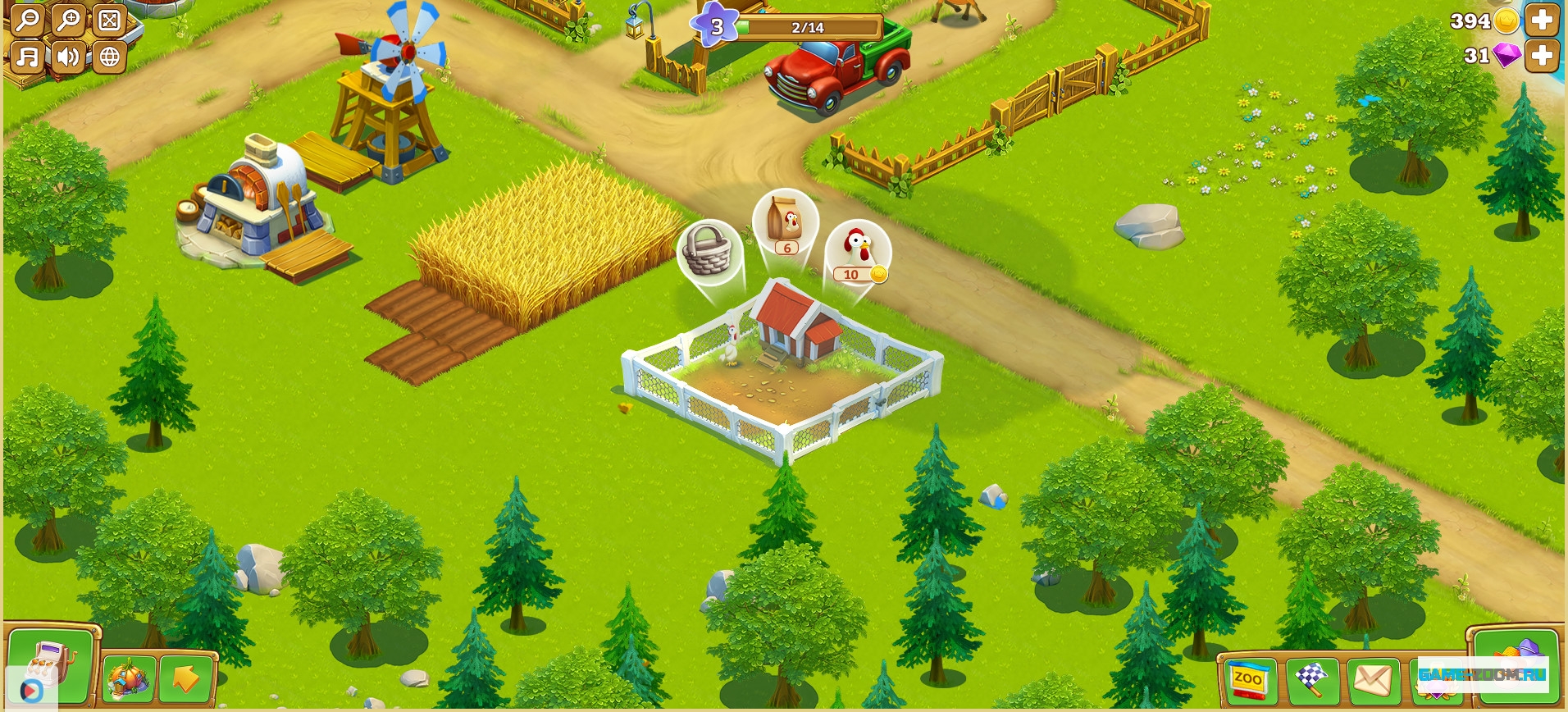 As far as the farming goes, you have a lot of crops available to you. You can choose from the many crops, place them, and care for them. You can continue to grow and plant these crops as your farm grows, much like most other farming games out there.
When you grow the crops, you are going to have to turn them into money. To do that, you need structures. Alongside your crops, you are going to build the structures that you will use to process the crops you grow. You can then sell these products for profit, giving you more money to grow.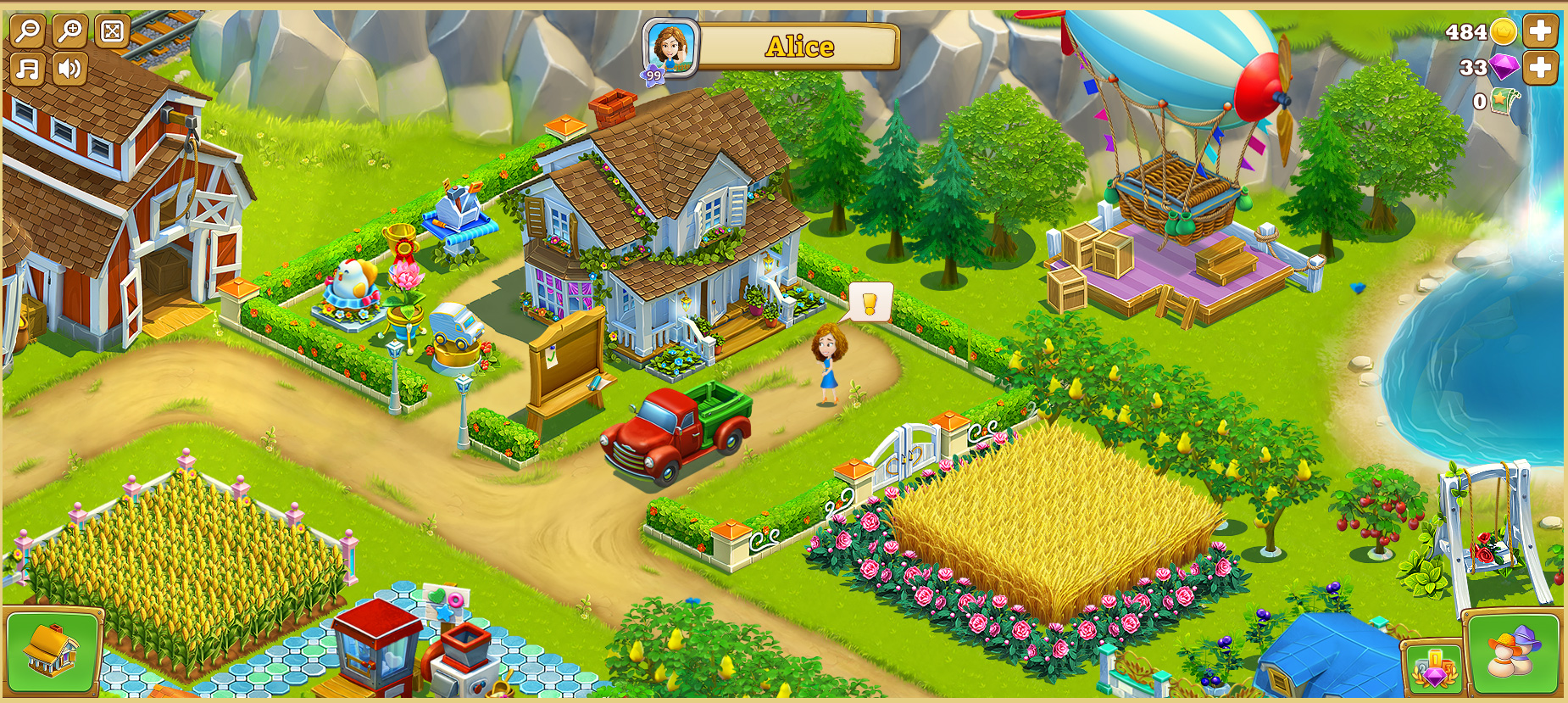 You are going to continue doing this as you grow and grow and grow. Your goal, obviously, is to become the biggest and best farm, much like most other farming games. You are going to have to put a lot of time into it, but it is well worth it.
As you play, you can complete tasks. There are a few tasks that you will have throughout the game, and completing them is a great help for you and your farm. They are easy and manageable, and a lot of fun. They add to the overall experience and give you something to do.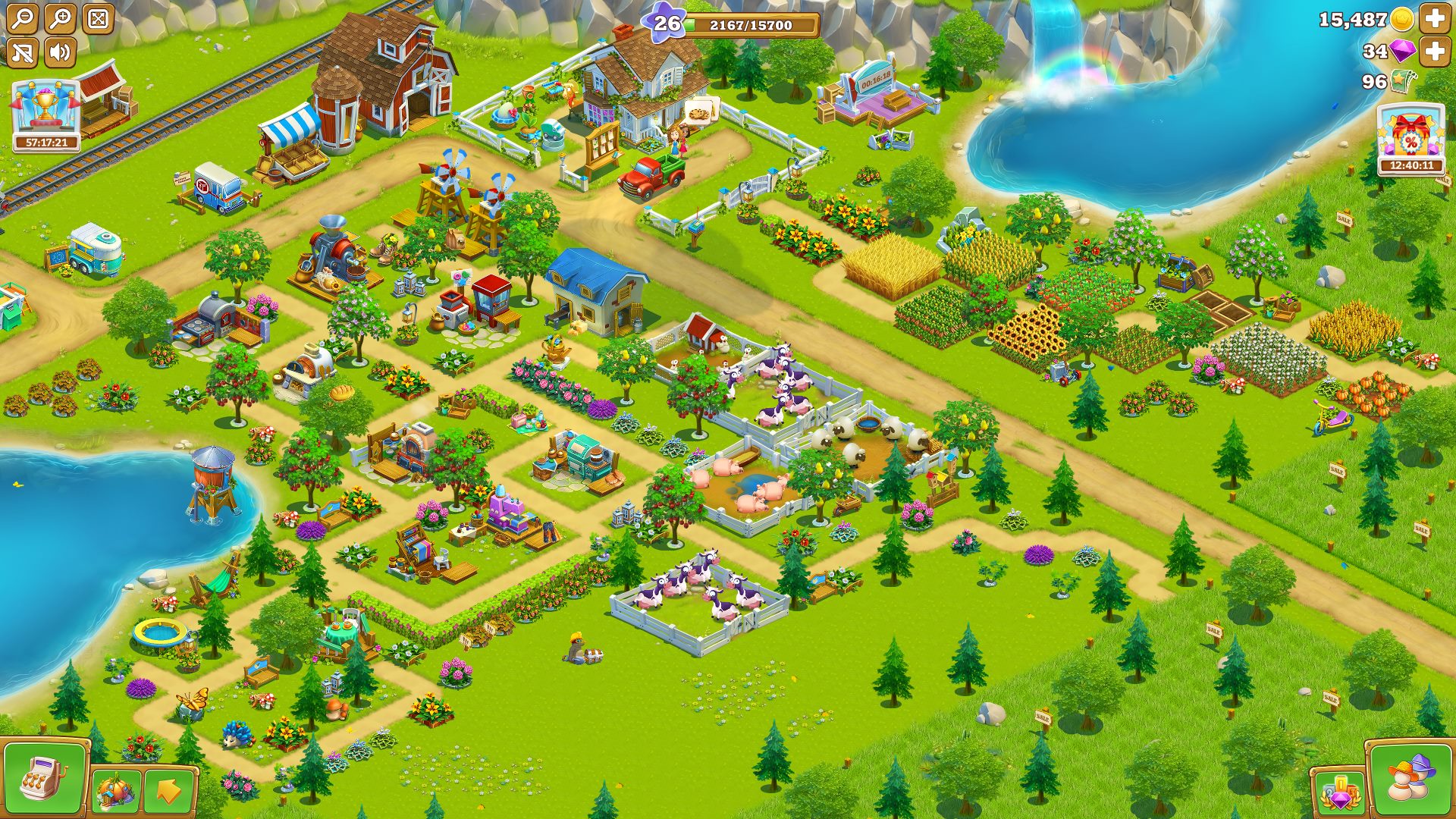 Here are more screenshots:
This is a free to play social game. As such, you have a lot of the features and aspects that you would expect, including a social function of the game. Like most other social farming games, you can visit your friends' farms, assuming they have one, and do some chores there. You can help them clean up and keep their farm looking good. It is a quick thing to do that can offer some great rewards.
Everything about Golden Acres is great. The looks and gameplay are exactly what you want, and it being free really adds to the enjoyment. Of course, being free and a social game means there are some micro transactions. These are not necessary to play the game, but you will have to go through long wait times if you do not pay.
Even so, Golden Acres continually impresses people with its quality and gameplay. You have the traditional, simple farming game you want, beautifully done.
Watch more videos on their YouTube channel: Golden Acres on YouTube.
Golden Acres is free to play.