Happy Friday!
Microsoft News
In what seems to have been a long time coming (how they let the Wii Fit corner the gaming-fitness market for so long is a bit beyond us), Microsoft has announced that they're releasing a new Xbox Fitness app that will allow you to interact with a variety of fitness videos using the Kinect sensor. Available as a subscription service, this app creates a personalized program just for you, whether you want a quickie 10 minute workout or are looking to pour some serious sweat out with an hour session.
The app will have videos from some recognizable names, including Jillian Michaels, Shaun T, Tracy Anderson and Tony Horton. And this isn't just a slightly upgraded way of doing your favorite fitness videos at home: the game keeps track of your heart rate, body weight, balance, tempo, form and even which muscles are engaged in each exercise.
It should be available by the holidays, and initially, for Xbox Live Gold subscribers, use of the app is free until November of next year. After that, you'll have to purchase a fitness pass.
On an entirely different (yet still Microsoft) note …
The Verge is reporting that Microsoft is currently testing a cloud-gaming streaming service, although the company has yet to confirm this. Apparently, they demonstrated a prototype streaming a game (Halo 4, if you want specifics) to a Windows Phone and a PC at some super-top-secret-meeting a few days ago (not really that secret if we're hearing about it, but oh well).
There's no name yet, but it sounds like one step closer to having a near-wire-free gaming system!
New Eve Online Expansion
On November 18th, CCP is releasing the twentieth expansion pack for fan-favorite Eve Online. Dubbed Rubicon, this update will give users new faction ships, exploration content and a whole lot of new quick strike options. As with every Eve expansion, this one builds on the last for story and player continuity
New iPhone Games
iPhone released its larger than life upgrade and game developers have dived right in. Here are this week's top new games available for downloading to your favorite Apple product:
Angry Birds Star Wars II ($0.99): We talked about this upcoming release a few months ago, and it's finally here! This game allows you to play as Jedi or Sith, and there're a total of 30 different characters. On top of that, you can buy other characters and send them straight to your new favorite version of Angry Birds. As with every Angry Bird game, this one is fun, colorful, and totally addictive!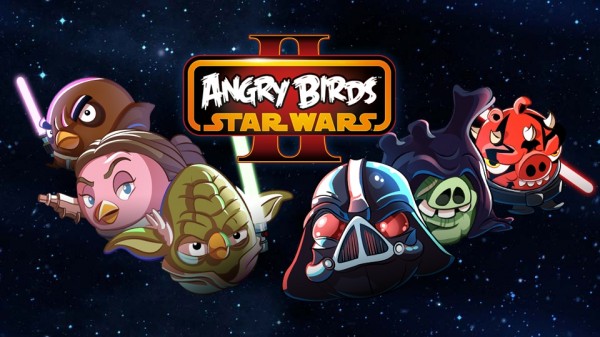 Incredipede ($3.99): From the makers of the Fantastic Contraption Flash comes this beauty of a game, which allows you to play around with making your own creature. Quozzle is an Incredipede that you get to basically build and create through various puzzle-like quests and circumstances. There are over 100 levels, the music is simply awesome, and the graphics are perfect for this style game.
Dragon Finga (Free): If you're looking for a humorous and unique fighting game then this is for you. It features a tap-and-drag style game play and has you fighting with rag dolls, which as you can imagine, is one heck of a funny show. Technically it's free, but as you move forward you'll have to pay for a few things.
New Android Games
To start, Angry Birds Star Wars II is also available for Android, and also for $0.99. However, there are other additions to the Google Play Store that you may want to check out as well!
Madden NFL 25 (Free): With absolutely stunning graphics and 25 years' worth of experience behind it, this beauty is not one you want to pass up. Build your best team, win players at the Auction House, and then take the other teams to the cleaners! The game features 1,500 real players and 32 different teams. Do solo challenges, play against friends, get some quick practice in, and just have fun! Game-play features tap and swipe controls and, overall, this one is a keeper for football fans!
Mushroom Wars (Free): Protect the Mushroom Kingdom by leading an army and trying to encourage peace through meditation. Several campaigns, 32 different maps, and lots of different levels keep this game interesting for the long-haul!
Dumb Ways to Die (Free): If you're partial to the grosser end of the humor spectrum, then this one is for you. The game features 15 different mini-games that have you collecting some of the dumbest characters in the history of gaming. Tap, swipe and flick your way to victory!
Let us know what you think in the comments below, and enjoy the last few days of September!