Here is a list that features dolphin games.
Classroom Aquatic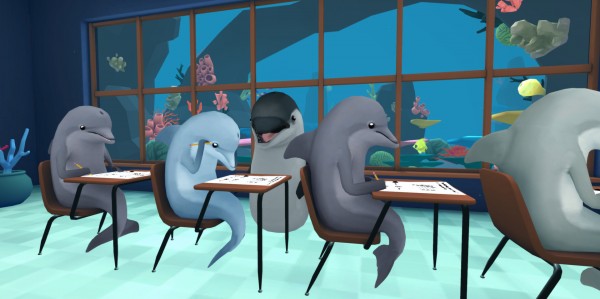 You are a diver in an aquatic classroom in Classroom Aquatic. If that is not strange enough, your classmates are dolphins, your teacher is a dolphin, and you are a human, not a dolphin. Your objective is to cheat stealthily so that you pass the test on time and without letting anyone catch you.
Ecco™: The Tides of Time
Play as Ecco in Ecco: The Tides of Time, a classic game that offers adventure, a great story, and some action. You have a great look and gameplay that you do not normally find in games today, and all in a beautifully made package that any old school SEGA fans are going to adore.
Wildlife Park 2 – Marine World
Playing Wildlife Park 2 – Marine World gives you the chance to look in on the life of many marine animals. Over 8 missions, you are going to meet these animals, have fun, and learn a few things along the way. Whether you love marine life or you want some fun, this is for you.
Lagoon Quest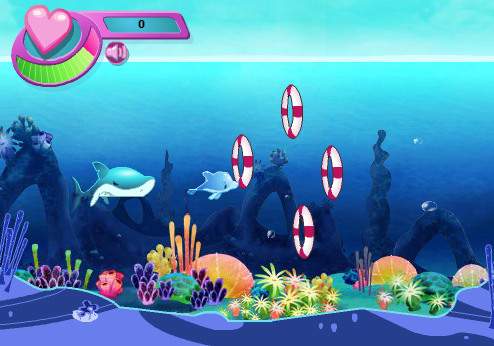 Mog is trying to make it back to his friends, but he needs your help to do so! With so many evil fishermen and dangerous creatures roaming around Lagoon Quest, it is important that you help Mog to your best ability. Move him through the lagoon and to safety without getting him hurt.
My Dolphin Show
Anyone who has watched dolphins perform tricks knows how exciting it is. You can recreate that in My Dolphin Show, where you are going to show off your own skills by creating the best show of your life. Use the dolphins to perform beautiful tricks and have the audience going wild.
Star Splash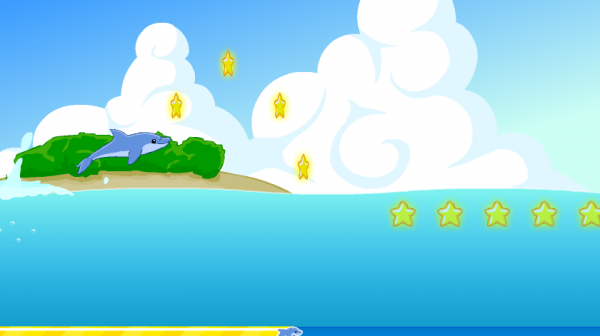 Star Splash is no walk in the park, and not only because you are underwater. You are swimming, performing tricks, and trying to do your best with acrobatic skills. It takes time and effort to come out successful, as well as the dedication to perfect your moves. It gets harder and harder as you go in, too.
Dolphin Olympics 2
Playing Dolphin Olympics 2 puts you in the middle of the biggest dolphin games yet. You are going to perform various tricks to try to hit the biggest scores, taking home the gold. It is a lot like the real Olympics, but with sports and activities that are specific to the abilities of dolphins.
Petz Splashdown
While on a timer, you are going to have to complete tricks and collect boosts. Move quickly in order to do everything without running out of time, which is a lot harder than you might imagine. Accuracy, skills, and the ability to work under pressure are vital in Petz Splashdown to come out the winner.
Dolphin
Go, go, go before you run out of energy. Dolphin is a game of endurance, quick judgment, and skill. You have to move around sharks, catch fish, and play with a bit of strategy if you want to make it further than anyone else has. It is hard to do, especially as you get deeper into the game, so be prepared for a challenge.
Dolphin Hunt
Dolphin Hunt is a hunt for dolphins. The sad news? You are the dolphin. Out run the orca as they move in on you, attempting to hunt you down for food. Manage your air supply and keep going using the arrow keys. It is tiring, but it is important if you want to avoid them catching you.
Dolphin Dive
Dolphin Dive is rather straightforward from the start. You are simply seeing how deep your dolphin can dive. Take control, go down, and collect seashells! It might sound like an easy task, but it actually requires a large amount of effort and skill, more so than you probably thought you needed.
Dolphin Care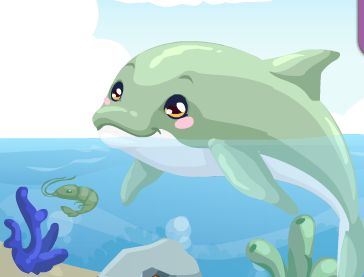 You have an amazing job in Dolphin Care! You have to look after these incredible animals to make sure that they are healthy and clean. It is a lot of fun, it is entertaining, and it still has some challenges. You have all of this with the dolphins that you undoubtedly love, too.
Dolphin Restaurant
Dolphin Restaurant gives you the chance to open your very own restaurant underwater. Your customers? Other underwater creatures! It is one of the best experiences that you will have, and one that will keep you coming back for more for a long time. It is difficult at times, but the setting and gameplay will make you forget how hard it can be.
For more pet games, you can check out the Pet Worlds category. And if you want aquatic games, go to our Fish website.