NOTE: this game has been discontinued. Find similar games here: Social Worlds.
WeeWorld is a 2D game that offers people from all over the world with a safe virtual world where they can chat and be social with the other characters in the world called WeeMees.
This world allows you to have fun exploring lands that are untouched, dressing up and playing mini-games with your friends. Once you begin playing you will learn the game has a friendly community that is filled with cartoon characters that were created from other players from around the world.
Synopsis
WeeWorld is a great tool to help keep you in front of the fashion game, as they offer many types of costumes, accessories and makeup. You can customize your avatar any way you wish. In fact, your customized avatar is the largest indicator of your individuality where the game is concerned; this means you can be whoever you want to be in WeeWorld, so long as you find clothes and accessories to reflect this.
One of the best features with WeeWorld is that you can put priorities in effect as to what activities you want to complete first in the game.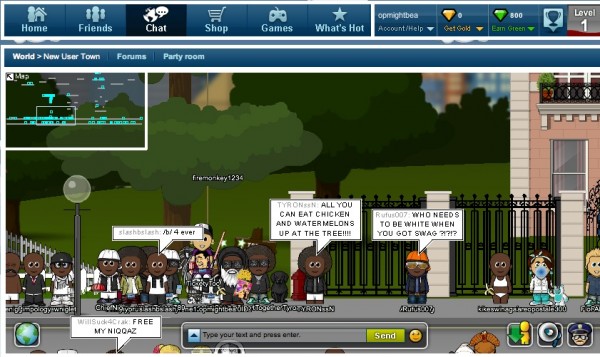 In other words, you can spend money like a millionaire or live a more humble life with money spent on necessities only; either way, the most important thing is that you live how you wish, without thinking of consequences.
If mini-games are what you like, WeeWorld has many you can choose from. You will benefit from playing these mini-games in two ways: first, you will maintain your brain by solving puzzles and second, you will earn money. You will find that this game is free of violence, and makes a wonderful place for kids of all ages to engage in fun play.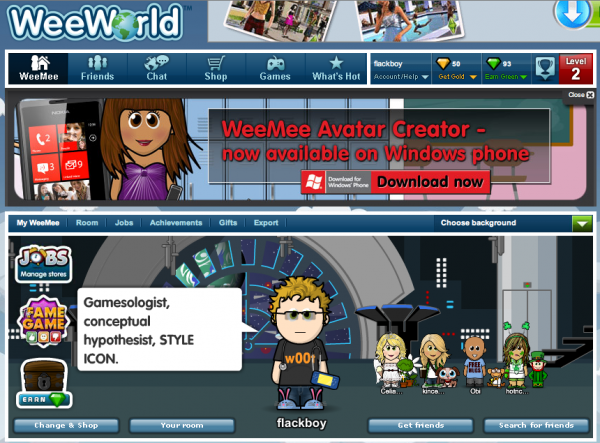 For more screenshots, click here.
You will see that WeeWorld is a very fun place where you can meet new people, hang with friends, play mini-games, explore the area or even throw parties. This game is a realistic life simulation that will take freedom to a whole new level for you.
Special Features
WeeWorld includes graphics that are high-quality and visually appealing with animated characters and simulated scenarios.
You can give gifts, share secrets or simply send your friends' festival cards which will help you maintain good relationships.
WeeWorld features lots of activities that are open-ended and make for enjoyable virtual experiences where you will have fun and be free from violence and other rivalries.
This game's community is filled with many WeeMees who try to do their part to make the game great. So, if and when you decide to join, there are many real-world experiences and fun awaiting you!
Watch more videos on their YouTube channel: WeeWorld on YouTube.
WeeWorld is free to play.
NOTE: this game has been discontinued. Find similar games here: Social Worlds.
Sooo, did you think this game looks cool? If yes, Like!