Cute and full of things to do, Family Barn is the perfect farming game. It is everything that you want. From a simple tutorial to a wide variety of activities to social features, it is all here. Whether you are new to farming games or this is the next in a long line for you, you are sure to enjoy it. You can begin building your own farm, you can keep everything running smoothly, you can make it profitable, and you can have fun. It is a farm that you will love to manage. It is a farm that is easy to manage, as well. Everything about it is simple, straightforward, and intuitive, making for a gaming experience anyone can get into.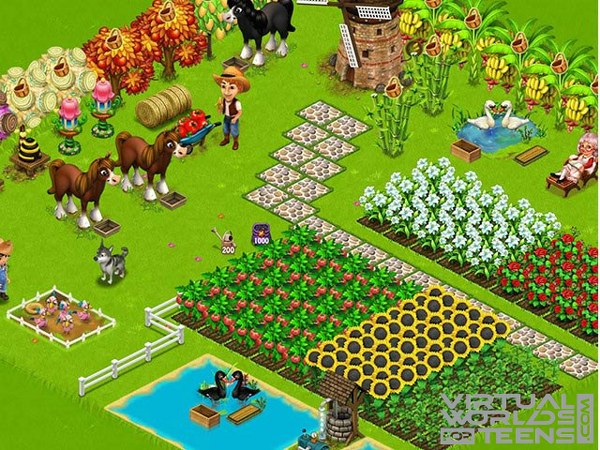 When you first play Family Barn, you will have a tutorial to follow. Like any other tutorial, this will take you through the basics of managing your farm and earning money from it. You can see how to harvest, feed animals, collect from animals, place objects, and other important tasks. The tutorial covers the very basics of what you have to do, making it rather short and to the point. It will take, at most, a few minutes to get through the entire process. Afterwards, you can start making the farm your own.
The controls, layout, and navigation are simple. It is a game for any age and any skill level. As such, you should have no trouble getting to where you need to go. The reason the tutorial is short is because you do not need anything in depth. You can understand the game with only a short amount of playing, even if this is the first farming game that you have ever played.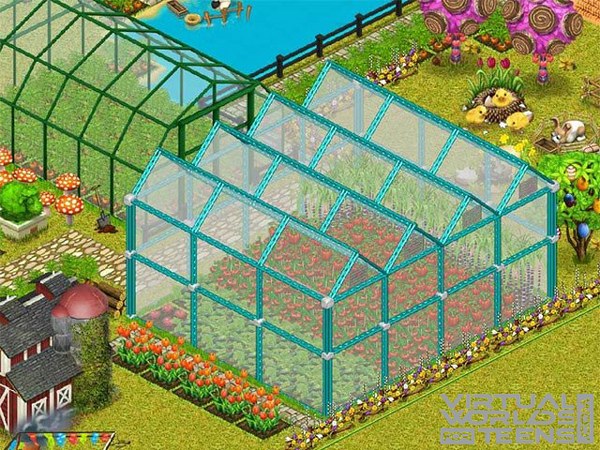 When it comes to the story, there is not much to say. Like many other farming games, Family Barn focuses more on the farm and the experience than building a full story. You have your character, you have a setting, and you have your goals. Other than that, the world and your reasoning are simple.
Family Barn may not have a story, but the gameplay and features are what make it a wonderful experience. You have a lot to do in this game. Placing all types of animals, crops, and objects, making use of what is on your farm, and making it attractive are all objectives for you. They are all manageable objectives, but, like any farming game, there is always something new to do. You also have social features available that will become part of your regular gaming experience.
For more screenshots, click here.
As you play, you can put down a variety of items. You can choose where you place everything and you can choose what you place. With the large selection of items, purchased with either in-game currency or premium currency, you have nearly endless options.
Going into the visuals, Family Barn is hands down one of the higher quality games available in this genre. It's filled to the brim with bright and vibrant colors, fluid animations, highly detailed textures, beautiful sceneries and more. The stellar visuals are paired with some extremely high quality sound effects that enhance the experience to a whole new level.
With an attractive finish and your basic approach to farming games, Family Barn is a title that anyone can adore. You have everything you want in a farming game, condensed into this one title.
Watch more videos on their YouTube channel: Family Barn on YouTube.
Family Barn is free to play.
Sooo, did you think this game looks cool? If yes, Like!