Make Beef Tacos
Beef Tacos is a Mexican dish but you don't need to be a Mexican or a professional chef to cook it. You only need a few cooking ideas and you will be able to cook it with ease. The game offers clear instructions for you to follow. Read them carefully so that you don't go wrong. Prepare the dish and learn something new!
Pancakes with Mushrooms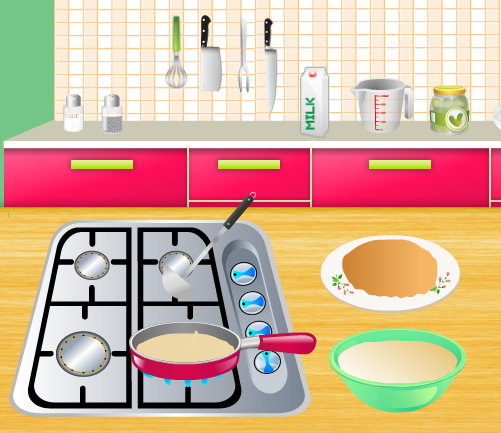 It won't take more than a few minutes to prepare this yummy dish. All you have to do is obtain the ingredients and mix them together. Follow the instructions and you will be able to make delicious pancakes with utmost ease!
Lamb and Feta Stuffed Aurbergines
For those of you who don't know, Lamb And Feta Stuffed Aubergine is a Greek dish. This game helps you learn how to cook this yummy dish easily. It provides step by step guidelines to make things easier for you. Cook and share and have fun!
Stella Sandwich
Stella has a minisandwich shop and she wants you to help her manage it. Are you up for it? Help her out so that your customers are happy with your services! If they are, you will have lots of money!
Tasty Pastry Cooking
If you enjoy cooking, you will definitely enjoy this game. The game gives you a recipe to make chocolate pastry along with all the required ingredients. Your job is to follow the hints at every step and prepare the pastry. Enjoy!
Delicious Asian Sushi
Sushi – want to try making it? You surely love sushi but now it is your chance to learn how to make different kinds of sushi! The kitchen in this game is beautiful and you will definitely have fun working in it.
Cooking Pies Practice Thuphong
Love pies? Play Cooking Pies Practice and make your own pie. You need to use the Mouse in this game. Also, you will be given hints to make things easier for you.
Seafood Chef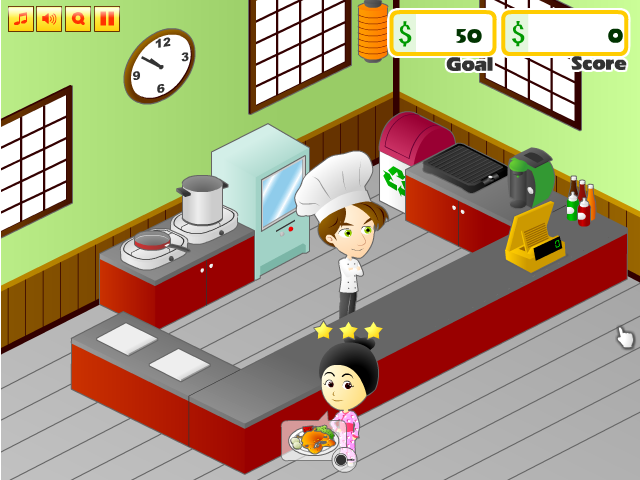 Martin has a seafood shop that you need to help him with. It is your job to make sure he uses the best applicances so that his customers are happy. If you are successful, you will have more money and you will also unlock rewards.
Beef and Oyster Sause
Sometimes you need to make dinner quickly but you have actually no ideas! Here's an excellent idea – Beef and Oyster Sauce! This game provides you with detailed instructions on preparing this delicious dish. It is fun and you can make it quickly.
Lamb and Barley Risotto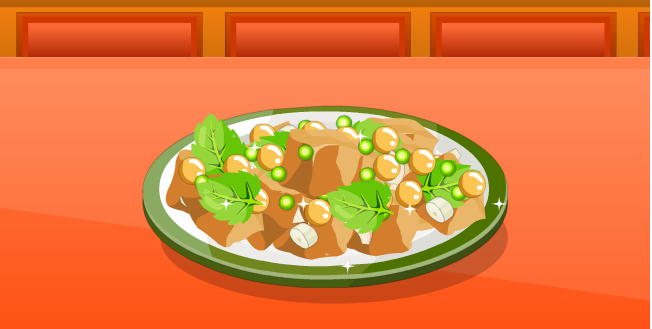 Lamb and Barley Risotto is something that you HAVE to try out! The recipe is easy to follow with detailed instructions. The entire cooking process has been made simple for you to understand and then cook this yummy dish.