Here is a list of virtual worlds that features Easter items and games for kids.
Miss Bimbo
Caring for your own Bimbo, Miss Bimbo gives you the chance to have fun and to do a lot more than other games offer. You will be able to increase intelligence, learn skills, get a job, improve your appearance, customize, and so much more.
Easter Slacking
Sarah loves Easter, but she has to work. Easter means that Sarah can have all the chocolate she wants, but she really wants to be at home right now. Help her to slack off during her work day for a chance to get some pretty awesome chocolate.
Easter Egg Hop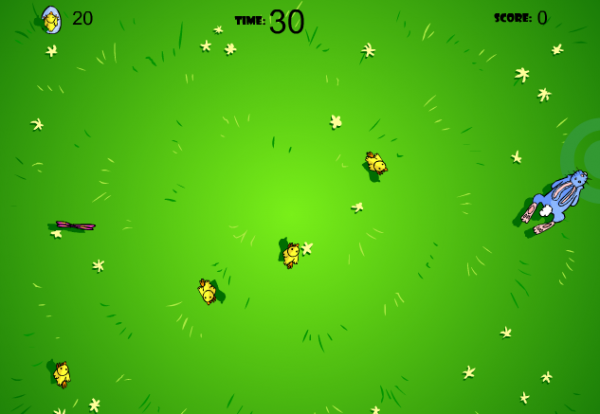 Are you ready to begin your awesome gaming experience as you begin to collect the Easter eggs, pretty butterflies, and the chicks that are around? Easter Egg Hop will give you a chance. Simply use your mouse to avoid the hen and collect the items.
GalaStories
Being trendy is never an easy task. In GalaStories, you are doing the impossible by trying to create the most trendy outfits possible and becoming popular. What you will learn is that this is actually something that everyone can do, and it gets your creativity going while you are caught up in the excitement.
Lady Popular
Fashion games should not give you one doll to dress and then you are done. In Lady Popular, you have more and you can do so much more. Customize everything, from the hair and make up to even the breast size, to create the perfect avatar for yourself and the one that you want to dress up.
Mister Easter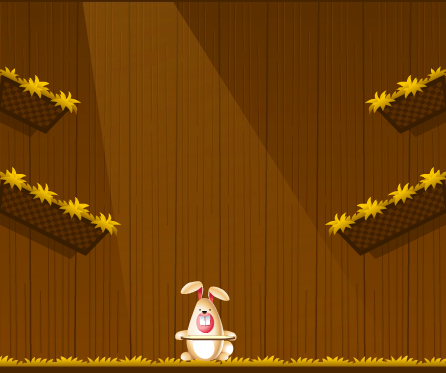 Do you have what it takes to get as many eggs as possible in the egg baskets? Mister Easter will give you a chance to show what you are made of as you use a trampoline to bounce the eggs into the baskets. Beware of those pesky stinkers.
StarDoll
Have you ever wanted to dress up a doll that looks like you, someone close to you, or someone right from your own imagination? In StarDoll, you have the chance to do so and to have a lot of fun with it! There are several customization options that are sure to keep you entertained and loving every moment.
BobiBobi Easter choo-choo
Some Easter games have you helping the Easter Bunny or finding eggs, but this one has you saving the Easter Eggs! If you are fast enough, you can save the different colored eggs before they fall and break, and then you can put each color into the specific places to earn some points!
Rabbit Jump
Save the Easter Eggs as this little rabbit! Jump around, avoid enemies, and recover the eggs quickly so that you can win the game. Throw carrots at the enemies, fight through 30 levels, and find all of the eggs in one of the most exciting Easter games out there for the entire family!
Easter Bunner Differences
This spot the difference game offers beautiful art and wonderful levels that are perfect for children. With its adorable character and backgrounds, the soft music, and the easy levels that small kids can complete while still having some challenge, this game really is one of the best Easter games out there.
Easter Room Objects
If you love Easter games and using your observation skills, you are going to fall for this one.  You need to find the items quickly and you need to be accurate! Try not to miss one, or else 20 seconds will be deducted. With some effort, quickness, and accuracy, you can find it all and come out a winner.
Easter egg house Clean Up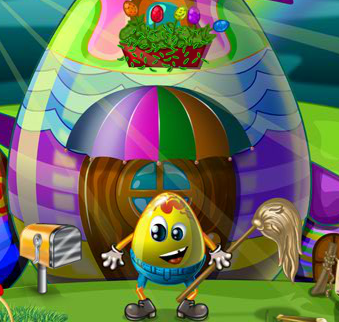 To get ready in time for Easter, you are going to need to help clean up a little! By helping to clean up the Easter Egg house, you will be able to have everything ready just in time while having a little fun in the process. This is one of the great Easter games for girls and anyone who likes lighter games.
Dress My Easter Bunny
To get into the spirit for Easter, you can play this game and unleash your creativity at the same time. This gives you the chance to dress up the Easter bunny in cute clothes and to get everyone ready to celebrate Easter. With the many options available, you are going to be able to create something cute and that you actually like.
Go Bunny Go
Through all 25 levels, you are going to be running and jumping to victory. This game takes something that you already love to do and makes it more festive for the season. Catch eggs, be quick, and get everything so that you can score big when you get to the end.
Easter Golf
Golfers and gamers alike will love this game. Play golf and celebrate Easter at the same time when you play this. With its festive theme and all of the fun that it has to offer, everyone can find some joy and entertainment here. Get in the mood for Easter while having fun playing a game that you love!
Doli- Easter Bistro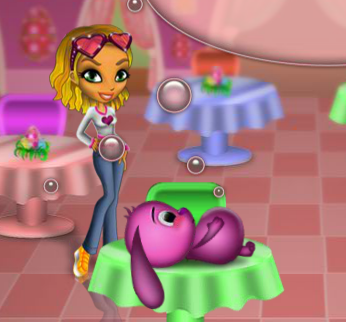 The Easter Bunny does more than just deliver Easter Eggs and help kids have fun! In this game, you are going to need to help him serve meals and to make the bistro a success. Try to be quick and use all of the skills that you have to win and to make everyone happy.
Rabbits and Eggs
Games where you have to find hidden items are fun in general. They get your mind moving and help you to enjoy yourself in the process. With this game, you are doing this while getting in the Easter spirit! Find all of the eggs and the bunnies to have success and the most fun.
Easter Girl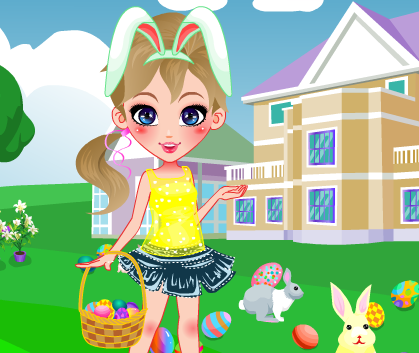 The Easter Girl needs your help to find her perfect outfit! Use your creativity to create the perfect outfit for her. This can match your personal taste and preferences, all while allowing you to have fun and enjoy yourself. There are many options available to you so you can make this your own.
Chocolate Easter Eggs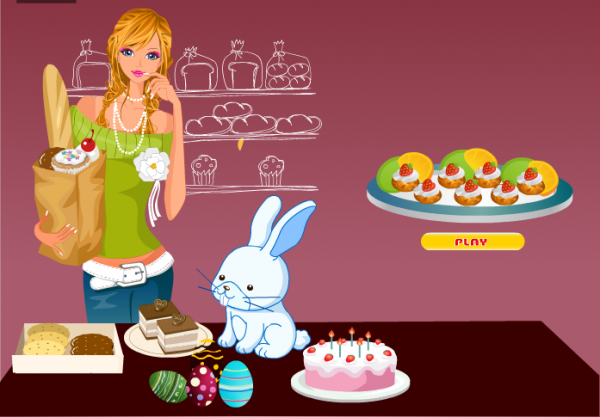 Do you love cooking and setting up beautiful dishes for parties? Then you might find a lot of excitement and wonder in Chocolate Easter Eggs! This game has you going through the steps to make a delicious plate just in time for Easter! Once you are done, eat with friends and have fun!
Secret Easter Garden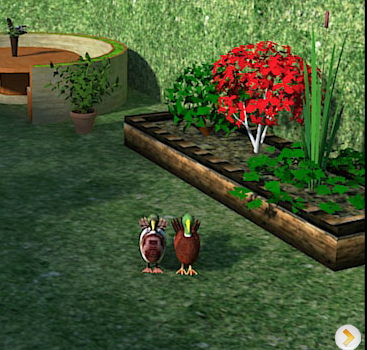 Escaping from a garden is not always as simple as you might think! In this game, you are going to have to escape by finding the hidden items scattered around the garden, after which you can leave. Use your skills and your mind to find the items and get out safely!
Need a list of fun entertainment for the next holidays? Check out our list of Holiday Games.