Here is a list of virtual worlds that features Thanksgiving items and games for kids.
Second Life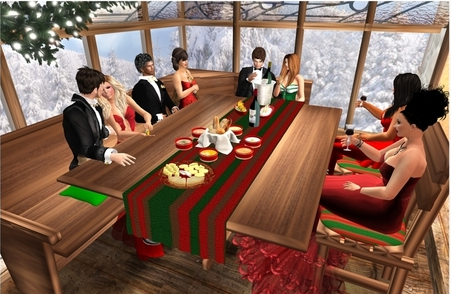 Anyone wishing for a second life can have one with Second Life. This game gives you the chance to live as a virtual character in a virtual world, doing more than you ever could in real life and having so much more fun in the process, especially with the many other players around you.
Smeet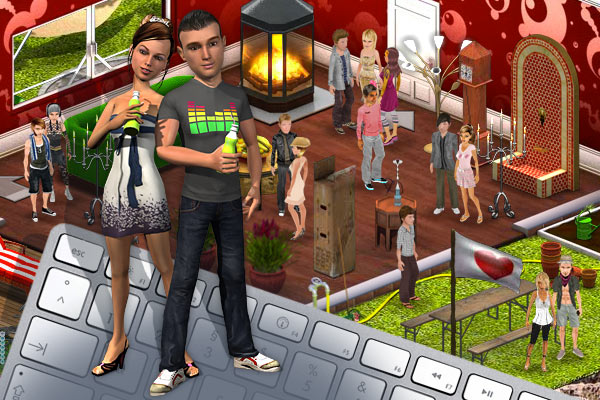 When trying to find Thanksgiving games, you are going to want something that brings people together. With Smeet, you have exactly that. This is a massive online chat world that is browser based and incredibly fun. Meet people, explore, decorate your character and home, and enjo
Sqwishland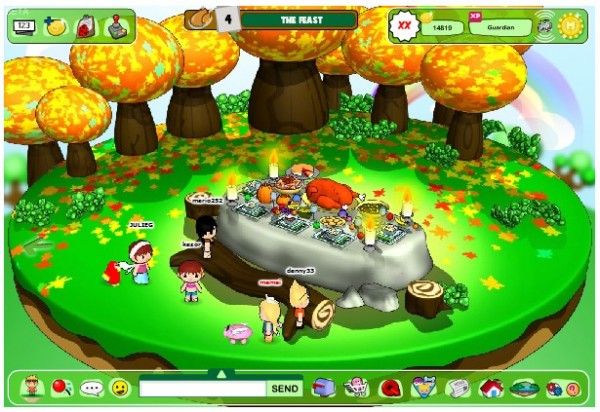 When looking into many Thanksgiving games for kids, you are going to come across few decent options. With Sqwishland, however, you have something incredible. Not only is it educational in general, but it also helps kids to learn more about Thanksgiving, along with many other subjects that help children to grow mentally.
Turkey to Go
Turkster will let you collect all of the Turksters feathers before the time on the clock runs out. Make it past level 5 and you will have earned enough feathers to cover Turksters skin and return to a decent Turkish society. Watch out for the flying fork.
Fleeing Turkeys
How would you like a chance to help all the turkeys in the world get across the dangerous road? You have a chance in Fleeing Turkeys. Help them escape and avoid being what is on the menu for Thanksgiving Dinner.
JumpStart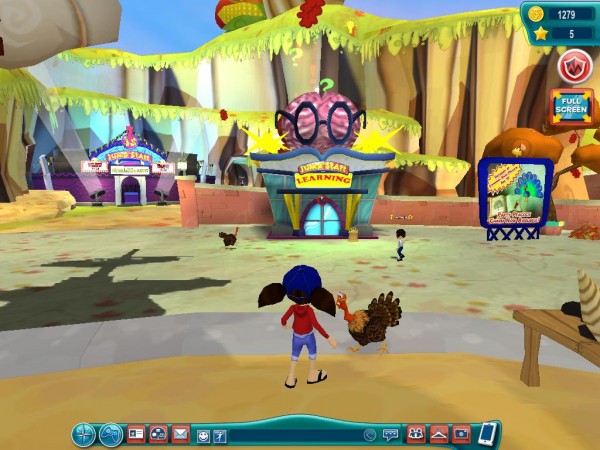 For most kids, learning can be difficult and boring. To combat this problem, JumpStart was created. This game gives you the chance to learn while playing games and getting involved with some light competition. This gets you involved and interested while learning things that you will actually need in life.
Thanksgiving Fete
In this hidden object game, you will search for concealed objects in a Thanksgiving themed picture. Find all of the items before time runs out. If you find them really fast, then you will get extra points. Get it wrong, and lose points. And fun game for passing the time.
Thanksgiving Word Search
Find all of the holiday related words in this word search. The game is simple, just like any other word search. Just search for the words in the puzzle. Work against the clock to find all of the words in time. A great game for lovers of word related games.
Cyang Turkey Boating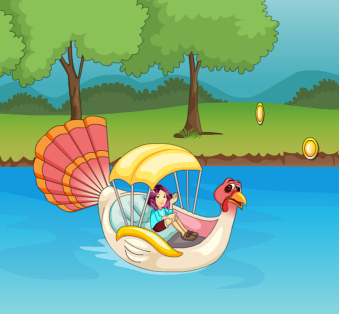 Follow Cyang and her turkey friend on their Thanksgiving day adventure. Navigate through the treacherous lake and help Cyang and her turkey get to safety. Collect life and energy on the way to last as long as possible. This game has fun gameplay and bright, colorful graphics that anyone will like.
TurkeyBonk
Whack turkeys in this fun, cartoonish game with entertaining music. Test your reflexes and get all the turkeys as they pop up. Avoid the gophers or you will get a penalty. Bonk as many turkeys as possible to get a high score. This game is fun, challenging and wacky!
Doli Tranksgiving Cards
In this holiday themed spin on the match card game, you simply match two cards, pair by pair until all of the cards are gone. Each card has a holiday related illustration. Use your memory and concentration to pick the right cards and remember the places of the cards. This is one of the best Thanksgiving games for kids.
Thanksgiving Food Decorations
Prepare for the biggest feast of the year and decorate the food to make it look beautiful for all of your guests. Design a unique table setting that includes turkey, mashed potatoes, vegetables, and other staples for this holiday. Once you're done, it'll be like a real feast.
Turkey Dress Up
Ever thought of dressing up a turkey? Well now you can in this fun, wacky dress up game. Give your turkey various accessories like sunglasses, hats and more. You will have a blast thinking of different outfits for your turkey. Just make sure not to eat him!
Thanksgiving Skill Play
This features a variety of fun turkey and fall mini games. You can choose from different games that test different skills. Each game has cute music and colorful cartoony graphics. Best of all, it's lots of games in one for double the fun! Try out each game to challenge yourself and test your skills. It is a perfect idea for Thanksgiving games.
Thanksgiving Room Decor
Decorate your room in all types of holiday themed décor in this game. Use the accents of the fall such as red and yellow leaves, or add some turkeys for a nice effect. This game lets you exercise your creativity while enjoying some good old fashioned room decorating.
Thanksgiving Pop 720p
A spin on the classic brick breaker game. In this one, you use turkey drumsticks to hit a ball that eliminates the objects on the screen. Eliminate all of the objects to win. Make sure you don't miss the ball or you will face a penalty. It features great looking graphics and good music.
Need a list of fun entertainment for the next holidays? Check out our list of Holiday Games.