Here is a list of games that feature the singer, Rihanna, who popularized the song "Umbrella".
Pop Fiva Rihanna
Give Rihanna a beautiful makeover in Pop Diva Rihanna. You are going to be playing with her appearance and using your creativity to make her look outstanding. There are plenty of options available to you here so it is easy to find your favorite look for her and use it.
Rihanna Dress up
Dressing up Rihanna in Rihanna Dress Up is easier and more exciting than ever. There is plenty available and there are numerous ways to make use of the styles, so enjoy them. Play with looks until you create the outfit that you absolutely adore, and then make another one right after.
Extreme Makeover Rihana
In Extreme Makeover Rihanna, you have the chance to give Rihanna an entirely new look. Play with clothes, hair, and accessories until you are happy with her appearance. You have a lot of options available to you so it is going to be easy to find what you like the most.
Hollywood Celebrity Dress up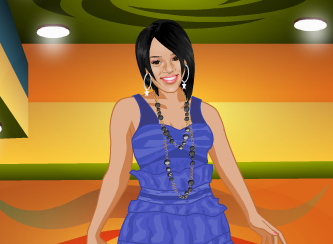 There is no better place to dress up Rihanna than in Hollywood Celebrity Dress Up. Change the style and color of her hair, the clothes that she is wearing, and the accessories that she has on until you are completely satisfied with her look. There is a lot to do and you can keep going for a while.
Rihanna Dress up
One of the reasons for Rihanna's popularity is her style. If you are interested in playing with that style, you can play Rihanna Dress Up. This game gives you the chance to use numerous attractive options to create the perfect outfit for Rihanna. Make it fit her and your style.
Celebrity Makeover 3
Celebrity Makeover 3 gives you the chance to give Rihanna an entirely new appearance. Play with her looks to make her look even more beautiful or simply different. There is a lot for you to do, so it should be no problem for you to find the look that you like the most.
Diva R Dress up
Rihanna has had a lot of styles over the years. You can see and experience them all with Diva R Dress Up. Here, there are hairstyles and clothes that Rihanna has had before, and you can mix and match them all. Play with designs and create the perfect outfit for her.
Rihanna dress up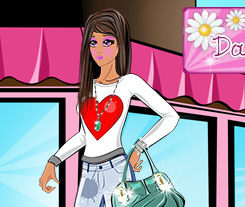 Rihanna is known for being beautiful and stylish, but you never get to experience that for yourself. See just how stylish and amazing she can look by playing with the outfits in Rihanna Dress Up. Make an outfit that you love and have her show it off in a way that looks stunning.
Rihanna Dress Up
Play with clothes in Rihanna Dress Up. There are plenty of items that you can use, and all with Rihanna's spectacular style to pull everything together. Using your own fashion sense and creativity, make the most out of what is available and have a lot of fun in the process.
Rihanna Dress-up
You might be surprised by just how exciting and entertaining Rihanna Dress-Up is. If you like Rihanna and her look, you are going to want to play this game. Even if you do not, it is a great option for any fan of the dress up games because of the large selection of clothes available to you.
Rihanna Dressup
Rihanna Dressup gives you the chance to dress up Rihanna, as the name suggests. Play with outfits and designs until you are happy with the way that she looks. If you are not, the pull everything off and find other clothes to put on her. Keep going until you are satisfied.
Rihanna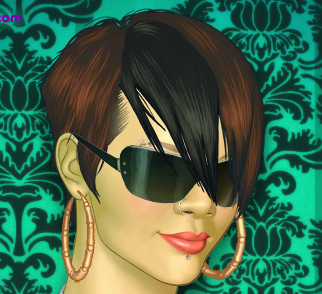 Part of why Rihanna is so popular is her style. It is what makes her the center of attention, and you can become part of that. Using her gorgeous appearance and sense of style, you will be able to give her a complete makeover. From the hairstyle to the dress to even the eye color, you can make it all unique and beautiful.
Rihanna and Chris Couple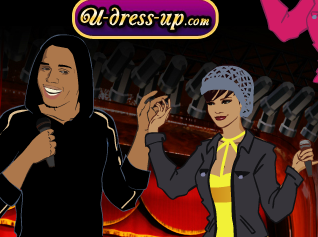 Rihanna and Chris Brown are a much talking about couple, and you can have a little fun with them in Rihanna and Chris Couple. Dress them up to look stunning and make them ready for anything. Whether they are going on a day out or are going on stage, they will be doing it in style.
2008 Rihanna Dress up
Playing 2008 Rihanna Dress Up gives you the chance to play with Rihanna's appearance however you want to. Release your creativity and make her look absolutely stunning. No matter what she is going to do, she will look ready for whatever there is to come and she will be stylish.
Rihanna Makeover
You will be directly doing a makeover on Rihanna. You are going to work with a makeup makeover, a hairstyle makeover, and a fashion makeover. It will be up to you to choose what fits Rihanna the best. She is like an icon to so many around the world, so the new look has to be good.
You can also check out our list of Pop Star Games to enjoy fun time with your favorite singers and musicians.