Happy 2014!
The Steam Machines Are Coming!
2014 is the year of the Steam Machine, a line of pre-built PCs thought up by Valve Corporation and executed by a variety of different companies based on a preset list of specifications. Utilizing an open-source Linux-based operating system, these machines allow you to play the hundreds of games already available in the Steam catalogue, as well as modify the hardware in the same manner you would a PC. In the last few days, different companies have been releasing information on their versions of the product, and there are a few notable ones to talk about.
During the second half of 2014, CyberPowerPC will release two Steam machine models. Both will feature 500GB of hard drive, 8GB of memory, Bluetooth-ready mITX motherboards, Wi-Fi, and USB outlets. The cheaper model, Steam Machine A, will sell for $499 and feature a 3.9 GHz AMD processor and 2GB AMD Radeon graphics card. The more expensive model, Steam Machine I, will retail for $699 and come equipped with a 3.5 GHz processor and 2GB NVIDIA GeForce graphics card. Both will come with the Steam Controller from Valve and users can customize either model, although the company hasn't given any details on the specifics as of yet.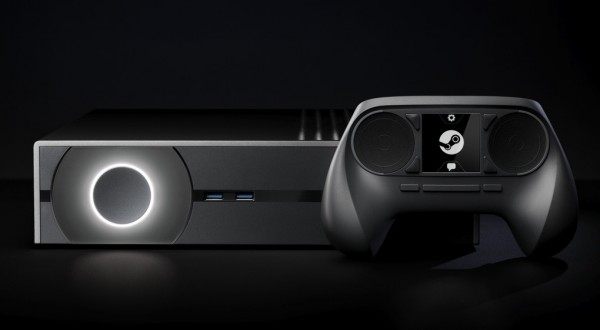 On the other end of the spectrum is the Bolt II, designed and sold by BoltII: Digital Storm. This Steam Machine runs both the SteamOS and Windows, opening up a world of possibilities. It will be available by the end of this month, and sell for a whopping $1,899 and up. Obviously, BoltII: Digital Storm is attempting to grab the business of high-end gamers, with its 4K display and incredible graphics and processing speed. However, it's still a thing of beauty!
While these were the two standouts recently, other companies are readying themselves to offer their own version of the Steam Machine sometime this year. These include:
Alienware
Materiel.net
Webhallen
Alternate
Next
Falcon Northwest
iBuyPower
Origin PC
Gigabyte
Zotac
Scan Computers
As you can see, there will be plenty of options throughout the year, all at different price points, including Valve's own version of the Steam Machine. Stay tuned for more information as the details come out!
Ever Wanted to be An Emperor?
When learning about different Empires throughout history class, did your mind ever wander off and begin daydreaming about what running an Empire would be like?
Well, Bethesda, makers of Elder Scrolls Online, is giving you the opportunity to do just that.
Players will be able to compete to become Emperor of Cyrodil, complete with plenty of royalty-like perks. You'll need to eliminate the devastation in the PvP area of Cyrodil, earning Alliance points by killing other players, healing your friends, and taking over different keeps. With every keep you conquer you'll be given bonuses and expansions for your territory, allowing you the leverage you need to conquer even more. When your Alliance conquers all of the keeps around the city, the person with the most Alliance Points will be crowned Emperor. However, your buddies won't be left out in the cold: those in your Alliance will also receive bonuses as you see fit, just not the title of Emperor. Once you win (because you're going to, right!?) you'll receive a full skill line, which you can keep for the rest of your "life," even if you're dethroned.
While those looking for power in the Elder Scrolls Online often turn to political tactics, the road to becoming Emperor requires actual fighting, strategy, and skill. You're not going to be able to sweet talk your way into it. But it will be worth it!
The Changing Games
There's a new trend for 2014 developing that we're exceptionally interested in: games that transform themselves so the outcomes are different every time you run through a scene or level.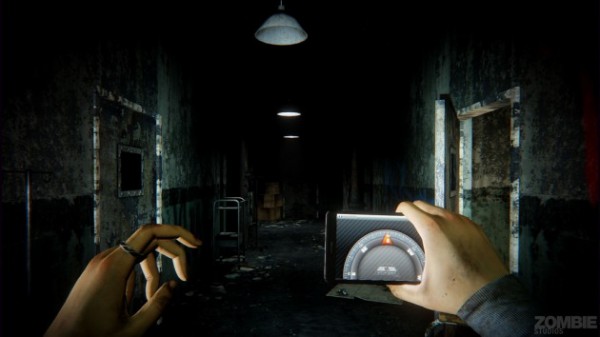 While this has been done before in different ways, a new horror game is taking full advantage of this concept using procedural generation to recombine different elements of the game, altering its appearance every time you play. The most exciting upcoming example of this is the new offering by Zombie Studios Daylight. Powered by Unreal Engine 4, the world is randomly generated, which means you get a new scare every time you play.
This specific game will be available on Steam later this year; however, expect to see many more in the future. While we certainly prize a perfectly developed and designed game that's beautifully complicated while still being controlled, the idea of being able to get our pants scared off every time we turn on the game is pretty exciting!
Let us know what you think of the new Steam Machine, randomly generated games, and if you plan to earn the title of Emperor in the comments below!
Lots of cool things continue to happen in the world of virtual reality, and the last two weeks have been no exception. Before we get started, if you're in the US make sure that you don't miss out on any of the amazing Black Friday deals this week, especially the console bundles! You can snag […]
With the holiday season heating up, major game developers and corporations are readying their products and product releases for one of the biggest shopping seasons of the year. So for this week, we're going to take a small break from virtual reality and look at the latest news from Microsoft, as well as upcoming game […]