Well hello there! May is turning out to be a pretty busy month in the world of gaming, and we have the latest info for you right here! So without further ado, let's get started!
The End of a Few Social Games
Electronic Arts (EA) is feeling the burn of gamer's recent dislike for many of their products, and they're shutting down several virtual worlds on June 14th. These including The Sims Social, SimCity Social, and Pet Society, and they also don't seem to have any plans to offer ongoing support.
Obviously, a lot of people aren't happy about this. As with most games tied to social media (especially Facebook), these three games constantly required money and other things from players so that they could keep going. And with all of the money that many users dumped into it, it's no wonder they're upset that it's all going down the drain. Right now, EA is recommending that people redeem or spend their Playfish cash cards before the closing date of June 14th, and they also aren't offering any refunds.
Yup – sounds sketchy to us as well. It's no wonder that Consumerist has labeled EA the Worst Company in America two years in a row!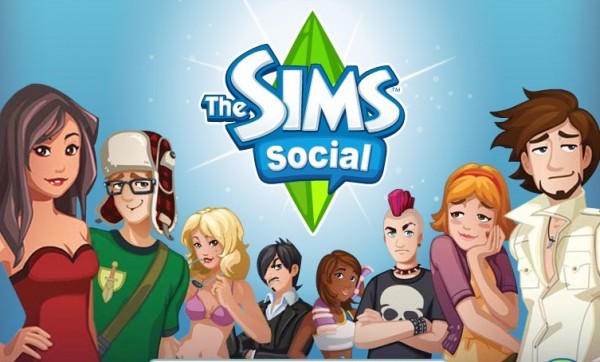 The Newest Game Designers in Town: Girl Scouts!
Since Juliette Gordon Low founded the Girl Scouts in 1912, they've been all about self-sufficiency, teaching girls how to excel in a variety of outdoor activities as well enabling them to serve their community. And today, it seems like the organization is making a decided leap into the world of technology, announcing that it now has a badge for video game designing! Given the fact that the organization has long been focused on "traditional" female jobs and occupations, this new foray into a decidedly male dominated field is incredibly exciting. There's no word yet on whether or not the games designed to earn the badge will be available for the public to play, but we sure hope so!
Ellen DeGeneres Has You Covered!
The famous talk-show host has turned her oft-used TV game into an iPhone app! Released this past Thursday, the game is called Heads-Up and is based on the bit she does where she holds a card to her head with a word or name on it, and her guest has to give her clues so she can figure out what the card says.
So how do you play? You start by picking a category and then you turn your phone around and hold it to your head. The other person has to look at the word and give you clues until you guess what it is! It's super fun to do with larger groups or even just one person, and can be a great way to break the ice if there are a bunch of people getting together and some don't know everyone. And what makes this game really spectacular is the video aspect. Yup, Ellen designed it so that your phone records the entire game, and you can upload the video online!
It's only a dollar and it brings a classic party game to the 21st century with style!
A Few More New Releases to Check Out
The Apple store has been busy, and we have two new games that we think you should check out ASAP!
The first is a puzzle game called Paper Titans. It's beautiful to look at, and it's one of the few truly innovative games in the App store right now. You work your way through levels and with each one you have to use a bunch of paper-made people to find stars and collect a card. It's pretty to look at, a great way to kill some time, and as a bonus, it's free!
For those who love storybook style games, Sorcery is a fantastic one to check out! You basically make a series of choices and these create a custom story. You go on quests and fight characters (nicely, of course!). It's semi-reading, semi-gaming, and completely fun! And developers promise that you can carry your current storybook into any future installments, and into each episode that you purchase from the App store. The game itself is $4.99, as is each subsequent episode, and you can play / read it on your iPhone or iPad!
In Conclusion …
It's certainly been an interesting month – and we can't wait to see how May closes out. Stay tuned!
This has been one heck of a year for gaming, from new advances in technology to some pretty amazing products and games. So as we sit here at the end of 2013, we'd like to do some reminiscing as well as take a peak of what 2014 will have to offer. Let us know what […]