NOTE: this game has been discontinued. Find similar games here: Simulations.
This 3D version of the always-popular Sims collection, The Sims Social is a wonderful life simulation game. You begin this game by creating your very own avatar that you will control all over their unique virtual world. You are able to customize many aspects of your avatar, including: skills, traits or appearance. Additionally, you can engage in many enjoyable activities such as shopping, decorating, hanging with friends, planting your own garden or more. The whole premise behind this game is for you to become social with your neighbors and friends. In fact, you join with these people to create various types of relationships. For instance, it is common to become lovers, best friends or even enemies with other players. This game is great, as it allows you to live the life you once only dreamed of!
Synopsis
The Sims Social is an MMO social life simulation game that brings the popular Sims series to Facebook. You gain control over your avatar and lead them towards a life as simple or fancy as you want. This game is similar to other titles like YoVille or CityVille, as you really create your own world. What this means is that you can do as you wish: go shopping, get a job, purchase a mansion, decorate your home or even add rooms to your home; whatever you wish. If you would prefer to partake in outdoor activities, then you can grow a garden, mow the grass or pull weeds from your yard. In addition, you will have tons of fun dancing, flirting, relaxing, fighting, cooking and poking fun at neighbors – both friends and enemies. This game literally presents an endless amount of possibilities.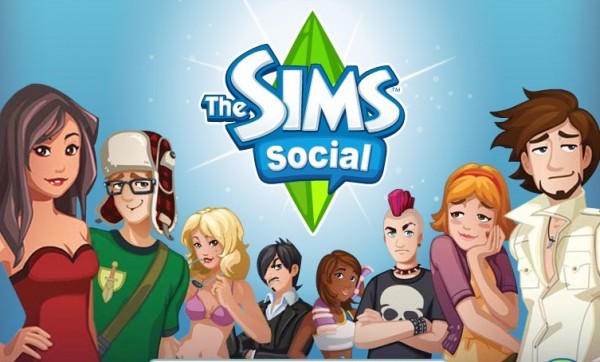 Gameplay Overview
The Sims Social is a browser-based game that allows you to begin by choosing a character and then customizing their personality, traits and appearance. In other words, you can choose to learn and advance skills for your character such as music, art, cooking and much more. When it comes to traits for your avatar, some choices are: night owl, ogre, great kisser, insane and many more. Then, there is the personality which can range from romantic or creative to being a villain, socialite or more.
Once you begin playing this game, you will find it to be very similar to other Sims games you remember. In this game you can make friends, build and design a home, fully customize your Sims avatar, etc. The game allows people like you from all over the world a safe place to create a character and your dream home. You can then begin a dream job and let your imagination run wild.
During the game you will control almost every part of your character's life such as making friends, hunger, cleanliness or engaging with other characters. The best thing about this version of the Sims is it is 100% free!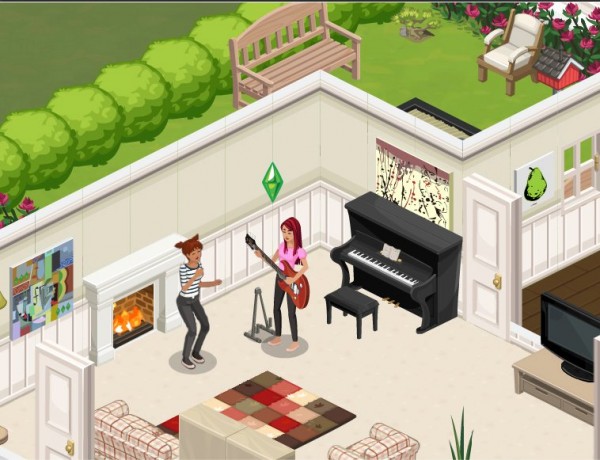 Your first priority is to take care of your avatar's basic needs such as hunger, hygiene, social interactions, entertainment and so on. You will find setting up each activity is easy. This requires you to simply click on the appropriate icon that will allow you to pick the action.
After you get into the game further, you will be required to complete quests. The quests will begin rather easy, and increase in difficulty over time. In addition, some of the quests will require help from friends to finish.
The fact is, once you join the virtual world you will find lots of other avatars which you will eventually become friends or acquaintances with. Who knows – you may even know one of your virtual neighbors in the real world, as well. Just be sure to constantly add friends to your list as you will need lots of help to finish quests and attain certain products. One of the best things is that even when you are away from the game, the interactions continue without you.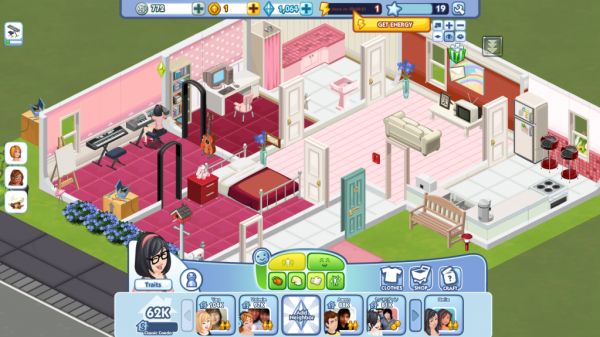 For more screenshots, click here.
This is mainly because friends can still visit your home when you are away. Even better, they can even assist you by repairing broken items or hurt you by doing something mean to your home. Yet, your avatar's attributes will continue to decrease overtime, so you will have some catching up to do in that department when you return.
Where the game's currency is concerned, this game is more generous in the beginning that you would expect. You will receive points from each action performed that will help you recover from lost energy. Aside from points, you will also find the traditional Sims currency, Simoleons, which can be used to purchase items like clothes or furniture. The last thing you will earn from gameplay is experience points. These points are used for increasing your character's levels, and collected from finishing special actions.
The Sims Social is free to play.
More Games Like The Sims Social
NOTE: this game has been discontinued. Find similar games here: Simulations.
Sooo, did you think this game looks cool? If yes, Like!