OVERVIEW
Item Reviewed
Academia: School Simulator
February 24, 2019
LANGUAGES
English, Japanese, German, Portuguese, Chinese, Korean, Russian, French, Spanish
PUBLISHER
Squeaky Wheel Studio Inc
MADE IN
Taguig, Philippines
RELEASED
September 8, 2017
From the people that made Prison Architect comes a brand new management game that is certain to give you a hit of nostalgia – Academia: School Simulator. Academia is exactly what the name implies, a school simulator. You are going to design, build, and run your own school.
Like Prison Architect, it is insanely detailed and in depth. You can create the school life that you want, whether your focus is on being a great and benevolent principal or making it terrible yet profitable. You can create a completely unique school to your desires.
You start with the design. How your school looks is entirely up to you. You can choose the overall appearance and you have control over a lot of aspects of the school's look. You can go with something basic or you can get weird with it. It is entirely up to you how your school looks, and that is not even the best part of it.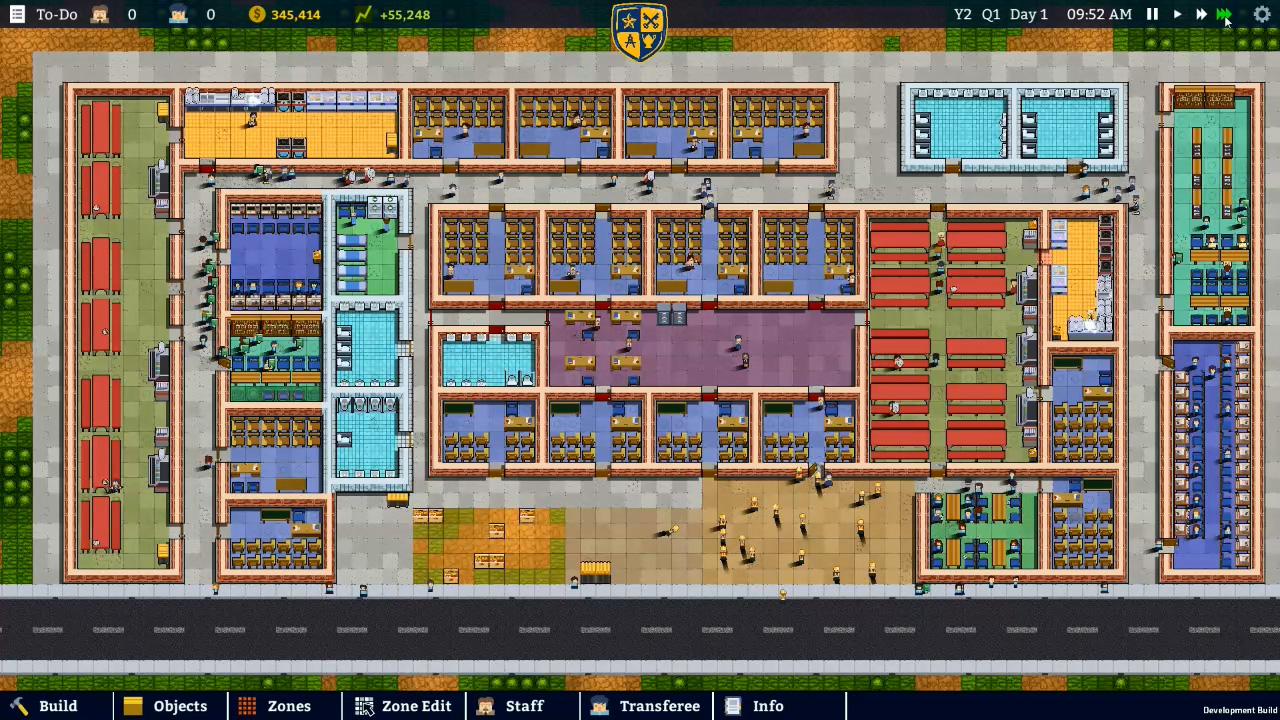 Yes, the design and construction of your own school is great, but it is far from the best thing. What makes Academia the amazing game that it is, is the management aspect. People play it for that management portion of the game, obviously, and they did not disappoint with it.
You start with the basics, like teacher to student ratio. You are going to set this school up to succeed or fail. You can choose the environment in which the teachers teach and the students learn. How everyone does is entirely up to you.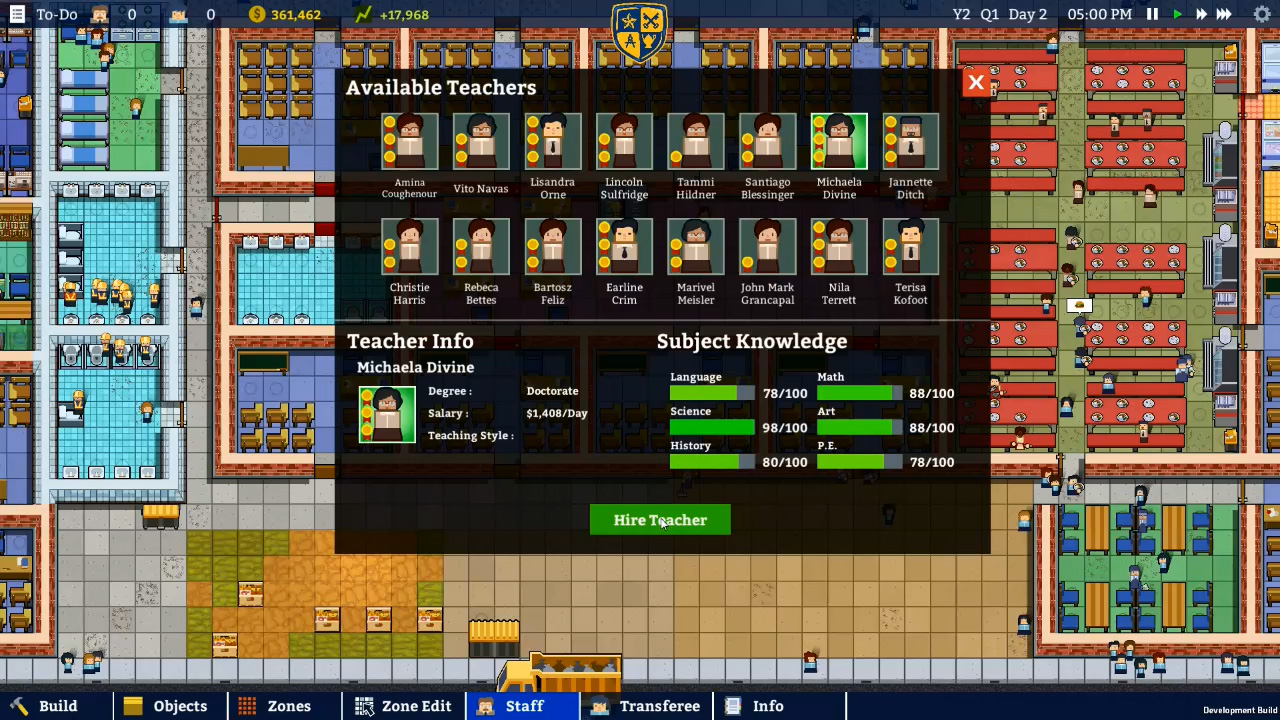 Getting the school up and running is going to take some strategy, or, if you just want to watch the fun unfold, you can always go in blind and put in whatever sounds good. You have full control over how the school is run. You can create a perfect learning environment or mass hysteria – whatever works for you.
You can manage this over the school year. You will play a part in the lives of the students from the moment they begin, through every grueling second they spend there. Bullying, love, school events – you are going to see all of it. What happens, and how you deal with it all, is up to you.
You can determine the students' motivation to learn, as well as how their environment affects their overall behavior. You can create whatever you want here.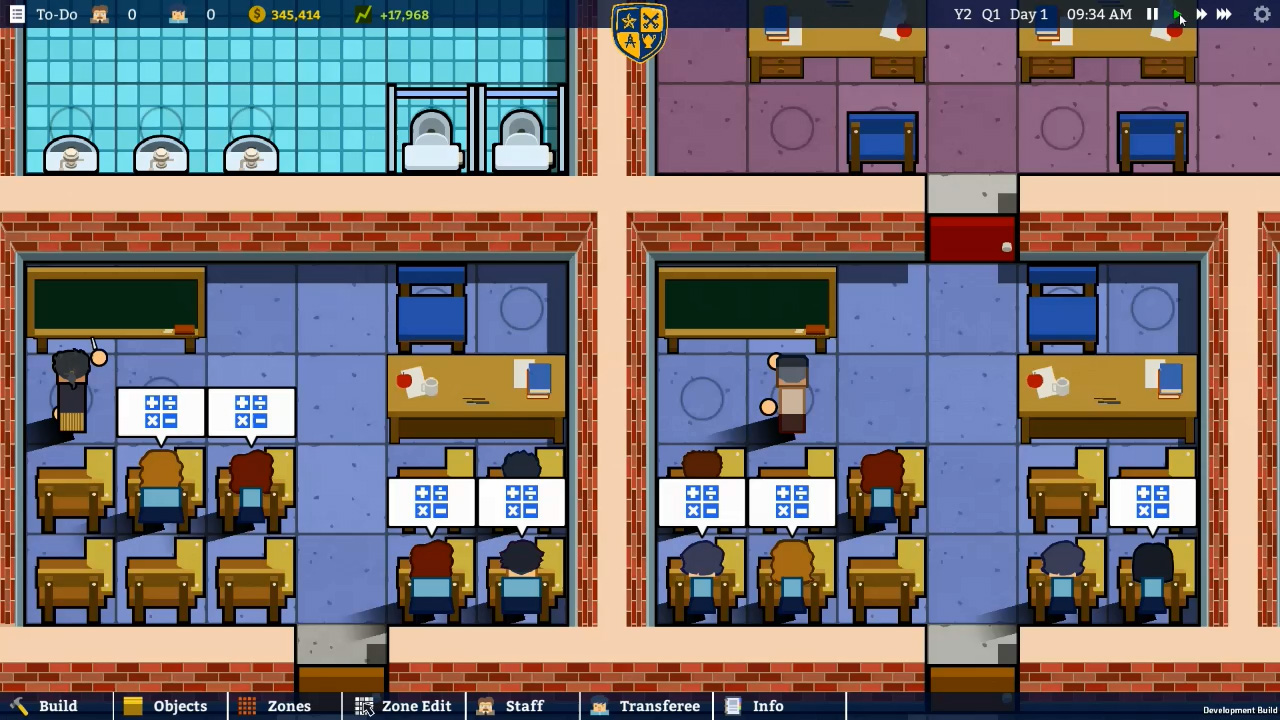 Here are more screenshots:
Since each teacher is unique, and the growth of your school will present new motivations and emotions, you will have a completely new experience. You can replay multiple times, and each time get different outcomes. The level of detail in Academia: School Simulator is astounding.
Anyone who wants to run their own school, or have fun with a highly detailed simulator, should try out Academia: School Simulator. It offers the best experience as a school simulator possible. You can design and run your own school, to success or right to the ground. How it turns out, and how the students do, is entirely up to you. Good or bad, you have the power.
Watch more videos on their YouTube channel: Academia: School Simulator on YouTube.