OVERVIEW
February 28, 2019
ESRB RATING
Teen
Violence, Crude Humor, Infrequent Use of Strong Language
RELEASED
December 13, 2016
Negatives
Long waiting time.
If you are the type that enjoys passing the time with a good old murder mystery, or you enjoyed the original, Suburbia 2 is one to check out. Available to play on Facebook, you will be taking over the family business, and trying to get it back to the state it was once in. You will be solving mysteries, trying to discover what happened with your uncle and the caretaker of the business.
The gameplay is simple to figure out, with a basic goal, taking part in a variety of interesting missions and many quests to discover clues about what occurred, and in the process you will earn cash and experience. When you are wanting to pass the time by solving a mystery, in a virtual world that looks beyond the common glam and cute atmosphere, Suburbia 2 is a must play as it takes a unique approach to its investigative technique.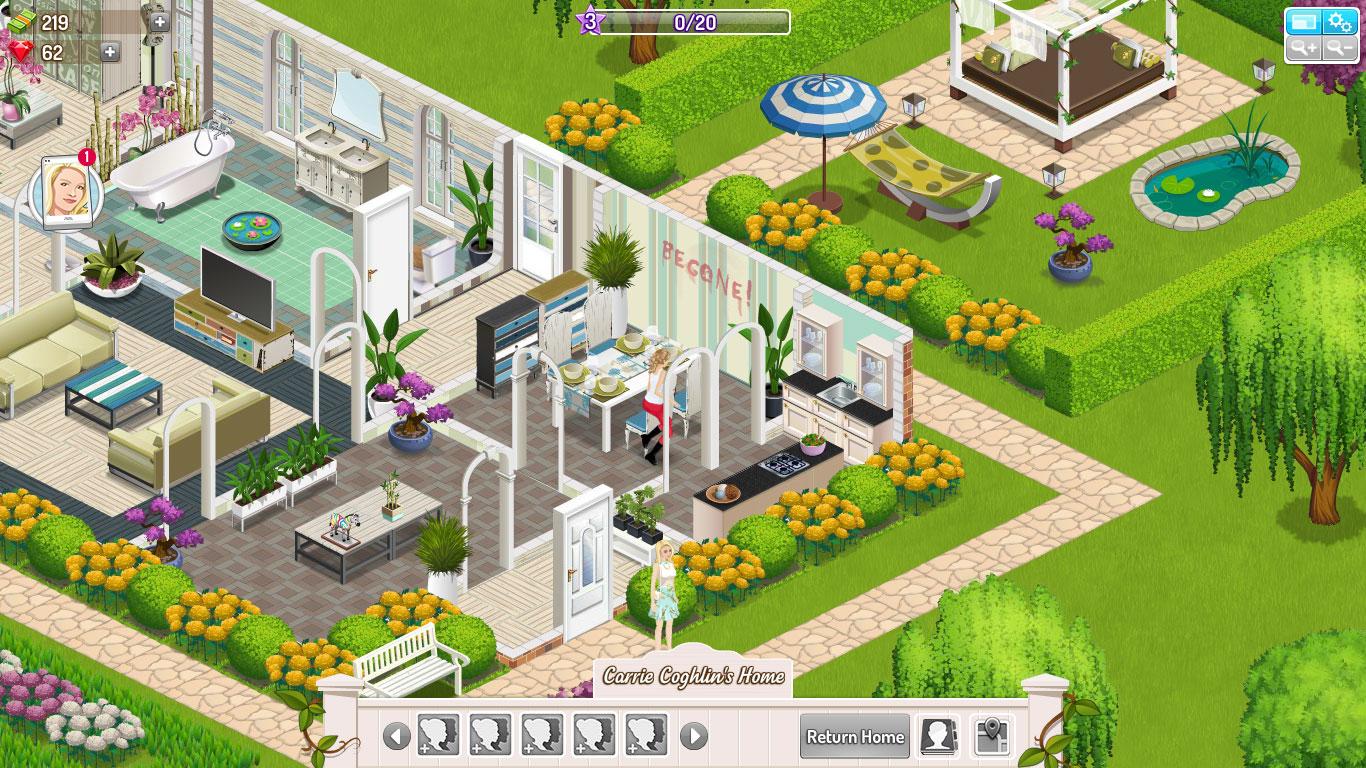 Within Suburbia 2 you are going to be playing the role of the heir to the family's catering business. However, what happen to your uncle is unknown, who was the enterprises administrator. His disappearance is still mystery, as well as Liselle, his assistant.
Although taking over the catering business requires you to serve customers and ensure they are satisfied with the services, you are going to be engaging with neighbors too. After all, you have to find clues to discover what actually happened with your uncle.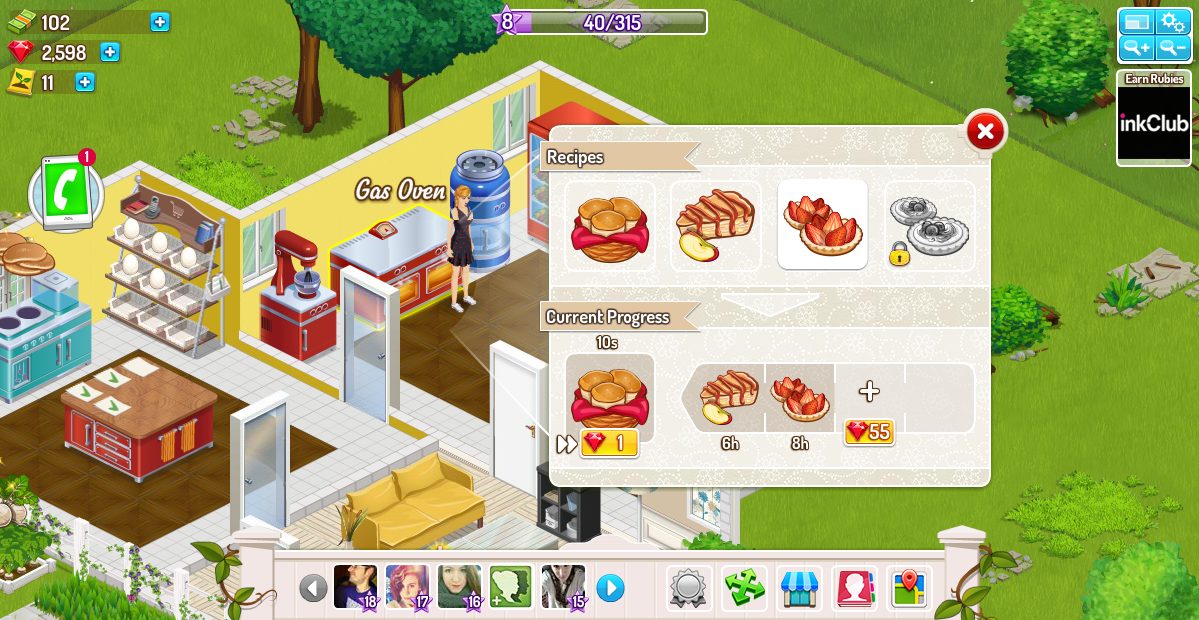 There are many tasks that can be done in this vast world, preventing them from becoming too repetitive. While some tasks are going to repeat, such as orders and serving customers, these tasks help earn cash and experience points used for various things. However, these tasks will take a back seat to the more important and special missions, which are issued by those around the neighborhood as they are how you learn more about the mystery!
Your customers will usually order some food, one or two meals. This then triggers a conversation that either adds clues and hints to the overall mystery, or creates suspicion regarding what may have happened to your uncle, along with the sudden change of the family business's status.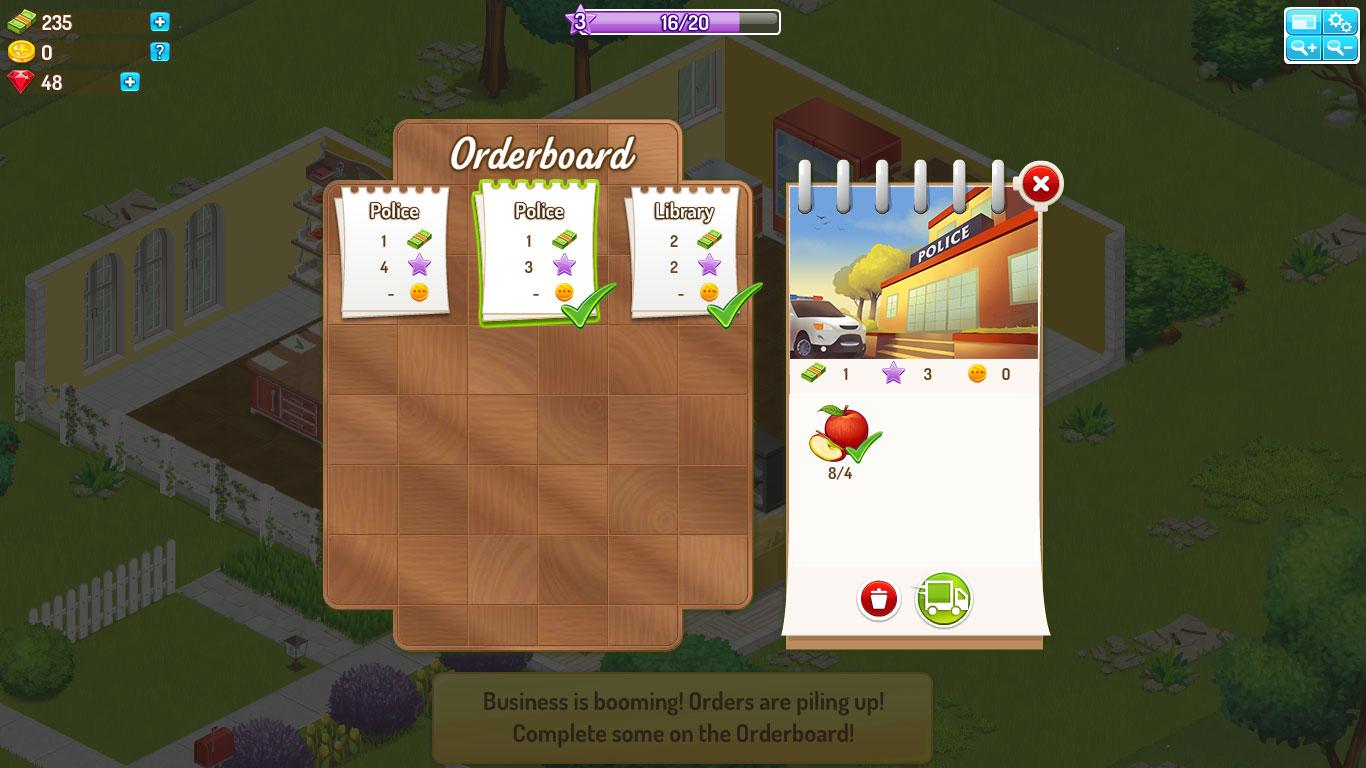 Here are more screenshots:
The mechanics behind the gameplay of Suburbia 2 provides you with the restaurant simulation that is very popular among Facebook games, along with the murder mystery to solve by ensuring customers are happy with their orders, and share some of their knowledge about the mystery of your uncle disappearing. It is like combining the best of fast food simulations with the old school game of Clue.
In addition, as you advance through and over time, you will need more machines to handle business. When time comes, you will know by receiving a tip that warns you it may be time to purchase a new cooking machine, which requires a trip to the Suburbia Mall.
Watch more videos on their YouTube channel: Suburbia 2 on YouTube.
Suburbia 2 is free to play.
Farming games are nothing new. They have been hugely popular for a long time now, with online farming games bringing them to the masses even more. With their rise in popularity comes a whole lot of games. This means good or bad, you have a huge selection out there. The downside of this is that […]
Strategy and empire builder games are hugely popular lately, and with good reason. With so many out there, it is hard to find one that can really stand out. Getting one that hits the right spot feels like a chore – until now, that is. Game of Emperors gives you that experience you want, built […]