Here is a list of games that features the popular UK boyband, One Direction.
StarMaker: Karaoke + Auto-Tune
You can sing and record some of your favorite songs with the new StarMaker game. Along with that, you can compete to see how well you do. With songs from popular bands like One Direction, and their hit song What Makes You Beautiful, you are sure to find something that you like.
Just Dance 4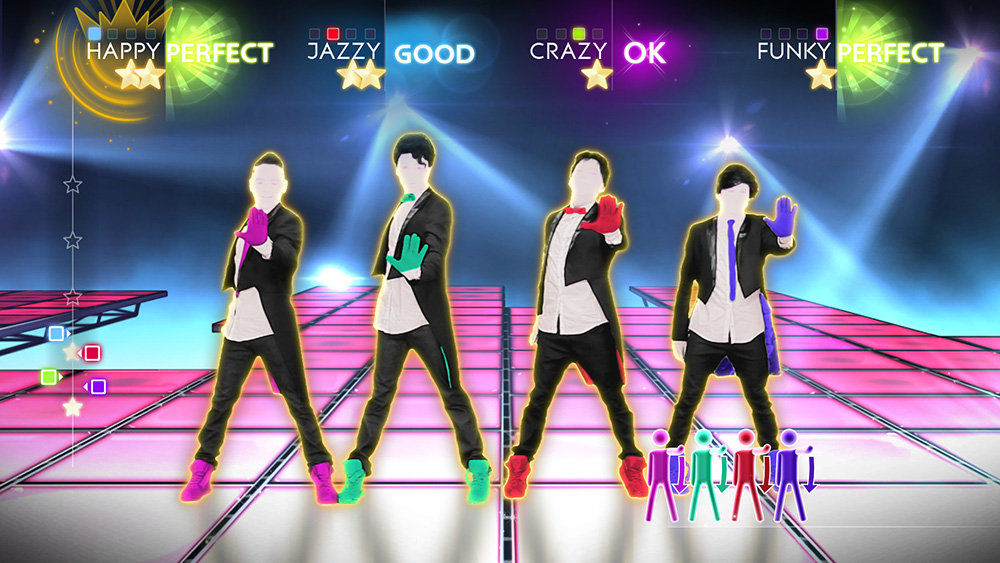 Returning to give you more of the dancing that you are after, Just Dance 4 helps you to move to songs that you love. With a selection of hits from today's most popular artists, like One Direction, you will be able to move to the songs that you love and that you can feel.
Game for One Direction
As One Direction arrives, it is your job to find them. For fans, this is not going to be too difficult. As long as you know how they look, you can find them arrive with ease. Just make sure that you do pick them out of the crowd so that you can win the game.
One Direction Concert Frenzy
This One Direction Concert Frenzy, they happen to be on the way to a concert that is already in progress, but there is a small problem with that; they can't get to the concert without being seen by their fans. It going to be up to you to get the featured characters to the concert.
Spot for One Direction
Spot the difference games are fun, but rarely entertaining once you are older. This makes it something far more exciting for you, especially since you get to play while watching your favorite band, One Direction. Find what is different in each of the pictures as you progress through the levels.
One Direction Edition
Do you love your One Direction and feel that you are the biggest fan that there is? With this quiz, you can prove that to the world. Hundreds of questions and numerous quizzes help you to show how much you know. Climb the leader boards and become the number one fan.
Date One Direction
Many fans have dreamt of dating the boys of One Direction for a long time, and this game makes that dream something that you can see. Date them and try to make them interested in you while you progress through the game and have a lot of fun. Choose one and see where things take you.
The Voice: On Stage
With real Auto-Tune being used, you will be able to sing today's hit songs and have a lot more fun with it. This is one of the only games that makes that possible, which is why any fan of bands like One Direction as well as these types of games should pick it up right away to see just how great it is.
Dance Central 3
Dance Central 3 is the place to go for the best of what is new. When you want to dance to hits like One Direction's What Makes Your Beautiful, you can do that with this game. Follow the steps and move your body to try to get the highest score that is possible.
Kara Fun
Kara Fun is a great game for any karaoke fan. With songs from the newest and the best artists out there, you will be able to have fun while singing at your best. Choose from today's biggest artists, like One Direction, and see just how well you really know their songs through karaoke.
Stardoll: Dress Up Harry Styles 2
Harry Styles is a hugely popular artist with the band One Direction. If you are a fan, you are going to want to take your interest further. By playing this Stardoll game, that is very possible. Create new outfits for him and see how you can make him look even better.
Puzzle Dash:  One Direction Edition
One Direction fans have a new game to play that is just for them. Any of you with an interest in puzzles will enjoy this new Puzzle Dash game that is just for you, the 1D fans. Put together as many One Direction puzzles that you can to see all of the possible images.
You can also check out our list of Pop Star Games to enjoy fun time with your favorite celebrities.