Welcome!
Sims 4 Preview Released
Electronic Arts recently released a 20 minute video showcasing the upcoming Sims 4, scheduled to be released on September 2nd. And based on the video, it appears that EA is planning to roll out a system similar to the Battlefield Premium service, which allows gamers to access new content early for a fee.
Joining Sims 4 Premium will allow users to obtain new packs early, along with exclusive items. The first offer, displayed in the 20-minute preview video, features extensions for a costume party, camping and New Year. EA hasn't provided any further information on this new service, nor explained how much content will be exclusive to premium members. For long-time Sims players, this change could be frustrating: an excessive amount of expansion packs and DLCs proves expensive and annoying for avid participants in a game.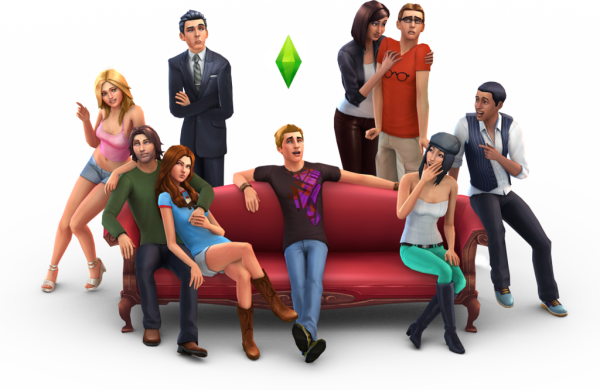 Disney Infinity Adding New Play Set
On August 1st, Marvel is releasing The Guardians of the Galaxy movie, and Disney Infinity is adding five of the most popular characters to its launch of Disney Infinity: Marvel Super Heroes, slated for September with the release of Disney Infinity 2.0.
Characters will include Groot, Gamora, Drax, Rocket Raccoon and Star-Lord, as well as support for two crossover characters: Iron Man and Nova. When playing in Toy Box mode, you'll have access to new pieces, including Space Armor, a Marvel Team-Up that allows you to fight with Yondu, a Groot's Roots theme, an add-on that lets you change the Toy Box's sky, and the ability to transform the Toy Box into Star-Lord's base. Along with the new figurines, Disney is also releasing the new structured Toy Box Game Attack on Asgard, where Loki lets an army of Frost Giants into Odin's Palace.
Disney will also be releasing Stitch, Tinkerbell, Maleficent and Merida with Disney Infinity 2.0 this fall.
Smeet Summer Sale Happening Now!
This is one opportunity you don't want to miss: Smeet is having a Summer Sale event! It started on July 18th and will run until August 3rd. Items and rooms on sale will change throughout the duration. This coming weekend, starting on the 25th, you'll be able to buy items from the Home Design shops at a huge discount, and between the 1st and 3rd of August, you can get deep discounts on items in the Apparel Shops.
Let us know what you plan to snag in the comments below!
IMVU Updates
IMVU recently released a new feature dubbed the Avatar Card Enhancement. Only available to members who have been active for the last year and logged in within the last week, it allows you to change the background of your profile cards as well as note how long you've been playing/participating in IMVU. Wallpaper colors are based on how many years you've been involved: 4-year-old active accounts have a different background than 1-year-old active accounts, and it changes between your website profile and your client profile.
Of course, you don't have to participate: if you'd prefer not to have your length-of-time-playing displayed, you can go to Account Settings and turn off "display tenure" or the colored wallpaper for your Avatar.
New Dance Central Game
On September 2nd you'll be able to download Dance Central Spotlight, the latest offering in the franchise created by Harmonix. The digital copy is exclusive to Xbox One, and features 10 new tracks, including: I Wish (Cher Lloyd), Diamonds (Rihanna), #thatPOWER (will.i.am), and more. You can add up to 50 different hits to your soundtrack, and Harmonix plans to add to the list of available music as the game grows. You can also carry over content you've already purchased on older versions of Dance Central.
There's no solid word on all of the tracks available on the release date, but Harmonix has confirmed that Summertime Sadness (Lana Del Rey), I Love It (Icona Pop), Love Shack (The B-52's), Safe and Sound (Capital Cities), and Next to Me (Emeli Sande) will be available.
Are you excited? We are!
New Oven in WoozWorld!
Ready to start cooking up a storm? WoozWorld recently released a brand new Gourmet Chef's Oven that allows you to make mouthwatering desserts, including cupcakes, frosting, marshmallows, and more! Grow your own ingredients or buy them from the store and see what you can come up with! And if you make enough food, you may be eligible to become Chef of the Week.
But that's not all. The base ingredient you choose for each treat will give any Woozen who eats it a unique power. Chocolate speeds a person up, jelly changes skin color, and caramel and marshmallows cause Woozens to grow or shrink. Work to unlock different recipes and have fun!
A few of your favorite virtual worlds have been super busy with updates and new events this month. ourWorld offered a new box, IMVU went crazy with new features, Smeet rolled out a new room for your 3D Home, and Dance Central is wrapping up its first challenge of 2014. If you've purchased any of […]