Valve and Virtual Reality
As of Monday, it's official: Valve Software, best known for their online gaming marketplace, is officially taking their business to the next level, developing their own virtual reality system: SteamVR.
The company plans to conduct the first demonstration of their system at the upcoming Game Developers Conference in San Francisco, CA on March 2nd. This initial demonstration is largely geared towards content creators, acting as a way for Steam to introduce the product and encourage developers to begin making games for it.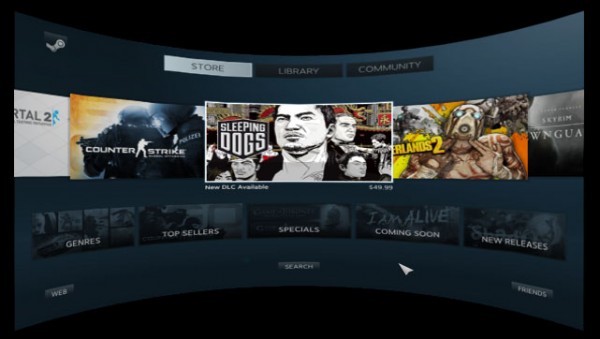 Many have long speculated that Valve would be heading in this direction, but the company has been quite quiet about the whole situation until now. About a year ago, Valve added support for Oculus' upcoming headset to Steam, and they let on that they were working on a VR prototype way back in 2013. However, silence reigned until this week, although they have been adding VR compatibility to several games in their back catalogue for some time now.
Valve will also be demonstrating their newest Steam Controller as well as several other devices. Stay tuned for updates after the conference!
Oculus is Having a Contest!
From April 13th to May 11th, Oculus VR will be running a contest for aspiring game and app developers. Participants will have to create something for the Oculus-powered Samsung Gear VR Innovator Edition (the upcoming virtual reality headset that uses Samsung's Galaxy Note 4) for the chance to win a cash prize of at least $200,000! First place, or the voted-on platinum game, will rake in the top price, while the top rated platinum app can earn you a cool $100,000. And the prizes don't stop there – there are plenty of other ranks amongst both categories, with the lowest prize amount being $10,000, for an overall total contest pool of $1 million! You can work on your own or as a part of a team, but teams will split the cash prize.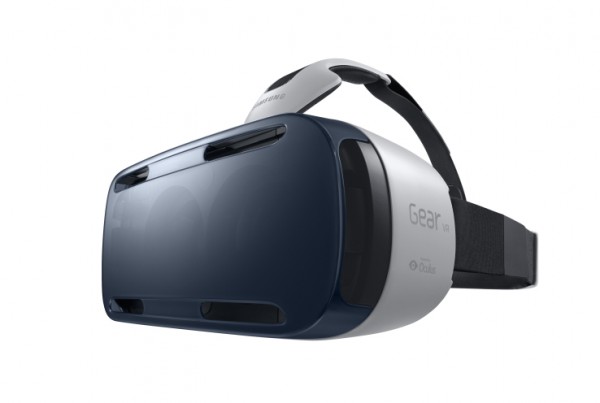 In order to participate, you'll have to send in a pitch by April 20th, screenshots of your game or app by April 27, and a video of the game or app by May 4th. Final submissions of the finished build are due on May 11th, with winners expected to be announced around June 4th. And please note the "around" here – Oculus hasn't provided a solid date.
Smeet Events
Head on over to Smeet this week and help fight back against the influx of wasps! They've built a massive, scary nest over in Kingston Club, and they need your help to eradicate them. Just head on over to the Game Task section of the shop and get your hands on the Smokinator 2000 and the Beekeeper's outfit before you get to work. When you complete the task, you get rewarded with your very own wasp outfit!
Smeet is also having one heck of a furniture sale for the next day or two. This is basically a clearance event – you can get killer pieces for amazingly cheap prices, but once the sale is over the pieces will never be for sale again! The sales change every day, so make sure you check out the Home Design Shop regularly!
Lady Popular
Coinciding with the real-world fashion weeks, Lady Popular is in the midst of a four-week long fashion event, where they visit a new fashion capital each week: New York, London, Milan and Paris!
This week they're in Milan, where you can get two special outfits and add a new nose to your avatar! Hang out in the city and collect cameras and photos to use during your stay! Just in case Milan will be your first stop on the Fashion Week adventure, sometimes the face parts offered at each event don't exactly mesh well with existing features, so make sure you collect all available features just to be on the safe side.
And next week, Lady Popular is headed to its final destination: Paris!
WoozWorld
Guys, Woozworld has a problem: JennyWooz has found herself in a deep sleep!
Of course, there's plenty of speculation as to how this tragedy happened, but Jay, Max, Mya and Zack are over in Once Upon a Wooz, trying to wake her up again! Right now, you can pick one of the members to support and then complete Objectivz to help them out!
In other news, Woozworld is offering massive discounts on wearables this weekend and members can vote on their favorite pieces until then in hopes of winning 5,000 gold and seeing their pick on the discount aisle! The pieces with the top five votes will win so head on over to Woozworld to vote!