Here is a list of virtual worlds and games that features Valentine's Day.
IMVU
Some Valentine's games have you shooting hearts or chasing after the girl, but IMVU does it differently. You can really get into the Valentine's Day spirit when you are dressed in adorable, festive clothes and exploring some spectacular rooms.
Habbo Hotel
Habbo Hotel is one of the great, unexpected Valentine's games for girls because it lets you travel and have fun. Do you have nowhere to go on Valentine's Day? Go virtual and explore the world with Habbo Hotel!
WoozWorld
Creativity is vital in WoozWorld. Use your imagination to create your own content and decorate your space so that it is perfect for you. If you are looking for Valentine's games, then use the creation feature to create something perfect for Valentine's Day so that you can get in the spirit for it.
Second life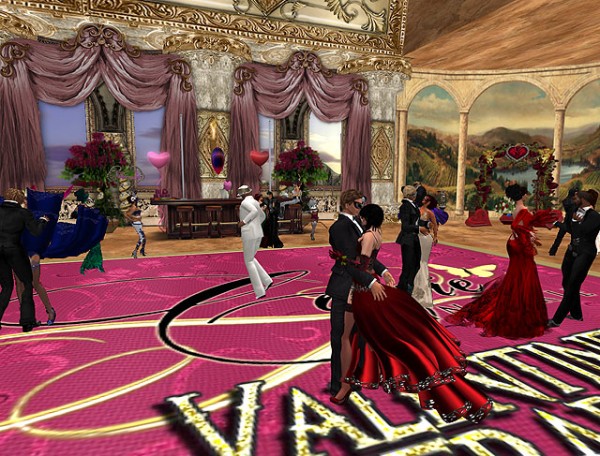 Second Life gives you the chance to enjoy life virtually, and in a much better way than what reality will allow. Decorate your home, customize your character, explore, shop, and make friends in this massive game! Do not forget to find your own virtual Valentine when Valentine's Day rolls around!
Our World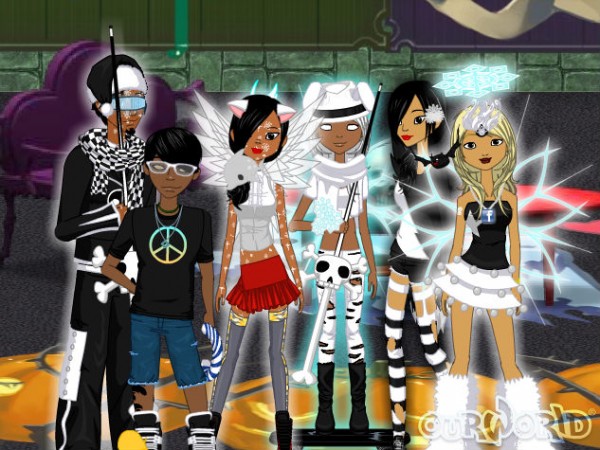 Take a moment and show the world who you really are as you customize your very own avatar, play mini-games, meet new people from all over the world or even just explore new places. You can challenge yourself with unique missions.
Audition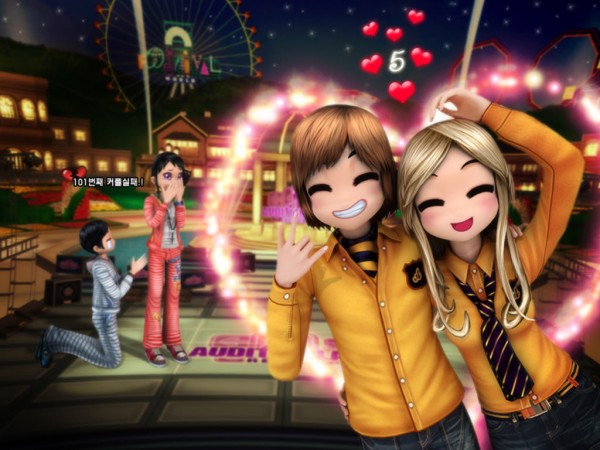 To be successful, you need to know the right moves to make. In Audition, those moves are your dance moves. By hitting the arrow keys just in time, you will be able to score big and do very well. This is one of the better Valentine's games for girls who like to dance and want to get some fun in before dancing on a date.
Smeet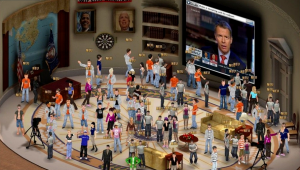 You no longer have to leave the house to hang out with your friends. Smeet will let you meet new people or just hang out with your friends in a virtual setting. You will be able to customize your avatar and your own hangout and even join the community.
Crazy Valentine Look Book
Give Rosy a fashionable for one of the most important days of the year. Choose from a variety of shoes, dresses, skirts, jewelry, and accessories. Play over and over again to give Rosy different looks every time. Become a personal stylist and pick out the best looks.
Valentine Cake
Nothing suits Valentine's Day better than sweets, especially cake. Decorate the perfect Valentine's cake in this fun cake decorating game. Put your favorite toppings, frosting and decorations and make it extra special for a special day.  For Valentine's games for girls, this game is super sweet!
Romantic Valentines Kiss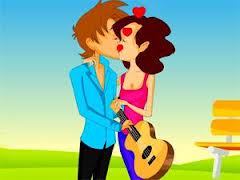 The most romantic day of the year is the best day for kissing. Make the couples in park all kiss each to fill the kissing meter. Try not to make any of the rose fall down or you will lose a life. Play this game to spread the love between these passionate couples.
Valentine Room
Decorate your room with lots of hearts, bows, ribbons and other things that remind you of love. Create a romantic room with your choice of decorations. Use your interior designing skills to make this room look perfect for Valentine's Day. It will be fun to make a love themed room for this special day.
Funny Valentine Card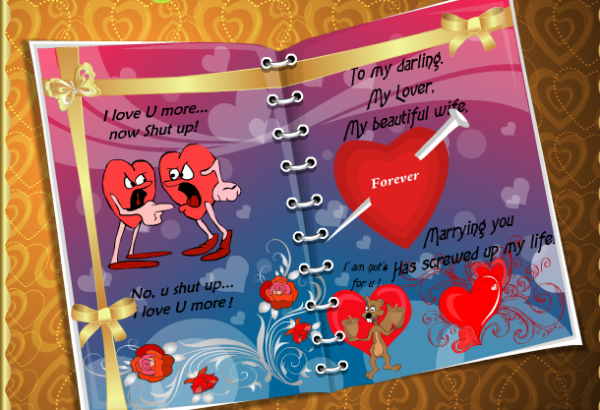 Design a funny card that will get some laughs. Make your card both romantic and funny all while making it look cool. There are endless ideas to try out in this game. Make a bunch of different funny cards for endless fun. There's nothing wrong with adding a little funny to this romantic day.
Valentine Hearts
A spot the difference game with a challenging twist. You will have to find the difference between two hearts as quickly as possible. You get more points for each one that you guess right. Try not to get any wrong or you will have points taken from your score.
Valentine Balloons
Love is in the air and so are lots of balloons in this game. Shoot the balloons with your arrow to stop them from escaping. Catch the balloons as they float slowly in the air. Sharpen your aim with cupid's arrow and catch as many balloons as possible. A fun idea for Valentines games.
My Secret Valentine
It can be hard to confess your feelings to someone you care about. But you can work up the courage to do so in this fun yet challenging game. Give your love interest a heartfelt confession by aiming your valentine at your crush's desk. Aim to get the note in for success.
Queen of Hearts Quest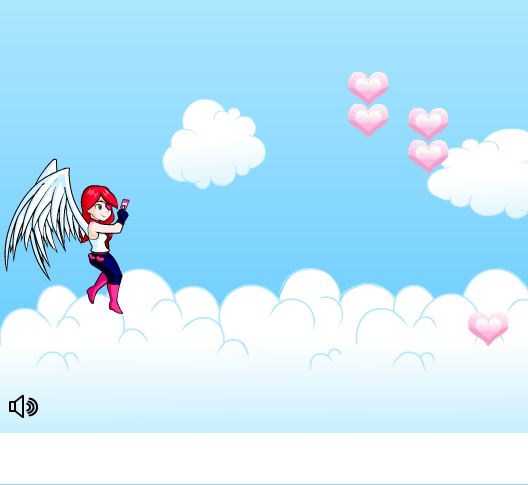 Test your aim and shoot all of the hearts that float by. The Queen of Hearts has quite a few admirers and many hearts come her way. Shoot all of the different hearts that float by her home in the sky. Get as many as possible in each wave to win the game.
Date on Moon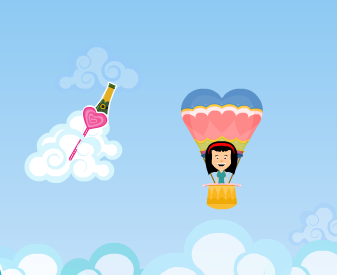 If going to a nice restaurant is your dream date, how about a date on the moon? Go on a space themed adventure and find love in outer space on the very symbol of romance, the moon. Forget about gazing at in the night sky. Now you can be on the moon itself.
Need a list of fun entertainment for the next holidays? Then here's more Holiday Games for you.