Here is a list of games which features Taylor Swift.
Kanye vs Taylor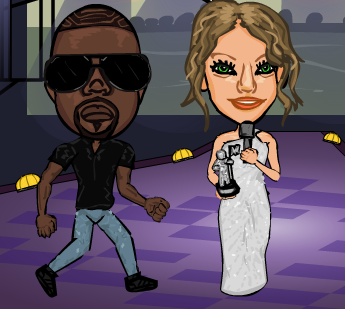 This game covers the infamous incident in which Kanye West decided to storm the stage while Taylor Swift accepted an award. A parody of that incident, you will pit both against each other in a humorous fashion. Pick a side and make sure your favorite celeb reigns victorious.
Country Musician Taylor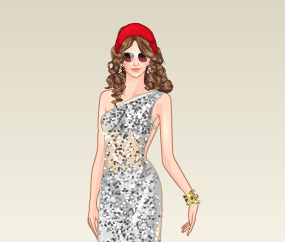 Dress up one of the fashion "it girls" of the industry in this fun game. Choose from different fashions and combine them to make a look that is red carpet ready, perfect for a photo shoot, or stage ready attire. Try out different combinations until you can decide on the perfect look for the pop princess.
Steal Celebrity Style
Celebrities are known to have some of the best fashion sense out there. Sometimes, it's hard to choose which one you like the best. In this game, you can take a bit of them all and create a new type of fashion. Choose fashion pieces from big celebrity's closets to create unique looks you won't see anywhere else.
Coffee Shop Rocks
Dress up a coffee shop singer to make her look her best for her fans. Mix and match different pieces until you create the perfect outfit. There are a lot of different clothes to choose from. You can try out different looks until you decide on one that looks the best.
Taylor Dressup
Taylor Swift has one of the best fashion senses in all of Hollywood. Now, you can be her personal stylist and pick out a bunch of different looks in endless fun. Dress her up in the different combinations that you can think of and make her as fabulous as ever.
She Sings of Sunshine
Summer is the best time to bring out all the greatest fashions. The warm weather allows for more freedom in your choices. In this game, pick from a variety of fun, sunny fashions and create different looks. It will provide you with hours of fun playing around with clothing and accessories.
Singer Fashion
While singing is all about the music, fashion is just as important too. You have to look great for those award ceremonies and concerts. Here, you can play personal stylist to a singer and pick out the best outfits for various events. There are lots of different combinations to try to create an endless amount of fabulous looks.
Romantic Guitar Girl Dress Up Game
Playing guitar and singing in concerts is definitely lots of fun. Why not look fashionable whiel doing it? Pick out the best fashions and put together stylish outfits. You have a variety of different pieces to choose from to create the best outfit. It is lots of fun for music and fashion lovers alike.
Devoted Guitar Girl
Putting on a good concert is just as important as looking good while doing it. Pick out stage ready attire in this fun dress up game. Make the best looking outfits for the stage by picking from different fashions and combining them to make unique, dazzling outfits.
Swift Slap
If you don't care for Taylor Swift, here's the perfect chance to take out your dislike. In this game, you can slap a cartoon, video game version of Taylor Swift as many times as you want. It's the second best thing to doing it in real life, which is something you shouldn't do anyway!
Taylor Make Up
Make your favorite pop singer look her best in this fun dress up game. It is up to you to make sure that she has the best make up and clothes. Play the part of stylist and choose from the different options to make the pop starlet ready for the red carpet or any other event.
Cha Cha Dancer
Fashion is lots of fun. Dancers love to dance and look great at the same time! Make this dancer look awesome by dressing her up. Pick from the many different clothing pieces in the game and combine them to make amazing looks. You can dress her up as many time as you want and try out different outfits.
Pop Singer Dressup
Pop singers have some of the most awesome clothes. In this game, you can get the chance to play around in a pop singer's wardrobe. You have the choice of many different fashions to make the perfect outfits. Click through the different clothes until you finally find one that looks the best.
Diva Dress Up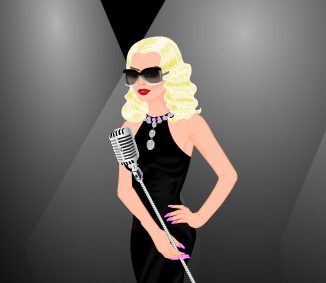 When performing on stage, you have to look you absolute best. Help this singer pick the perfect outfit for her concert. Choose from a variety of stage ready pieces and put together the best outfit. If you love fashion and music, then you will definitely love this dress up game.
Cute Singer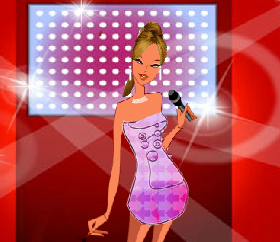 Make this singer look extra cute by dressing her up in fashionable outfits. You can put together different outfits with a variety of clothing available in the game. It will be lots of fun to become a stylist and pick from the different types of fashions that are available.
You can also check out our list of Pop Star Games to enjoy fun time with your favorite celebrities.