Please enter the url to a YouTube video.
 70 Free Flow
You can get up to 70 flow once a day. 1. Type in test-mode 42 and hit enter. (Something like, "It's full of stars" should come up.) 2. Type in cryptobiologist and hit enter. You'll get 5 flow the first time you use it. The second time you'll get 8 flow then 11 flow and so on… If you miss a day then the counter will go down! The max amount of flow you can gain by using this cheat is 70 flow!  The max amount of flow will reset back to 5 after a certain number of days.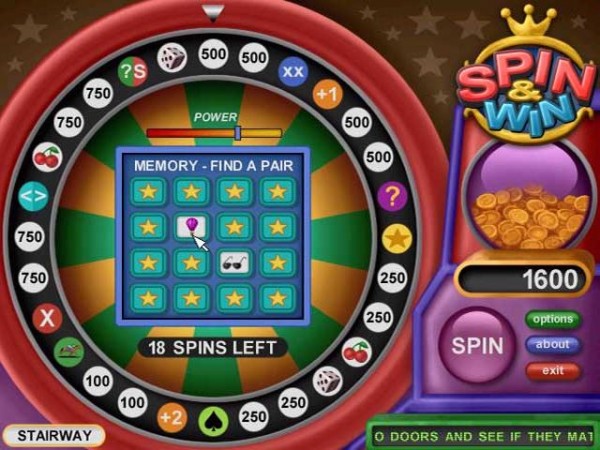 Free Flow: Spin the Prize Wheel
Spin the prize wheel at least 100 times a day to get flow.
Play games to get flow and coins.
Please enter the url to a YouTube video.
 Free Flow: Matching Game: Fishdom
Go and play the Matching Game: Fishdom.
Make 2 matches.
Click on the Menu (Pause) and wait for few minutes 2-3 minutes.
Resume the game, then make 2 other matches.
Your flow will go up automatically. Example: You have 6 flows, after you resumed the game and made 2 matches, your flow will turn up to 7 faster!
Please enter the url to a YouTube video.
 Free Flow: Skeleton Key Dungeon (For Residents Only)
First buy a flow shovel.
Next go to "nevermore".
Then go into "skeleton key dungeon".
Finally go into the little left corner and dig.
Now you have a lot of flow.
Please enter the url to a YouTube video.
Free Flow: Mr. Runner
The game is called Mr. Runner, you can find it in the 'Action' Section of games. It should be the first game under 'action'. You can gain flow from this game easily in only a few easy steps.
Wear all of your items that will give you flow boost, and if possible, get into a group with a person that is a Zoe's Club member as that will give you an extra 100% boost.
Go to Mr. Runner wearing all of your flow gear.
Once you start to play, you will see this screen. Do not press anything but the 'run' button as this is the best level that will give you the most flow at once.
Now, you will see this, and all you have to press it the right arrow key to make you walk and run into the wall, which will make you die. Every time you die, you will gain flow.
This cheat is great if you are watching a movie, you can just put your Our World page in the corner and just hold down the button whilst watching the movie.
Please enter the url to a YouTube video.
Watch a Movie and Get 1 to 3 Free Gems
I think you need to have a Facebook necklace to do it but anyway there will be videos that say watch this video and you get 1 or 3 free gems.
Easy gems
Use the following trick get as many gems as desired for free. Open the "Friends" tab, then click the "Invite Friends" option. Enter another email address belonging to you. You will receive an Our World invitation. Click the "Go to Our World" link in the email to go to the home page, then click "Not a member" and join again. When you reach level 5 with your new avatar you will receive five gems. When you're new avatar reaches level 10, you will receive five more gems. Transfer them to your main account and repeat the process. wiypgeel
10 Gems
Enter F18A-1B4D-4336-6237 as a coupon code.
Facebook Gem Code (10 gems):
3F34-2BDB-EB9C-8CC1
Toolbar Gem Code (10 gems):
E692-1B6C-A3D3-DAEC
Monthly Gem Code (10 gems):
627B-D13A-744D-D0DD
Noob Gifting
To n00b gift, you must meet these conditions: Accounts that have purchased or earned 15 or more Gems from a single transaction/offer. OR Accounts that have reached level 25.
Please enter the url to a YouTube video.
How to Get the Secret Blue Cow Decal
View your friend's list and search for derrick.
Go to derrick's Condo. Click on him. He'll say,"Now let's visit Wonderland."
Ring the bell. Blue should come running.
Go back to Derrick's Condo.
He'll give you the Decal for finding him.
Please enter the url to a YouTube video.
How to get the Secret Laser Gun
Click on your throw items.
Buy some balloons for 5 gems.(If you don't have 5 gems then wait for a new gem code.)
Now, throw it at Doug Bot and watch him malfunction!.
Search your friend's list for Otto.
 Let's take a visit to his condo. Otto should be there.
 Otto give us a motherboard.
 This should be able to fix dougbot.
 You get the secret item now. Now shootdoug bot.
Please enter the url to a YouTube video.
Secret Throwable: Cupid's Bow
Go to your friend's list and search.
Go to his condo.
Buy Love Potion for 5 gems.
Throw the potion at Edwin and he'll say.
Now go to Collette's Condo.
Give Collette the letter. Watch the drama unfold.
Go back to Edwin's Condo.
Give Edwin the heartbreaking letter.
He'll reply with an emo response and give you Cupid's Bow.
Please enter the url to a YouTube video.
Big Head Glitch
Put on a Grow Potion.
Go to 'appearance'.
Click 'reset'.
Please enter the url to a YouTube video.
Do a Job in Your Clothes
Go to Flo's Diner or other places you can get a job.
Take the job and you will see that you're in your uniforms.
Go to appearance and change your hair color and voila! You're working with your clothes on.
Get Lots of Coins Without Loosing Your Stuff – For Residents Only!
Save your outfit (test it on a noob account first).
Sell one of the items your wearing.
Leave your profile till you see more coins.
Go back to your inventory and wear the cheat.
It's as easy as that. You don't wanna sell your rares though. It may not work on some items, but, you still get to wear your item. Also, residents only who can save an outfit. Then list one item that you're wearing (must be wearing saved outfit or it won't work. Once you've listed it, put on the same saved outfit and you'll still be able to wear your item even outside the marketplace.
Starlight Skate Lounge
Here's how you can go to the Starlight Skate Lounge.
Go to Starlight Skate.
Buy or put on ice skates. You can buy ice skates from a robot if you don't have any.
Now walk on the ice [located on the left] and keep walking left until you come to the lounge.
Sit and chill with friends or grab a cup of hot chocolate!
Please enter the url to a YouTube video.
The Raven Mart
Only open on Wednesdays and sells discount items.
Go to Nevermore.
Go to the Raven bird in the cage [located at the far left of the island.]
Click on the raven to enter the Raven Mart.
Please enter the url to a YouTube video.
Mr. Mole's Mystery Mart
Sells rare items and only open on Fridays.
Go to wonderland.
Go to the bird and click on it.
Mr. Mole's Mystery Mart will pop up. Click on it to enter the Mystery Mart.
Shop for rare items.
Please enter the url to a YouTube video.
Ears/Horns Glitch
Go to your invertory and go to the ears/horns section.
Put on a bunch of random ears/horns.
Voila! Don't you look pretty?
Note: Flow boost for your head can be stacked and you will earn lots of flow boost.
Please enter the url to a YouTube video.
How To Get Genie Dance Move
Go to Dance Planet.
Play any Level 3 Song.
Make the energy thing to the 4th icon and fill up that.
You won't get the move until you fill the energy thing up and this thing will pop up where it will show you what buttons to press and they time you and if you do it fast enough, you will get lots of points.
Note: It may be hard to get this move if your computer lags and freezes a lot. Don't worry if you lose. Just keep trying.
(Take note that Our World have made updates and changes over the years, so some of these are not accurate anymore. You may want to leave a comment below and share your cheats, glitch and trick codes to help your fellow Our Worlders. 🙂 )