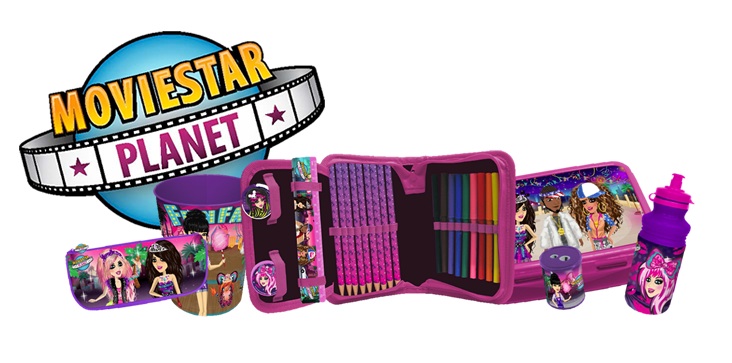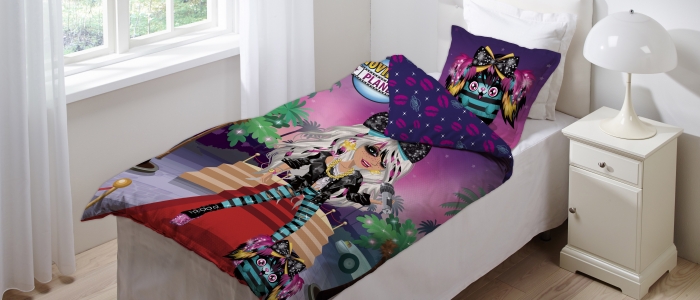 ---
Here is a list of the best birthday presents for true Movie Star Planet fans. You can buy most of the following Movie Star Planet merchandise online.
Make a wishlist – here we go.
---
Movie Star Planet Wall Murals
Create a custom MovieStarPlanet wallpaper for your bedroom using backgrounds and characters from the game! Once you've sized it and chosen your material, WallSauce prints it and sends it direct to your home. You can explore all options here. 
---
Movie Star Planet Game Guide
The ultimate guide to the coolest hangout on the web. Includes a beautiful poster and stickers, as well as everything you need to know about MovieStarPlanet. Features unique tips and tricks about the game, as well as detailed gameplay strategies. This is an essential handbook packed with tips and insights with dos and don'ts to creating your own virtual world within the MovieStarPlanet website. Take a look at the Guide here.
---
Movie Star Planet Magazine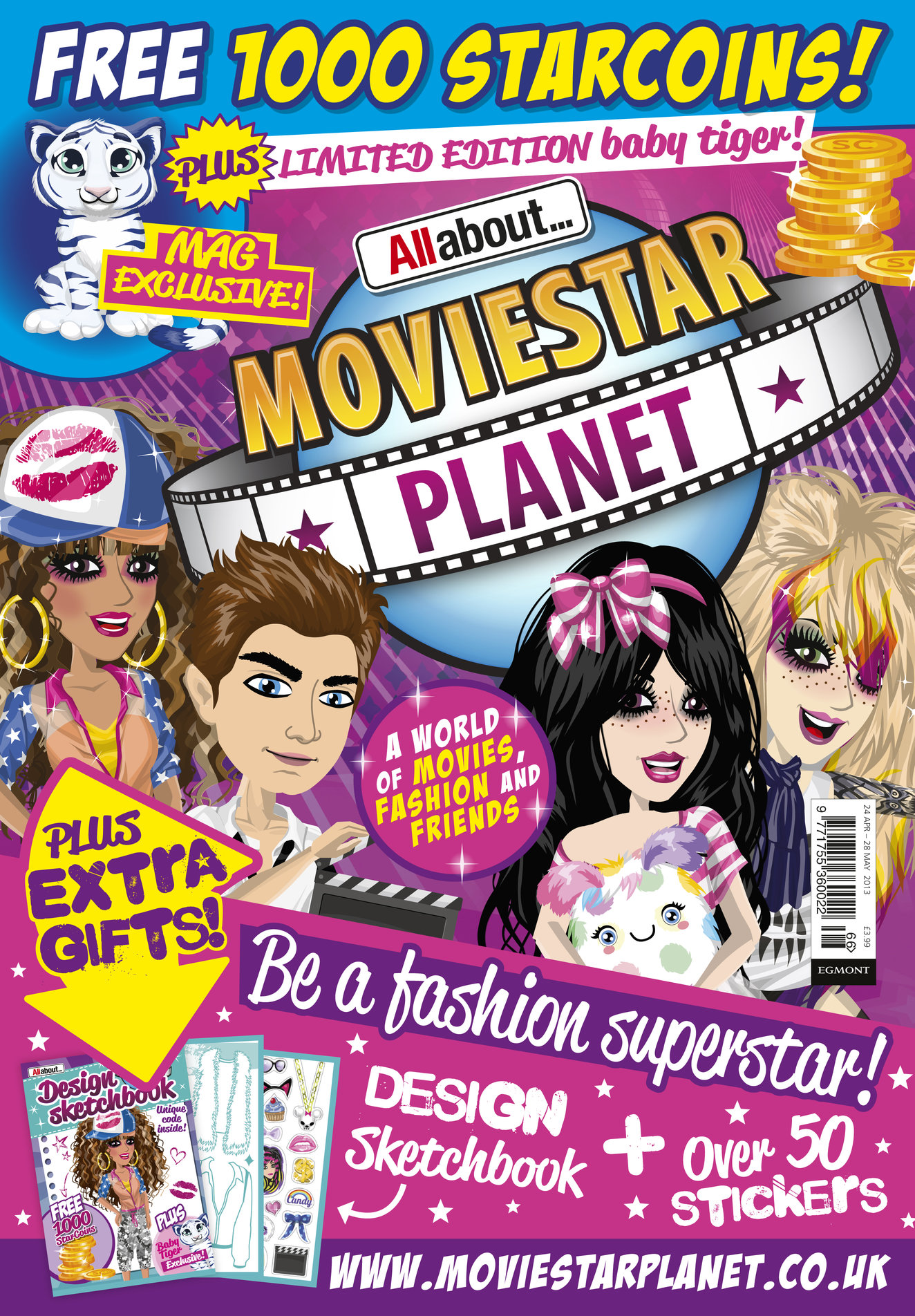 Please enter the url to a YouTube video.
This item is very hard to find! You might have been googling and scouting the web, asking everyone "Where can I buy Movie Star Planet magazine? Where can I subscribe for this magazine? How do I buy it?". Here is the answer you've been looking for.
The magazine is being published since September 2012, by Egmont Kids Media. It comes out every two months.
Here are the lucky countries, where the MovieStarPlanet magazine is sold at local grocery stores, corner shops and news stands: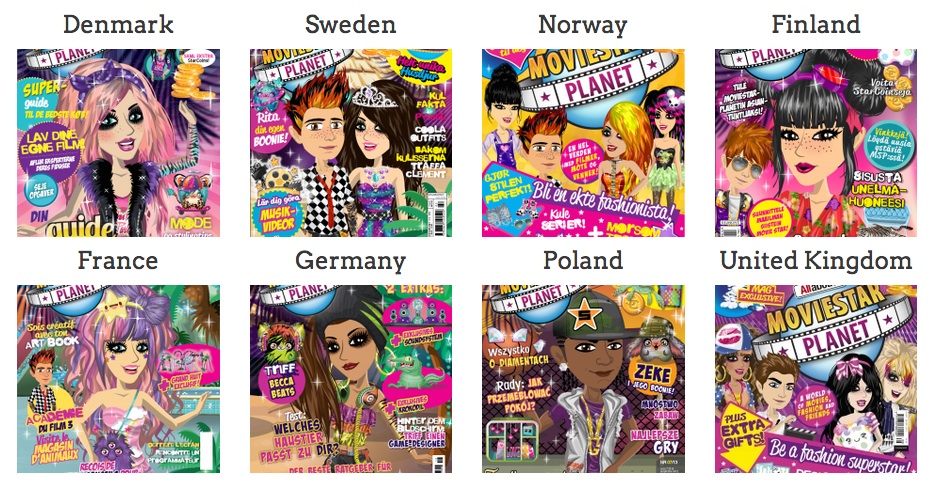 If you live in UK, you can go to: Asda, Co-Op, Martin McColls, Morrisons, One Stop, Spar, Sainsburys, Tesco, Waitrose, WHS Travel or WHS High Street and buy the magazine from there.

 If you live in Finland, you can search for retail locations on where to buy the MovieStarPlanet magazine.
 If you live in Sweden, you can purchase a subscription to a swedish MovieStarMagazine magazine here, or you can buy a single issue at your local newsstand.





If you live in Denmark, Norway, France, Germany or Poland, you can purchase the magazine at your local newsstand or you can find it here.
 If you live in United States, you will be sad to hear that there is no USA version of the magazine and it is not sold in the US.
---
One-time Special Edition of All About Magazine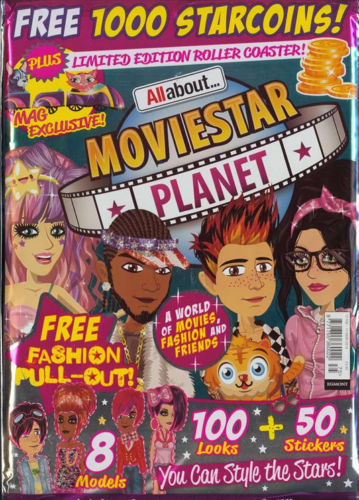 There was a one-time publication, by All About, called "All About … MovieStar Planet", published in February, 2014. You can get it on ebay, but very limited quantities are available – check for availability here.
---
Movie Star Planet Gift Card
You do not need to be a registered member of MSP, and you don't need to login. All you need to do, is go to moviestarplanet.com and click on Gift Certificate button, which looks like this:
After you pay, they will email you a printable MSP Gift Certificate in just a couple minutes. This is the only way to get a Movie Star Planet Gift Card.
---
 Movie Star Planet Clothing
You can buy these long sleeve tops at NameIt online store. Other colors are sometimes available.
There exist many European retailers that sell MSP apparel and merchandise like pens, backpacks, school supplies, etc, but we did not find any english shopping sites.

 If you live in Poland, you can shop here: Derform.pl
---
NOTE: We are looking to improve this page – if you discover some MSP gifts sold online, please leave a link in comments below. You can also leave an image of the merchandise, and we will make sure to find out where it's sold at!
If you like, let us know what products are on your wishlist 😉