---
Moshi Monsters Membership Cards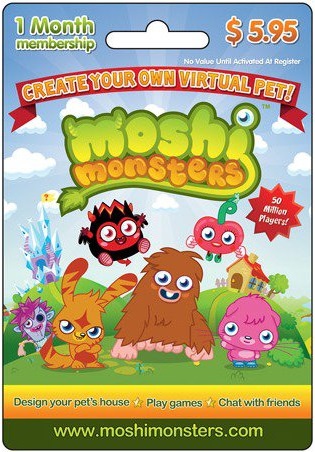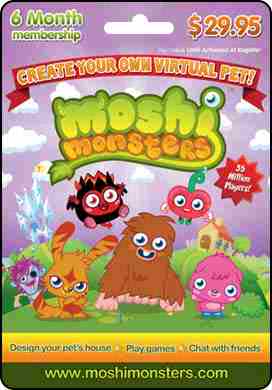 Moshi Monsters Game Time Cards is one of the easiest ways to pay for your monthly membership. It can also give you access to all membership only features and this is a great gift for Moshi fans.
Where to buy these cards? See the list of retailers below.
How to use the card? If you purchased a digital card from their online stores, the code will be delivered to you via email. For the physical cards, you can scratch the specified area to view the code. Then, login to Moshi Monsters website to enter and activate the code.
Got a secret code for an item or virtual currency 'Rox'? Claim it here.
And if you don't have a card, you can still purchase the membership from the Moshi Monsters website.
---
Moshi Monsters Magazines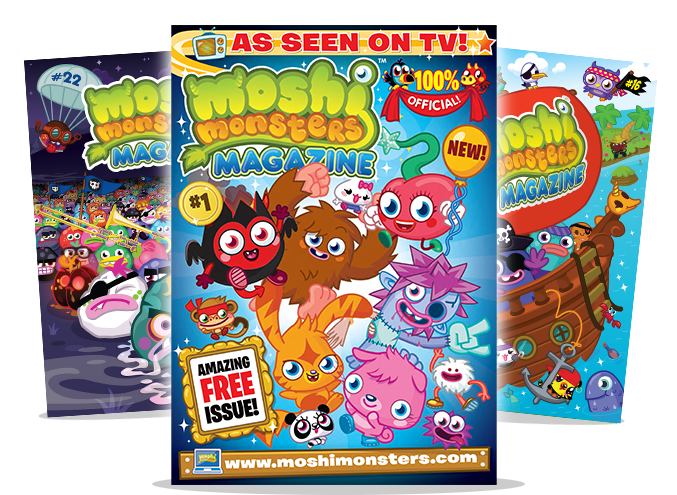 Want to know where to purchase or subscribe the Moshi Monsters magazine? See all the information we have gathered below.
Moshi Monsters Magazine is a monthly magazine released by Skyjack Publishing on February 17th, 2011.
It was offered for subscription via MoshiMag.com but later discontinued due to Royal Mail's increased postage prices. They also created an iOS interactive magazine called Digi Mag, as a subscription, but it was also removed from the iTunes store.
Don't be sad. There are still other options to buy the magazine.
It will remain at retail and can be found in selected retailers near you: Tesco, Morrisons, Co-OP, Sainsburys, WHSmith, SPAR, and ASDA.
It is also available for worldwide delivery via online subscriptions at Newsstand, Unique Magazines, and many more.
---
Moshi Monsters: The Official Guide
This Official Guide was released in June 2014. Loaded with tons of information about monsters, Moshlings, Monstro City exploration, and how to become a Super Moshi! This guide, however, is only available at this Turkish bookstore, Pandora.com.tr.
Don't worry, there are still other books to choose from. You can find various selections here.
---
Moshi Monsters Digital Products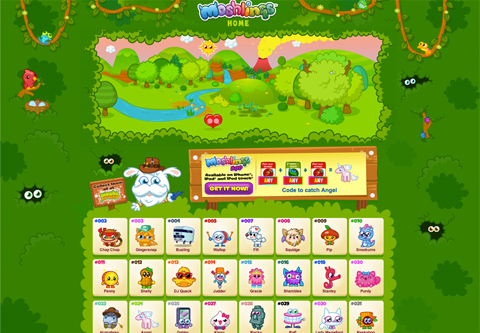 Yay! Moshi Monsters has invaded the mobile devices! Now, you can play with your monsters and moshlings anytime, anywhere. For more info, you can click on the images above or go to MindyCandy.com.
---
Moshi Monsters Clothing
 Have you been searching everywhere and can't seem to find any Moshi Monsters printed clothes? From tees, tutu costumes, swimwear, to pyjama wear, you can find it all online. Most of them are from UK online shops, like Amazon, Ebay, ShopStyle, Tesco, ASDA, and many more.
---
Moshi Monsters Toys and Games
What about Moshi Monsters toys? You will be amazed at what the local stores can offer you. Video games, plushies, mini figures, playsets, trading cards and more! Here are some places you can check out for a good selection of toys: ToyWiz.com and Walmart.
---
Moshi Monsters Luggage Set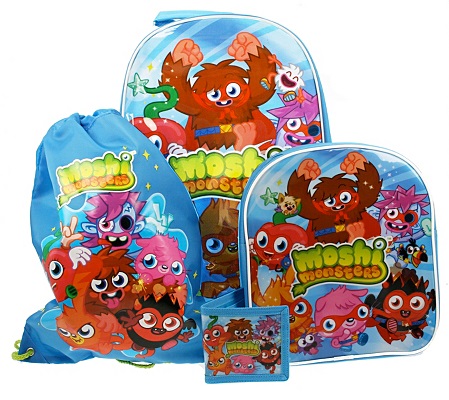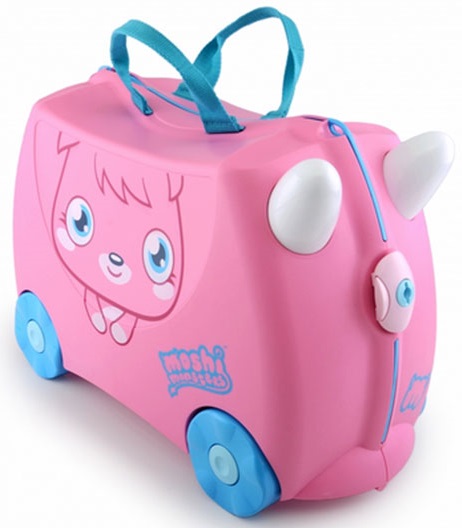 Backpacks, wallets, trainer bags, wheeled bags and trunks are some of the coolest Moshi Monsters you can own.
---
Moshi Monsters Bedroom and Bathroom Items
Ah, those wallpaper, lampshade, duvet covers, pillowcases, slippers, and towels, are some of the things you would love to use at home. Am I right or am I right? 🙂 You can purchase it from Amazon.
---
Moshi Monsters Gadgets and Accessories
How I lurrrve these gadgets! Wouldn't it be freakin' awesome to own one or maybe all of them? Haha.
---
Other Cool Items
You will be overwhelmed by all the Moshi Monsters merchandise sold at the stores if I'll list it all in here. But you will definitely find something you will like if you know where to look. The only sad part is that most of these can be found in UK stores only. Cool thing is, some online stores like Amazon, may offer worldwide shipping. And if you know any non-UK retailers for Moshi Monsters items, please feel free to share it with us.
Here are some of the things you can check out.  Happy shopping!
---
Moshi Monsters Merchandise Throughout the Years
Moshi Monsters is one of the popular virtual worlds that has offered numerous merchandise over the years. You may not find some of these items anymore but if you want to see the merchandise history, go to Moshi Monsters Wikia.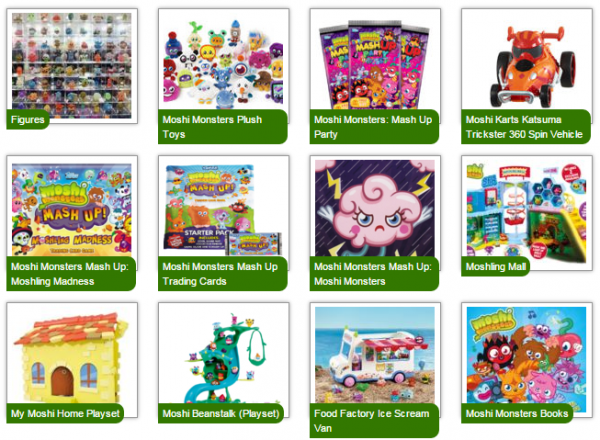 ---
Moshi Monsters Wallpapers
It all started online and we wouldn't have known our beloved monsters if it weren't for the help of our computers. We can't leave it empty and bare, right? How about some wallpapers? Like it? It's FREE.
---
NOTE: We are looking to improve this page – if you discover some Moshi Monsters gifts sold online, please leave a link in comments below. You can also leave an image of the merchandise, and we will make sure to find out where it's sold at!
If you like, let us know what products are on your wishlist