Here is a list of games that features Miley Cyrus.
Miley Cyrus Dress Up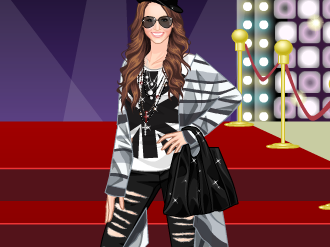 If you're a fan of Miley Cyrus, then you will love this game. Dress up in your favorite Miley style fashions. Choose from a variety of hairstyles, accessories, tops, bottoms, dresses, and shoes! It will be just like you are in her closest. Dress up your avatar as many times as you want for lots of fashion fun.
Hannas Beach Holiday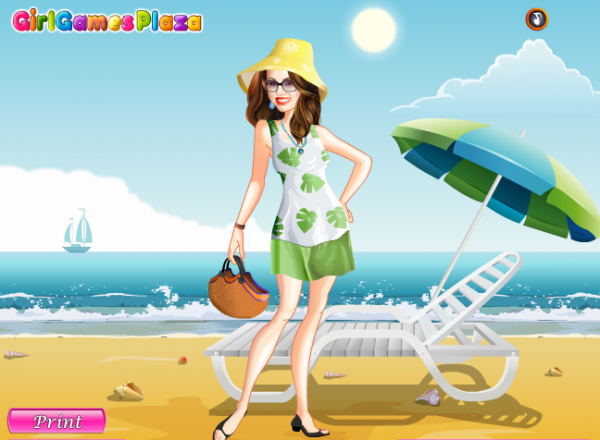 It's the summertime and the perfect time for beach fashion. Pick from a variety of summery outfits like dresses, shorts, and sandals. Best of all, you can dress up your character in fashions inspired by the hit television show, Hannah Montana. Go out on a perfect beach holiday in the hottest outfit.
Miley Cyrus Ttrue Love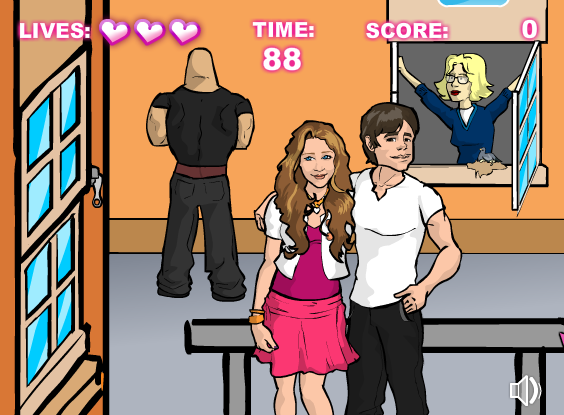 Help Miley get closer to her crush in this steamy, romance dating game. She is looking for the perfect opportunity to steal a kiss from the object of her affection. It is up to you to help her accomplish this goal. Make sure you don't get caught to complete the perfect date.
Coloring Hannah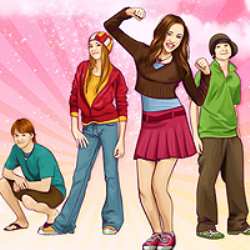 If coloring and painting is your thing, then you will definitely enjoy this game. Color in the blank pictures of Hannah and her friends. You can choose regular colors or choose wild and crazy colors. The game is easy to play and is suitable for all ages. You can have hours of coloring fun.
Miley Cyrus In Concert
Miley has a concert coming up and she needs the perfect outfit. It is up to you to choose the best outfit for her to wear on stage. You can pick from a variety of different accessories, tops, bottoms, and shoes. Try out different combinations to see which one works the best.
Miley Cirus Make up
Looking great on the red carpet is important for a mega star like Miley Cyrus. In this game, you have the responsibility of picking the perfect outfit for the pop star. Make sure that she has the perfect make up, clothes, accessories and shoes. Coordinate the entire outfit to create a red carpet ready look.
Miley Cyrus Cover Girl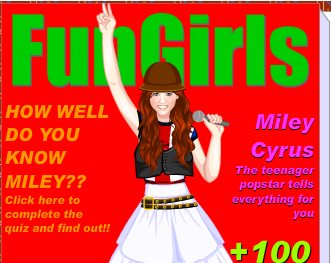 Choose Miley's next look for her magazine cover shoot in this dress up game. You can play the role of fashion designer and stylist. Choose from different types of clothes such as skirts, pants, shoes, blouses, and of course, accessories. Combine them to form the perfect cover girl look.
Miley Cyrus Celebrity Makeover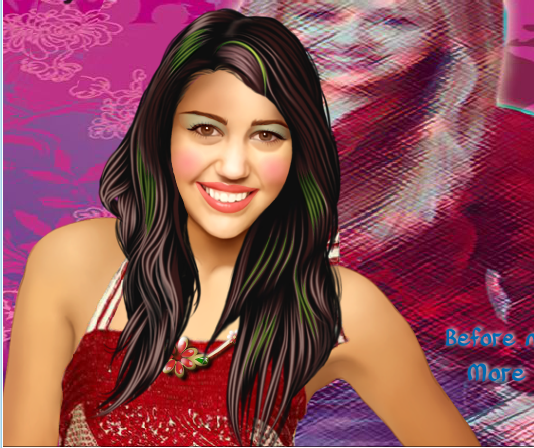 Play the role of a big celebrity stylist in this dress up game. You are in charge of giving Miley a complete makeover. Pick out the perfect outfit for her by coordinating her accessories and clothes. You can pick from a variety of different pieces and try out different combinations to make a flawless look.
The Miley Cyrus Quiz
Are you a fan of Miley Cyrus? How about the biggest fan that ever was? Test your knowledge in The Miley Cyrus Quiz to see just how much you know. Answer correctly and see how well you score against other fans on the leader boards by submitting your score after you finish.
Pimp My Jeans
Give your style a boost by designing your own jeans. Choose between Miley Cyrus and Justin Bieber then turn a basic pair of jeans into something extraordinary. With a creative imagination and everything available to you, you will be able to do something amazing to those pants that everyone will love.
Miley Cyrus Dress up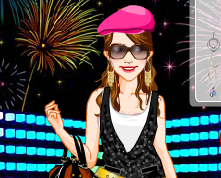 Miley Cyrus is in need of some assistance. In this game, you are going to help her go through her many clothes and find an option that is attractive and fun. Create an outfit that you love, recreate it as many times as you would like to, and enjoy yourself with everything that is available.
Zac Efron Dress up
Zac Efron is trying to impress Miley Cyrus for the evening, but to do so, he is going to need the right outfit. In this game, you are going to help make that possible. Choose clothes from the many options available and create an attractive outfit that you are sure will impress Miley.
Miley Cyrus Makeover Game
Miley Cyrus wants to try out a new look, and you are going to help her to do it! With the many hairstyles, types of make up, and other options available to you, creating something new and unique is going to be easy. You will be able to have fun while giving this star a new look.
Miley  Cyrus Doll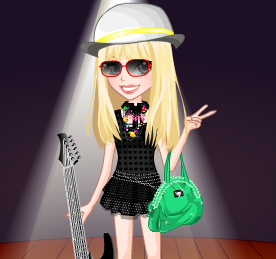 This cute doll version of Miley Cyrus is in need of some clothes and a new look! Help her to have those by creating a wonderful new outfit that is sure to look fantastic. Put everything together and replay as many times as you want to have an outfit that you are going to like.
Miley Cyrus Dressup Game
Before she can go out on the town, Miley Cyrus has to look good. Give her a stylish make over with the hairstyles, accessories, and clothing items available. There are plenty so you do have the opportunity to create something beautiful, unique, and interesting, giving Miley the style that she needs to go out.
You can also check out our list of Pop Star Games to enjoy fun time with your favorite celebrities.