Here is a list of games that features Justin Bieber.
Cute Justin Dress Up
Fans of Justin Bieber will adore this cute game in which you can dress him up in various outfits. Pick out the perfect look for your idol by choosing from a variety of trendy shirts, jeans, and accessories. The clothes are all fit Justin's fashion sense, so it will be like you're having a look into his closet.
Justin Bieber Vs Zombies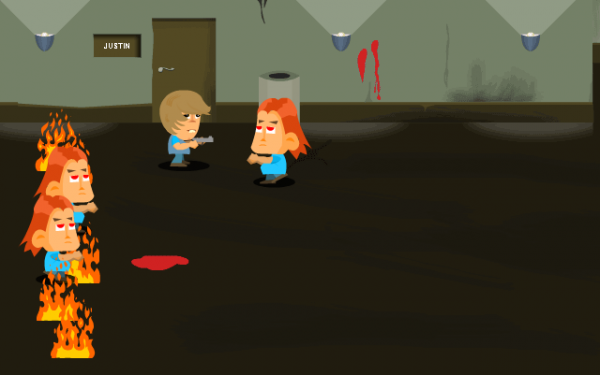 If you thought Justin Bieber fans were scary, wait until you see this game. His fans have all turned to zombies and you must help him eliminate them all before they take over the world. Play as the pop sensation and fight against the rabid horde of zombie fans. Make sure that you don't allow them to overpower you.
Justin Bieber Brawl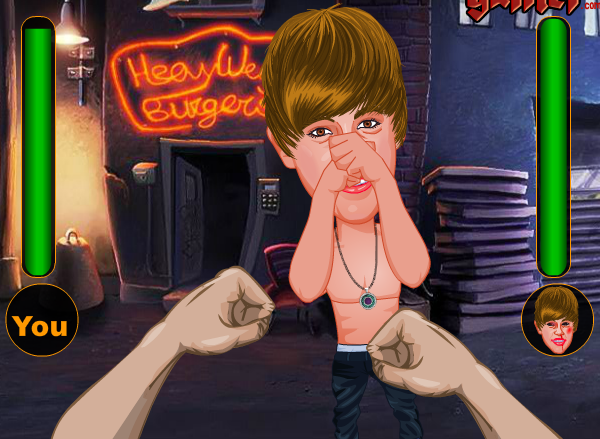 Can't stand Bieber's music and think he's annoying? Well here's your chance to take out your frustration. In this game, you fight against him in a bloody, no holds barred brawl. Use the mouse to control your punches and pound into the face of your nemesis. It's all just a game so it's fine.
Bieber Skiing
Fans of skiing and Justine Bieber will greatly enjoy this game. Dress up your favorite idol for a skiing trip. Make sure he'll be toasty and warm for the cold and snowy skiing trail. You can make him both safe and fashionable for a day out in the ski track. And of course, you can dress him up as many times as you want.
New Years Knockout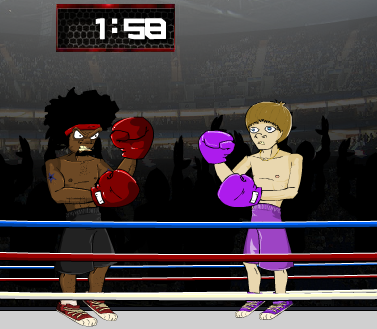 In this exciting and action packed game, you can fight some of the biggest celebrities out there today, including Justin Bieber. Pick a celeb to be paired off against and use your best fighting moves to win the battle. If you have contempt for a particular star, you can take it all out on here in a safe manner.
Funny Justin Dress Up Game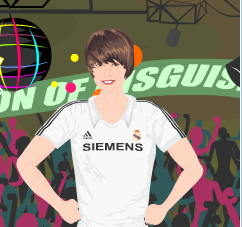 Dress up popular teen idol Justin Bieber in all of the latest fashions in this fun game. You can act as his stylist and coordinate all of his outfits to make him ready for the red carpet, the stage, or for a photo shoot. You have a wide variety of pieces to choose from to make the best look.
Bieber Fever Quiz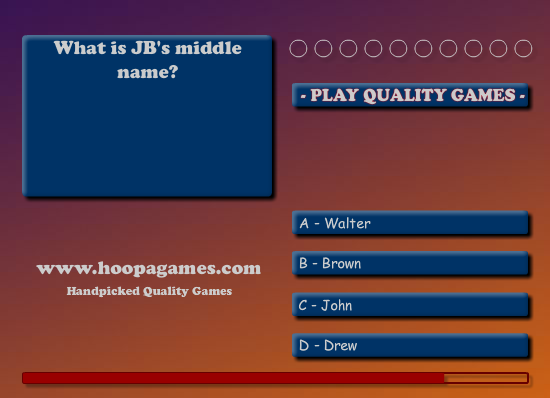 Big Bieber fans will be able to test their knowledge in this trivia game. Answer questions about your favorite idol. Some are easy and some are challenging. Try your best to get the highest score, then post the results on the leaderboard to see who is the most knowledgeable.
Star Magz
Before he can be shot for the photo shoot, Justin Bieber needs help getting his style and look together. To help him, you have to style him. This is going to be tons of fun and it will help you to get Justin ready for having his picture taken. Just make sure that he is ready and looks good!
Perfect Match Fit
This matching game is going to give you the chance to work your brain while enjoying the various images. There is plenty to enjoy for the eyes as well as the mind, and you do not have to keep this to yourself. Whenever you want to, share your score and tell the world how good you are.
Bieber Bottle Bash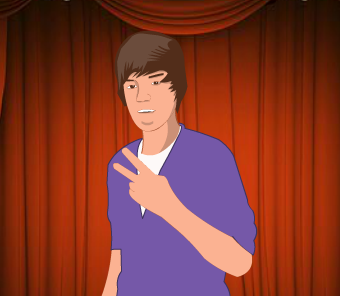 Oh, no! There is a problem with the radio stations! Justin Bieber! To fix this problem, throw water bottles at Justin so that he will stop playing his music. This will give us cleaner, more enjoyable airwaves that you will want to listen to, free of all of his music and anything else from him.
Justin Bieber in Concert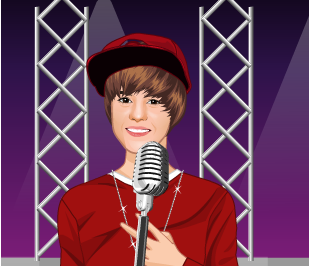 Before Justin Bieber can take the stage, his outfit has to be just perfect. If it is not, he will not look his best for the fans, and he would never want to do that. Help him to keep the excitement and wonder going by dressing him up in the best clothes for the most appealing outfit.
Justin Bieber Dress Up
When you are as big as Justin Bieber, you have to stay on top of the way that you look. You have to continue to impress and to make people scream, which is only possible when you look good. Help him to look his best by creating an attractive outfit that will make the fans go wild.
Celebrity Makeover 4
Justin Bieber is about to go in for an interview that millions of his fans will be watching. These adoring fans deserve to see Justin at his best, and you are going to make that possible. Help him to piece together a fantastic outfit that is sure to impress everyone and make the fans happy.
Barca vs Bieber
A game that is quite unique, Barca vs Bieber is going to let you teach Bieber how to play professional football. As many know, being a professional footballer is no easy task, so make sure that you are ready. This is a sport / action game with a humorous twist the will keep you entertained and laughing.
Bieber Safe Land
Help Justin Bieber to land safely on the ground by removing the blocks that are stacked far too high. Just remember to be delicate because even the slightest mistake will cause Justin to fly off the edge, forcing you to restart the game from the beginning of the level until you succeed.
You can also check out our list of Pop Star Games to enjoy fun time with your favorite celebrities.