Here is a list of games that are similar to Wild Tribe.
Virtual Villagers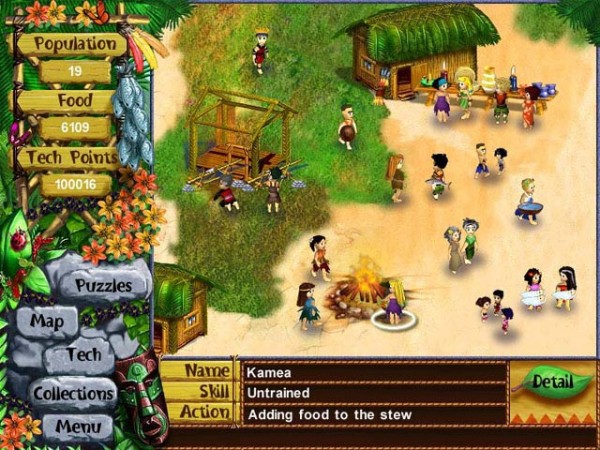 If you think you've ran into it all when it comes to online gaming, then you haven't tried Virtual Villagers. You are going find there are five series to this one, which puts you in a simulation world where you are going to control it all. Get ready to join a brand world and great community.
Bonga Online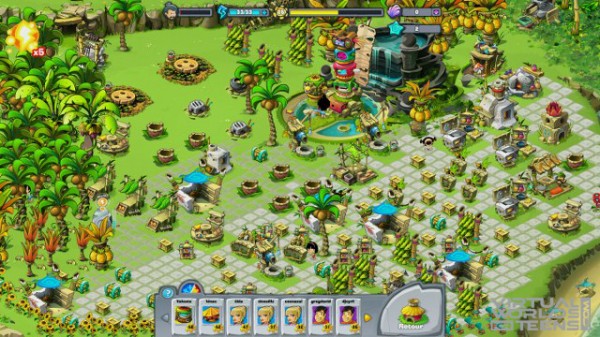 Welcome to Bonga Online, where you are going to be the only one able to help the Bongies survive along their adventure. You're going to ensure their safety, while helping their story progress, as you learn about their tribes and much more. Are you ready to help them rebuild?
Gemini Lost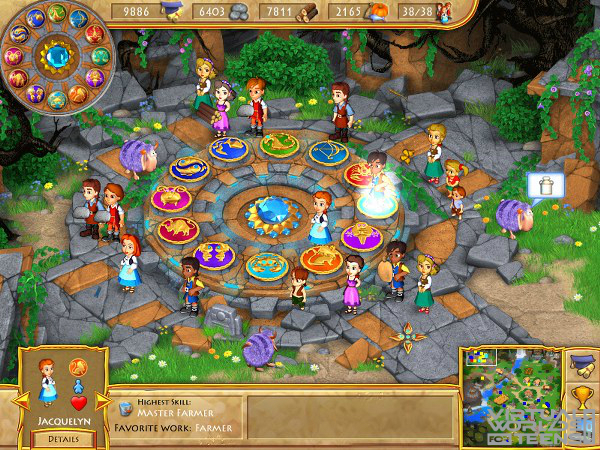 Do you find managing resources and building villages to be fun? You are going to use strategy in Gemini Lost to assist villagers in starting over. They will need help repairing the portal as well, that way they can make it back home, which you will need to assist them with too.
Farm Tribe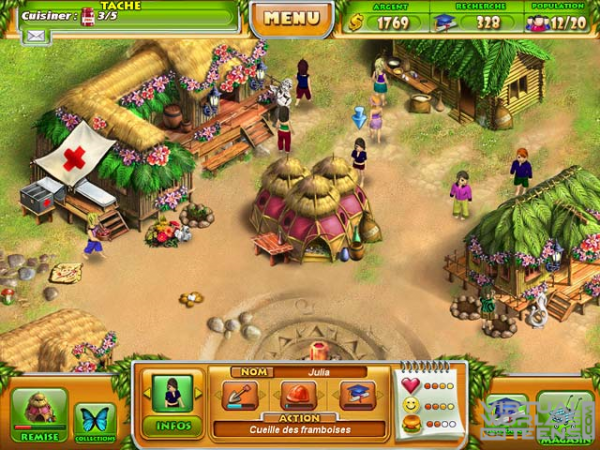 When you run a tribe of your own, you are going to find that's not just fun, you will find it's a wonder to help people that depend on you for shelter, food and other things. You're going to need to grow their crops and help them make it through to the following day.
Aztec Tribe
Get ready to go back in time and try to redo the architectural and agricultural efforts done by the Aztecs to see if you can do any better. Are you going to fall victim like they did, or will you be able to overcome the disease? There are 34 levels of time management gameplay to keep you busy.
The Island: Castaway
The Island: Castaway, takes you into a classical theme of being on a desert island with no way off. You are going to be helping the survivors of a shipwreck. The goal is to help them make it through the day, you will be relied upon for food and shelter along with other stuff.
Escape from Paradise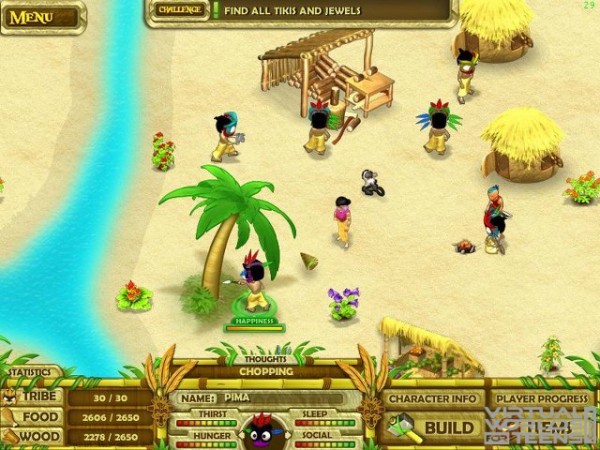 You are going to have to figure out how to solve various puzzles and discover what the mystery is in Escape from Paradise. Do you have what it takes to build up a village and make the people there stronger? You are going to have more and more to do as more people start coming in.
Age of Empires III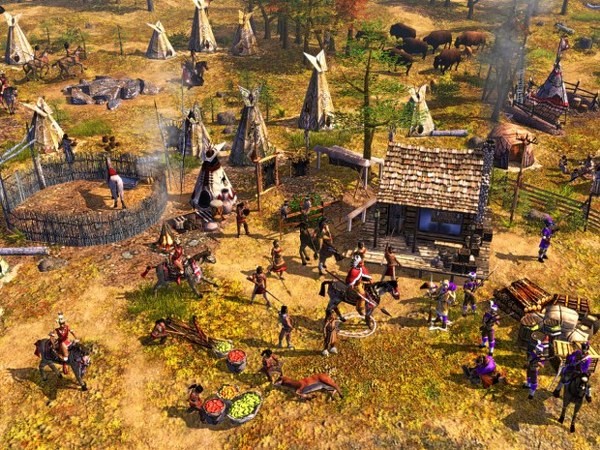 If you're a fan of the Age of Empires, this installment is not going to let you down. You're going to find that you will go back in history and progress through various era's, such as the American colonization between 1492 and 1850, and several others. Are you ready for fun?
Many Years Ago
You are going to be back in the prehistoric era with cavemen in Many Years Ago, where you will find an ancient tribe trying to survive after nearly being killed by a volcano on two different occasions. You will need to help them rebuild and make a new home.
1849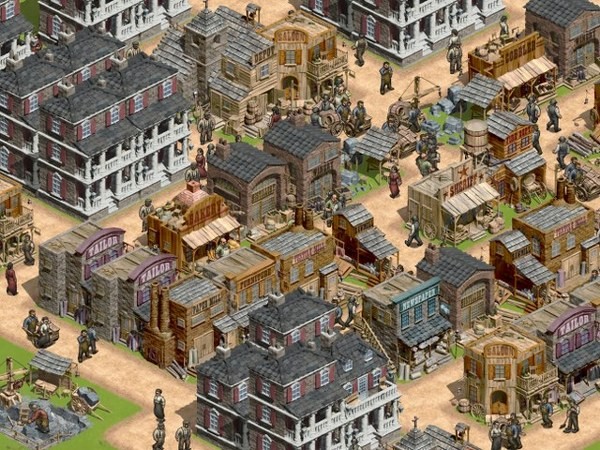 This is a city management game that takes you back to the year 1849, during the time of the California Gold Rush! You will be in charge of a city that needs to make people happy as they visit or the gold, otherwise they won't want to keep coming back. Are you up for it?
Island Tribe 3
In Island Tribe 3, you are going to start out by completing levels that have a set goal to achieve. You are going to work towards repairing things, and you will get helpful notes along the way. Your tasks will be shown above the window, and there are many tasks to keep you busy.
Banished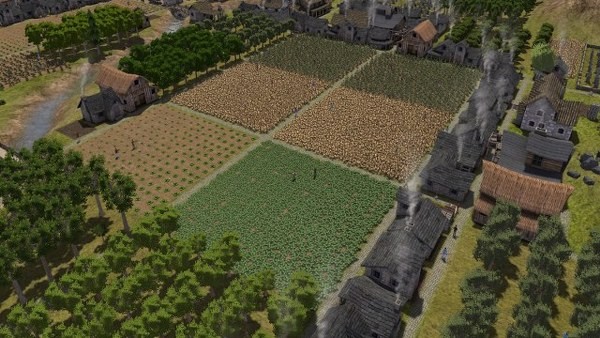 Do you think you would make a great group leader? Show your skills in Banished as you and a group of people are exiled, and the only thing you start with are the cloths on your backs and a few random items. You will have to figure out how to get what you need to survive, and the group.
The Settlers Online: Castle Empire
This is a free town building virtual reality that has a collecting MMORTS aspect to it. You're going to be in charge of managing a city that you have to build and expand across the whole continent, and not just the small area you're provided. If you want a unique twist on a builder, here you go!
My Tribe
My Tribe is going to offer you gameplay that is not simple or small, you will be able to do all sorts of things from growing and expanding your tribe, while collecting various resources and breeding to grow the population. You will find something to keep you busy every time you play!
For more games like Wild Tribe, check out the Simulations category.