Here is a list of games that are similar to Web Worlds.
IMVU
IMVU has become a very popular online community for people wanting to hang out with friends from all over the world or make new ones. You will find the community is large and filled with people of various cultures who have different interests, but you also have many activities to keep you busy.
Second Life Game
Second Life is a 3D virtual world where you are going to be able to create basically anything you want, from the way your character looks to what they do and even career wise. You can create new items for the game, and meet new people, oh and earn Linden dollars that can be converted into real money.
YoVille
Get yourself ready to be tossed into a virtual world where you are going to create a new life. You will find YoWorld is the former YoVille, which allows you to live in fairy tale type castles, or on the beach. You will have all type of fun with friends, eating, motocross races, and more.
Club Cooee
Get ready for your new life in Club Cooee, you are going to create and furnish a new house for yourself, and dress your character up to go to 3D clubs and parties. Are you ready to make tunes of your own and become a club DJ? Maybe you just want to meet new people?
Smeet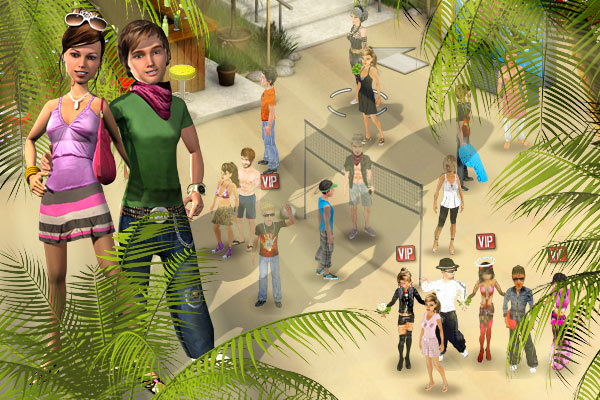 In Smeet you are going to have the ability to stay up to date on the latest events and they even have an alert sheet too. You will be able to message other people, meaning you can invite friends or make new ones and talk privately rather than in the open. Get bored, watch video clips!
Our World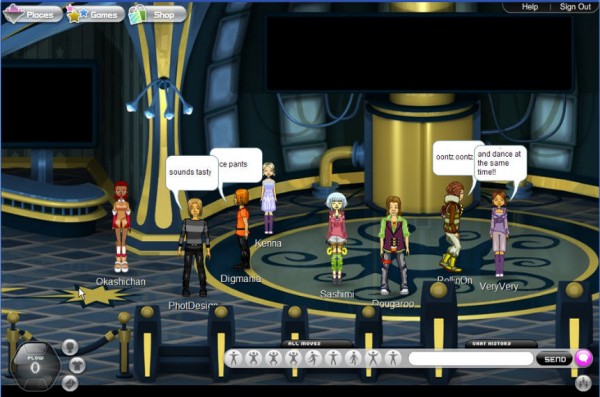 Are you ready for Our World, here you are going to personalize your new avatar and show off your personality? You will be able to decorate a condo of your very own as well, and on top of that there are hundreds of different pieces of furniture that you will use or decorating.
Virtual Family Kingdom
In Virtual Family Kingdom, you are going to be in charge of creating the environment yourself. That's right, you are the creator here and you must make environments that are not only going to be fun, but safe for both parents and kids to explore. You get to open your imagination here.
WoozWorld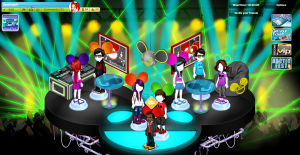 Are you on the market for a new social environment that allows you to hang with your friends, even if you are stuck in your home? WoozWorld lets you hang out, but also gives you an apartment of your own called 'Unitz' and allows you to choose the 'Nationz' you live in.
Habbo Hotel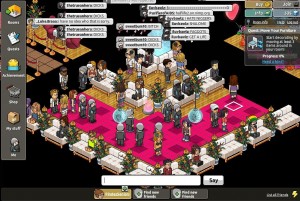 Welcome to Habbo Hotel where you are going to find you get to travel the world and visit all sorts of neat places, and where people are actually from different parts of the world. You are going to have 30 different hotels that represent a different country from around the world.
GleamVille
GleamVille is a MMORPG that combines exploring the world and hanging out with friends so you ge the best of both worlds. You are going to have all types of activities that will keep you having fun for hours, and you even get to shop and go to a local pub, and so much more.
For more games like Web Worlds, check out the Social Worlds category.