Here is a list of games that are similar to UnderMaster.
A Game of Dwarves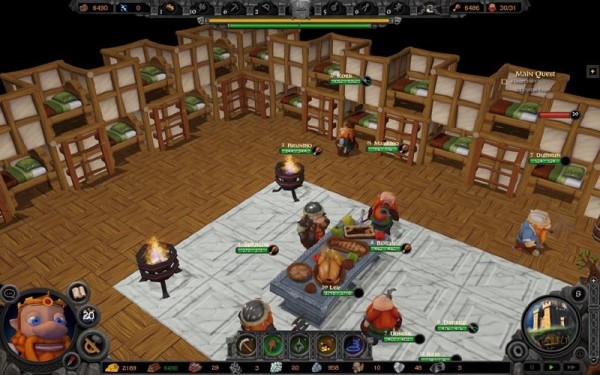 In a journey to reclaim his habitant in the old country, prince 'Dwarven' traveled all over the continent trying to find buried mysteries that was left behind from the Great War, which would help the Dwarves level up. Each time a new level begins there is also a new and unique world.
Craft The World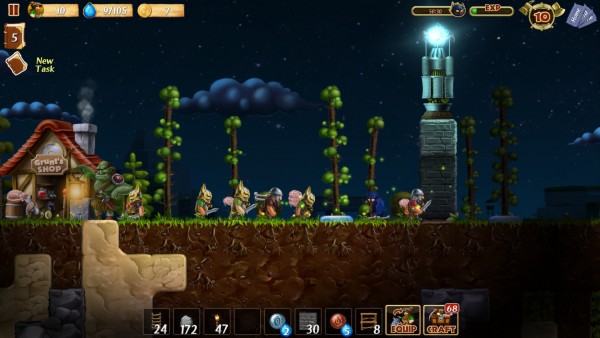 You will be in charge of a tribe of dwarves, giving them commands on where you want them to dig, or when to attack your enemies. You will also be crafting various items, and helping them with their magic. There will be monsters that show up now and then, out of portals.
Salem
Instead of being based on weapons, this gameplay is based more on making things. You will be taken on the role of a pilgrim where the setting will be a more gruesome version for the new world. You can acquire many different skills and create different objects out of the items you find.
Roblox
The mixture of mini games and social networking enhances the experience for the gamer. It allows you to use your imagination for creating games here and then they can be shared with other gamers on the site. You will also be able to meet new friends and socialize with the other gamers.
Cube World
Cube World's main feature is that it is a world that is generated randomly or on the spot. Since gamers are not able to get to the borders it makes the game become endless. Seeds are used for specifying a single number and those seeds will turn out in the same world.
Minecraft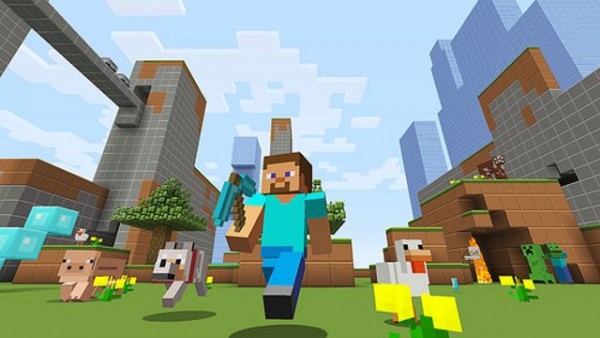 You are offered two different modes to play in, the creative mode and the survival mode. For the survival mode you are studying the crafting of weapons and armor in case of dangerous enemies and the creative mode is where you have unlimited resources to work with. You also get to explore the randomly generated worlds created by the other gamers.
Castle Story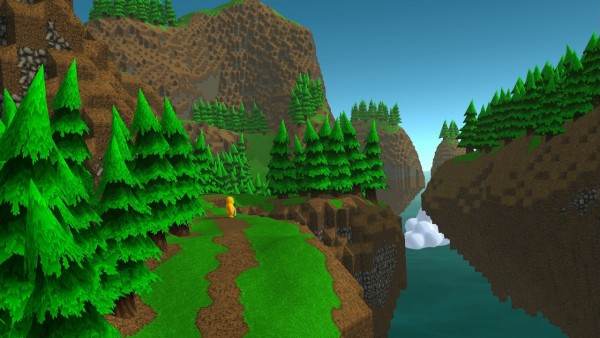 Here you will be working together with the rest of the gamers in order to create a larger fortress. You are going to be commanding the Bricktrons, having them build structures that are imaginary. You will also have to protect the new structures from being destroyed by waves of corruptions.
Growtopia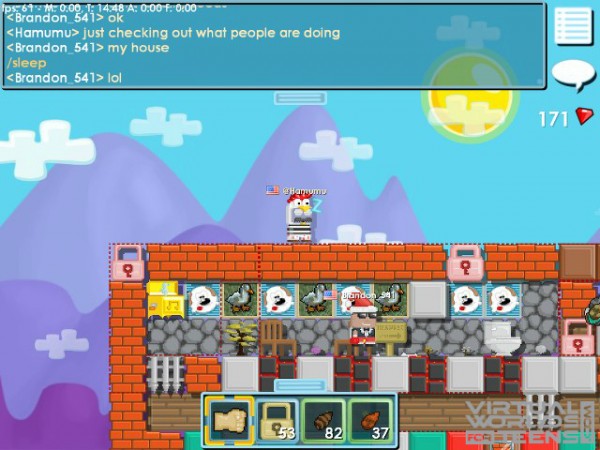 You are about to enter the amazing universe of GrowTopia, a world that lets you design, create, build, and chat, among much, much more. You have to begin with what few resources you have on hand; this gives you the ability to continue adding on. There will be problems with people trying to take what is not theirs as you progress.
Lantern Forge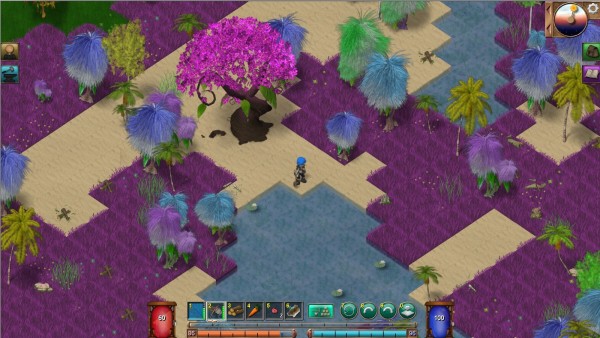 Gamers have the opportunity to tame as many animals as they wish, however, this will lower the amount of resources that they can accumulate, such as fur, eggs, and wool. You will want to construct the animals a protective fence to keep them safe from predictors and other wandering creatures.
Blockland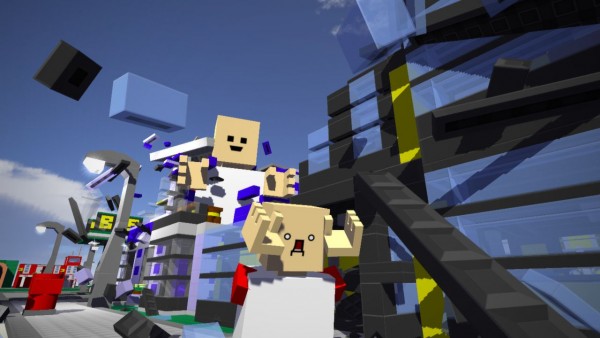 Are you a fan of playing with Legos? Blockland is going to throw you into a virtual world where you are going to be building all type of things using bricks, similar to Legos. You are going to love the fact that it is multiplayer as well, meaning you can invite all of your friends to play it with you!
Stonehearth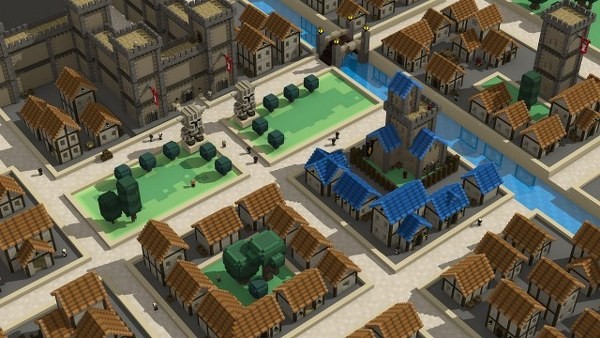 This is a large world filled with fantasy that offers plenty of exploring and much to do in order to survive. You will be taking charge of making a home for a group of settlers on land that is uninhabitable. Which means your responsible for creating shelter, protecting the settlers from enemies, and supplying enough food for the group of settlers.
Wauies
You will begin this by opening a shop that sells animals, which you alone will be in charge of and responsible for. It means that you will not only care and watch over the animals but you are also going to take on the role as manager, and although you are starting out with the very basics you will eventually have a full blown shop.
My Sunny Resort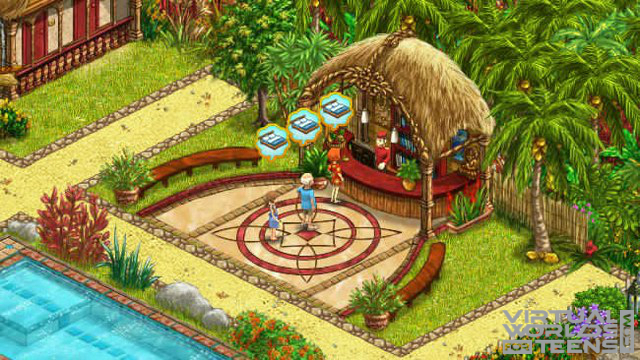 When first starting out here it is wise to spend a few moments listening to the tutorial as it will guide you in the right direction on what you should and should not do. After the tutorial you will be able to jump right into the game, having less problems.
Klondike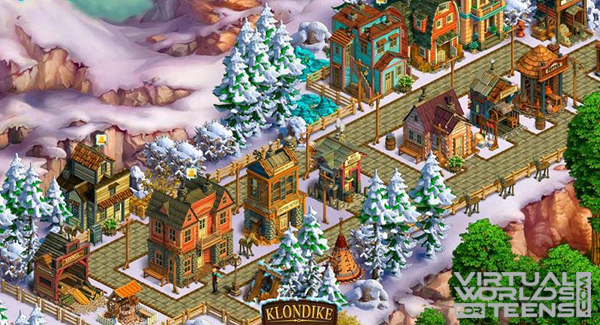 This is a multi-player role playing game that lets you experience a little of the old west and farming at the same time. It has a great story-line behind it. There are plenty of things for you to do here, such as completing tasks. In the beginning of the gameplay you will customize your own character, personalizing it to match your style and tastes.
For more games like UnderMaster, check out the Simulations category.