Here is a list of games that are similar to My Sunny Resort.
Resort Empire
If you happen to be into resort management simulations, then you are certainly going to love Resort Empire. You will have hours of fun as you go through the different activities that will have you place various buildings and more. Keep everyone happy and make that money.
Beach Resort
It's summer here at Beach Resort and you will notice that the beaches are full of people and palm trees while the sea is screaming your name. This is the one place where you will be right in the middle of the fun as you make your own beach the best place to be for all types of travelers.
Ski Mogul Resort
Do you think you have what it takes to be the mogul of a ski resort? Head over to Ski Mogul Resort, the place where you will have to oversee the hotel as well as everything else. There is a new heroine and a brand new type of environment. This is the best way that you can spend your day.
Ashton's Family Resort
This is a world that is certainly unlike any others that are out there. You will have a blast with this time management world. Ashton's Family Resort will have you reaching a new level with challenging and unique tactics. There isn't the same old stuff here, you will be managing time as you manage your resort.
Frenzy Hotel
Join Debbie as she gets the chance to restore an old hotel to what it looked like back in the glory days. There is a catch, Debbie will only have 8 days to be able to prepare the hotel and show that it is a good enough to have people stay in it. Get ready to help Debbie and show the world you got what it takes.
Funny Pizza
If you love pizza and wish you could do more than just eating it, you can have a virtual role in being a pizza chef and managing your own pizza parlor. Funny Pizza will let you do that and more, there are plenty of activities that will have you running around and increasing your business.
Fantasy Hotel
Journey to Fantasy Hotel, the one place where you will have a chance to show the world that you have what it takes to become a hotel tycoon. You will have to pamper your customers, provide keys, food, clean rooms and keep your customers coming back to earn that 5-star rating.
Janes Hotel: Family Hero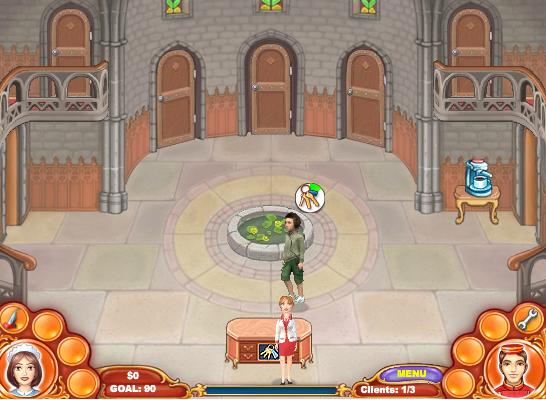 Get ready for a new type of hotel style simulation that will have you playing as Jane, a popular hotel heiress that hasn't just inherited the business, but she has placed time and effort into making and keeping her hotels running. The bank wants to foreclose, help Jane work off her debts.
Klondike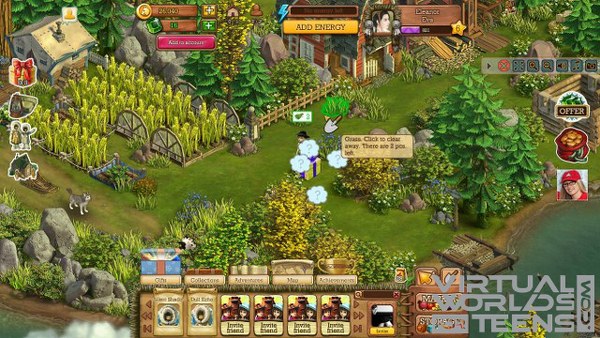 Are you ready for a brand new multiplayer RPG that will have you experiencing what the old west and farming was like back when? Klondike will give you a chance to do just that. You will notice there is a great story behind it and you will have to complete tasks in order to unlock things that you need.
Kapi Hospital
Get ready for a little frenzy in this great world. Kapi Hospital will have you being on your toes at all times as you work in your own clinic, but your clinic is in a hospital that is full of nut jobs. You will talk to these people all day and every day as your customers come in and you help them with their problems.
My Fantastic Park
Do you actually love amusement parks? Then you are going to love running your own amusement park in My Fantastic Park. You will be able to do everything in this simulation. You will be directing all the aspects of the park to keep everyone happy and having fun as well as keeping them safe.
Wauies
Get ready for a brand new way that you can challenge yourself. Wauies will give you a chance to care for kittens and puppies in this world. The truth is you won't just have one pet to care for, you will have an entire shop filled with animals. Work hard to make sure that everything turns out right.
For more games like My Sunny Resort, check out the Simulations category.