Here is a list of games that are similar to SingStar Dance.
Singing Superstar
With no extra stuff to have to purchase and only minutes of set-up time what more could you want from a karaoke game? You can play it on your computer screen so that it is easier to read. You have a choice of downloading your music or using a collection of your own.
SingOn
Get that collection of favorite oldies out of the attic or if you would like there is the option of downloading some music to use. Prepare yourself to challenge all of your friends and even the family with a night of karaoke to share. If you enjoy singing, you will enjoy SingOn for sure.
Karaoke Revolution
You're going to love trying to match your voice with the pitch of the songs, it's fun and exciting. Your friends will enjoy sharing an evening trying to match the pitch of their voice as well. You will earn points each time the correct pitch is matched. Download or gather your own music.
SingParty
It has two ways of playing. One way is using the play list which will let you modify it if you like with no interruptions. The other way is the party mode. Playing in this mode doesn't give you any scores and it is all for the fun. To be played on the Wii and uses the gamepad.
UltraStar Deluxe
In this karaoke gameplay the game judges will be keeping track of the rhythm and the pitch of your voice and you will lose points whenever you get to singing a little faster than you should and also slower than you should, you must match up to the original singing to gain points.
The Black Eyed Peas Experience
You are going to find that this offers some unique, and original moves, which are from professional choreographed dancers. It includes step by step instructions to make things a bit easier for you. Keep in mind that you will be judged on your performance, so you will want to get in a little practice before inviting friends over to share it with.
Michael Jackson: The Experience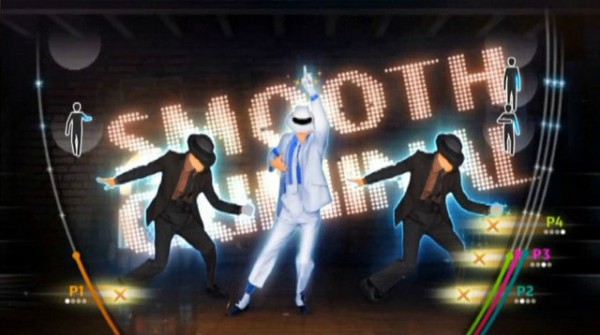 This offers you tons of different video, for those interested in learning the moves Michael Jackson put into his dancing. It also offers different levels of play, where you will find the dance moves as well as the songs will be tougher as you progress through each of the levels.
Lego Rock Band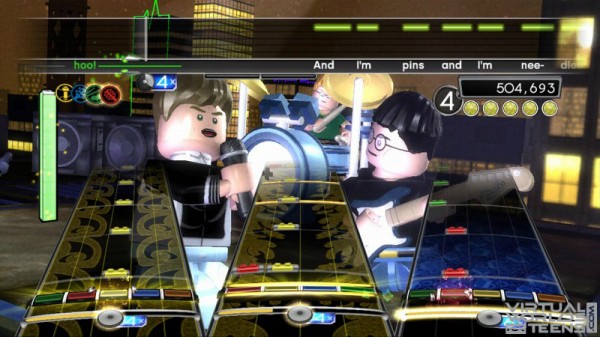 After customizing your avatar, band, managers, and those roadies, you are going to begin your journey into the life of a rock star. While experiencing how it is and feels to be a rock star you are going to defeat the Giant Octopus. It offers many challenges throughout this great karaoke adventure.
Rock Band 3
Are you for some challenges? Well, there's going to be a lot of them throughout your adventure with this wonderful game of karaoke. What makes this truly awesome is that you can chose an instrument and virtually play it. Once you get the hang of this you're going to want to get together with your family to show them what you can do.
Big Time Rush
Pick out your favorite songs and begin your adventure in this karaoke game by getting in there and singing and dancing along with the guys you loved so much in the past. Here is the chance you been waiting for, as close as a chance as you may ever have anyway.
For more games like SingStar Dance, check out the Singing Games category.