Here is a list of games that are similar to Singing Superstar.
SingParty
If you love singing and having friends over, now you can do both. Invite your friends and family over for a karaoke party and sing along with your favorite songs in your living room. You will find that it does not care how you sing, long as you have fun, that is all that matters!
SingOn
Thanks to SingOn, singing karaoke is now easier than you could imagine. You can sing along with your favorite songs in an easy to understand method. Bring friends into the mix and make it that much more fun or do it solo in your privacy and just have a blast doing it!
Let's Sing
Let's Sing will have you singing the night (or day) away and lets you do so right from the PC. You will be able to show off your talents by singing along with many hot stars right now from Flo Rida to Maroon 5, Avril Lavigne to Lady Gaga. There are so many, who will you sing with?
Michael Jackson: The Experience
For those who are Michael Jackson fans, you won't want to miss this experience as you get to learn to dance like the late King of Pop! You will be following his dance moves to many of his popular songs, and the better you are the better your score will be too.
The Black Eyed Peas Experience
The Black Eyed Peas Experience brings you a fun way to interact with all of their favorite songs. You will be able to have up to 4 people playing and has 25 top charts tracks too. You'll find there are many features available to choose from and keep you having fun for hours.
Lego Rock Band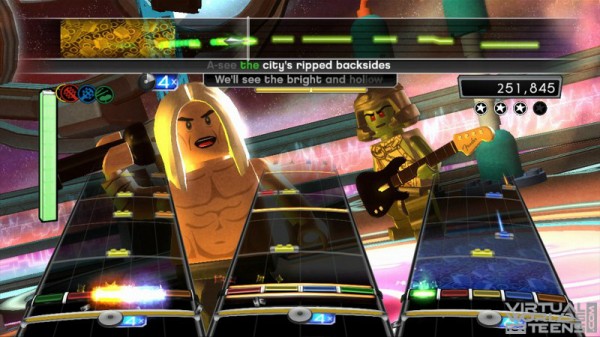 For the fans of Rock Band and Lego games, Lego Rock Band combines the best of both worlds as you get to advance your way through Rock Band and playing with your favorite songs, but while building up your Lego people along the way. You will be collecting pegs as you progress.
Big Time Rush
Alright Big Time Rush fans, your favorite boy band is here and ready for you to have fun with them by dancing with them and singing the songs you love. You will be scored based on how accurate you are able to sing their songs, so make sure you know the words before you begin!
SingStar Dance
If you love singing and dancing and can't get enough, then SingStar Dance is one game you may want to check out. You will find that it has many hits that you love, from current trends to all-time greats, you can play solo or bring in your friends and family for a musical party!
UltraStar Deluxe
Karaoke can be fun, and even better when you have your best friends there doing it with you. That is why UltraStar Deluxe is a great option for your next sleep over or weekend party. You will have a lot of fun singing the night away with songs that you and your friends really enjoy.
Karaoke Revolution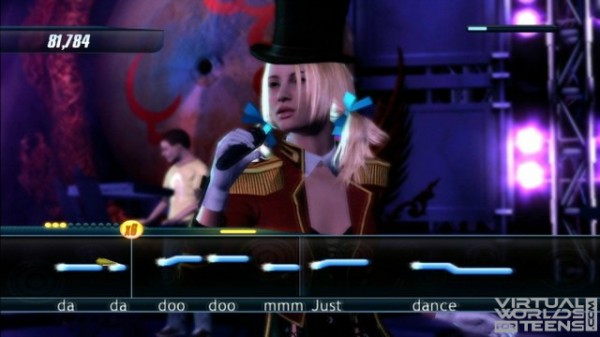 Karaoke Revolution brings you a way to have a blast at any time with singing. If you find you just can't stop singing, then pick up the microphone and start blowing the audience away! You will be measured by the pitch of your voice and the correct pitch, so practice makes perfect!
Rock Band 3
Rock Band 3 brings you another great addition to the franchise with new music to play along with. So grab your friends and your instruments and begin jamming out for hours of great musical fun. You'll find it's easy to do as you play with The Doors, Avenged Seven fold and many more!
For more games like Singing Superstar, check out the Singing Games category.