Here is a list of games that are similar to The Settlers Online: Castle Empire.
Forge of Empires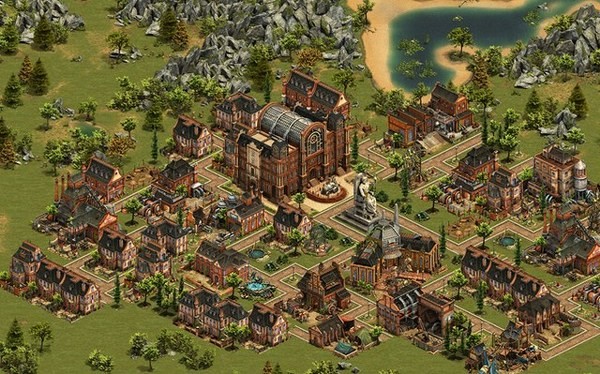 If you love building cities, then you are going to fall head over heels for Forge of Empires. You are going to be in control of building and advancing through history, starting in 5,000 BC. That's right, you constantly get to change things up the way you want too.
Goodgame Empire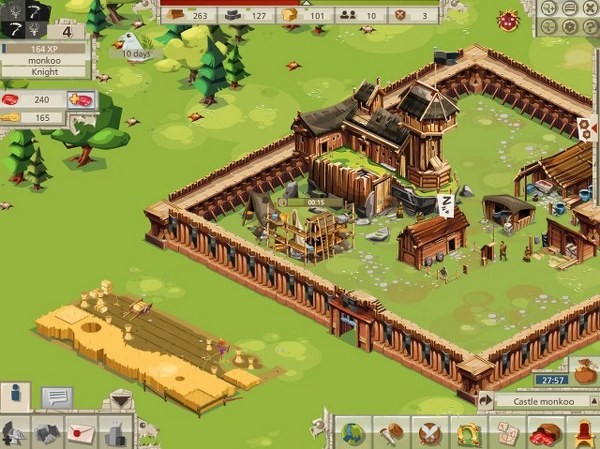 This is an empire building game that relies heavily on strategy and you will have a great time if you think ahead. It will have you depending on alliances, your strategy skills and you will have to put in a lot of effort to succeed. Do you have what it takes?
Grepolis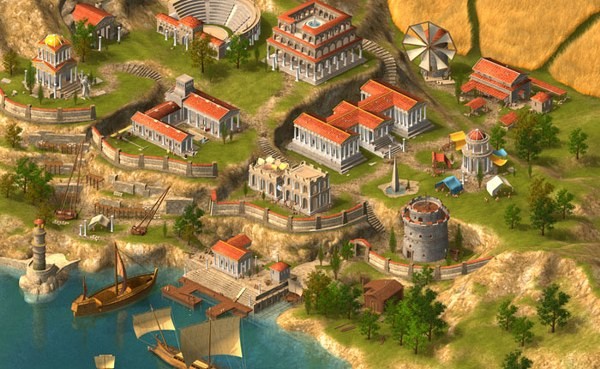 Welcome to Grepolis, where you are going to be in a Greek setting and building up an entire empire, but doing so in a way that is both new and creative. You are going to depend on battles and your skills and knowledge in strategic gameplay to make it through.
Kingdoms of Camelot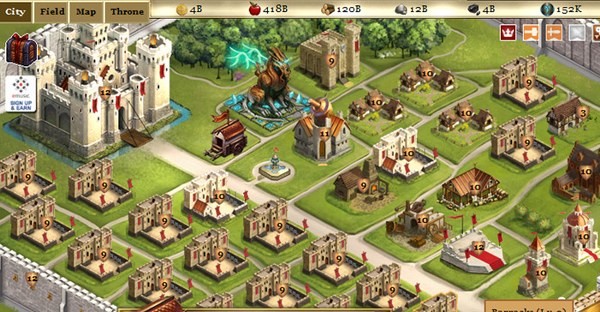 If there is one thing Camelot is known for, it is the amount of heroes, wonders, and other actions that go on here. You are going to be joining in the middle of all the fun in Kingdom of Camelot. You will try to win over King Arthurs favor as you build up the kingdom.
Age of Empires III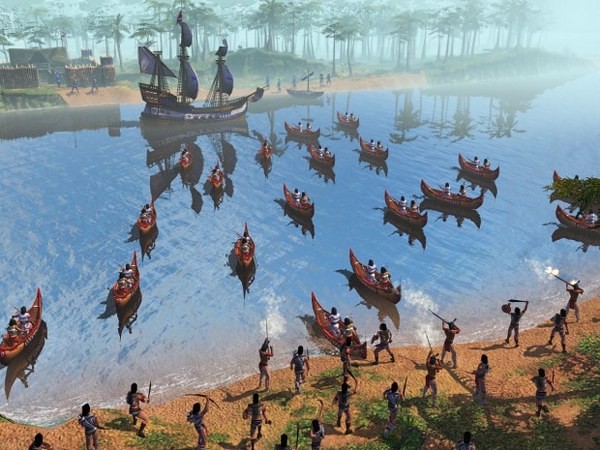 This is going to take you through history, where you are going to start evolving through time, beginning with the European colonization of the Americas, and moving into The War Chiefs of the 1800s. The game has eight civilizations and you will have a Home City.
Throne Rush
Throne Rush is a social Facebook game that brings you a mix of classic Clash of Clans with a little League of Warriors. You are going to find there are things here that you will find fun, that these other games my not have had, such as a high population with more than 1 million people.
Sid Meier's Civilization V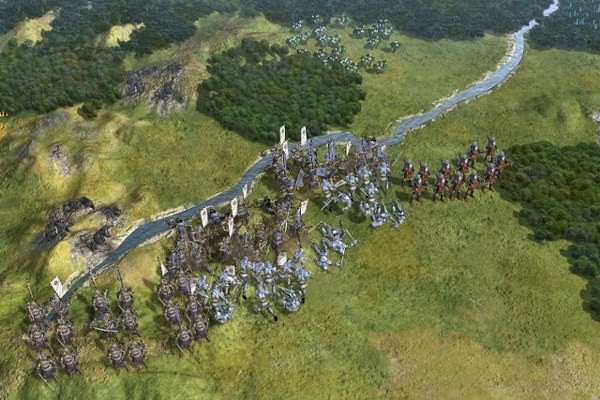 If you are a hardcore gamer and need something that is going to give you one large challenge to keep your interest, then Sid Meier's Civilization V is that one you want. You are going to have to figure out all type of things, and that is only part of the fun.
Social Empires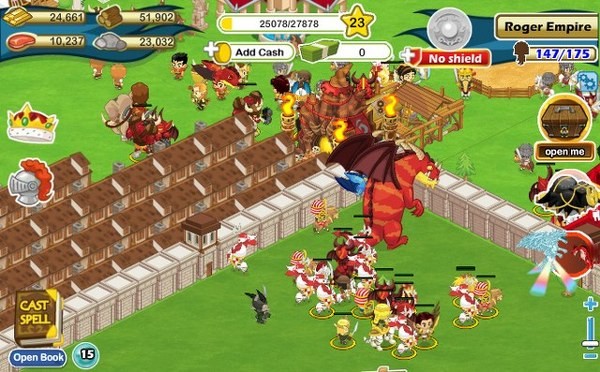 In Social Empires you are going to start in a small town, and you will be farming your food that you will need to feed the villagers while increasing the population. You are going to create farms and various other buildings that will assist in the development of the village.
Sparta: War of Empires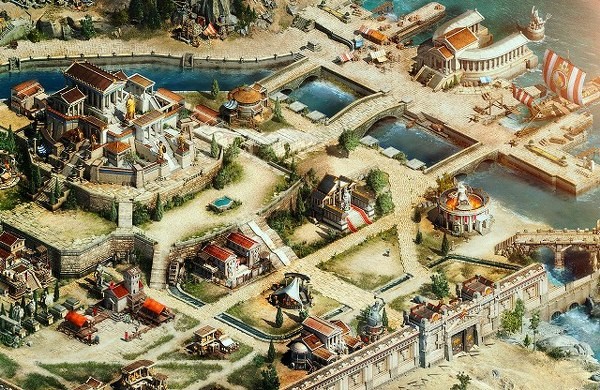 Are you looking to join the ranks of Sparta? If so, then you are going to want to begin Sparta War of Empires as you are going to need to help lead your City State against a strong Persian empire, as well as Xerxes. You are going to have the city depending on your skills.
Travian
Travian has been able to keep people's interests for a long time, this is because the community is well over a million strong and that only adds to the great gameplay. You will find that there are all types of things to do, so choose if you are going to rebuild Teutonic hamlet, Roman, or Gallic.
Knights and Merchants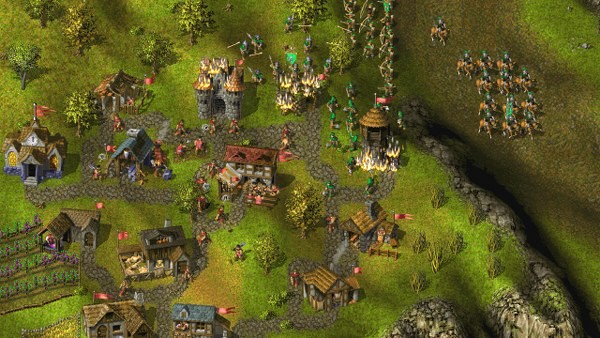 If you are the type that just loves being in the middle ages and think you were born into the wrong time period, then you want to check out Knights and Merchants. You will find the adventure to be a lot of fun as you follow the storyline of knights and heroes.
1849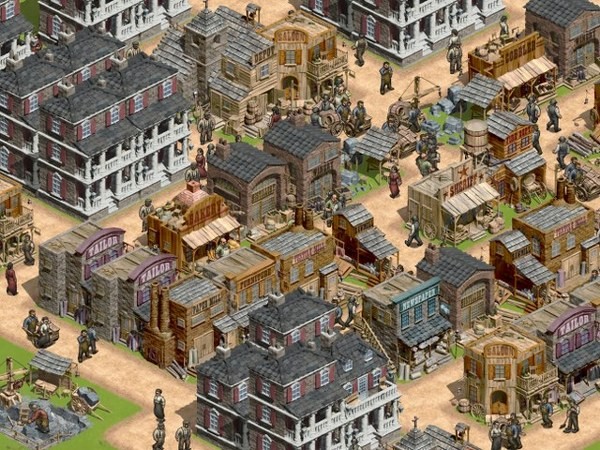 Prepare to go back in time to 1849 before things really got going and the California Gold Rush was the main excitement. You will have to build up a town and make sure all the people coming in for the gold are satisfied with their stay and have fun so they keep coming back.
Rise of Nations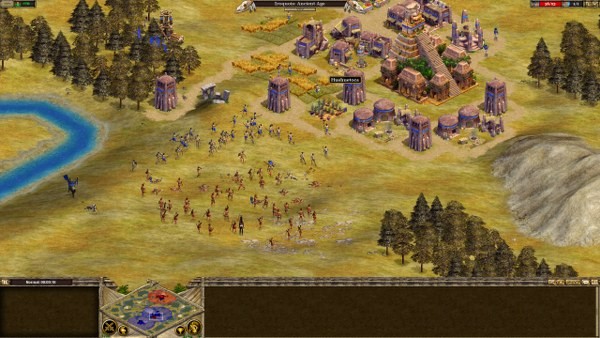 Looking for something that is fun, but challenging too? Rise of Nations is going to have you getting addicted to using your skills of strategy with real time gaming. You are going to command an entire nation out of the 18 available, and three are 24 various civilizations.
Tribal Wars 2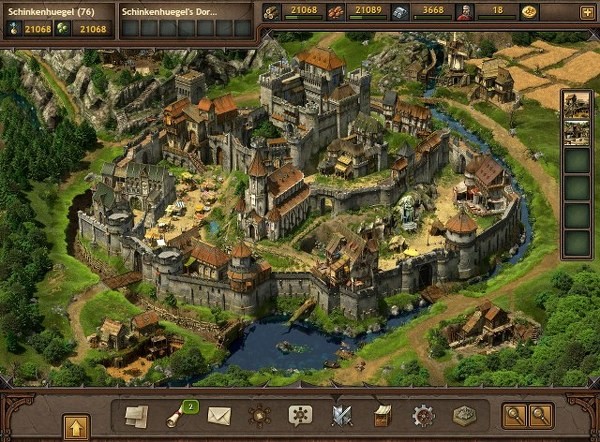 If you want something you can easily play on the go or jump on when you're bored, Tribal Wars 2 can keep you entertained for hours. You will find the strategy to be strong, so it will require you to do some thinking to progress and survive!
Banished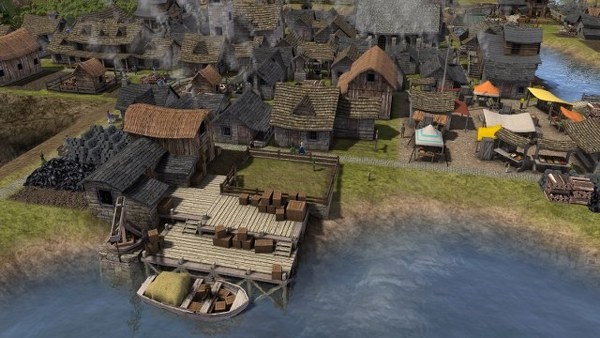 Banished is based around strategy and you will be overseeing a group of people who were exiled. You will have to help these people start their lives over in this new place, and you start with nothing but a few items and the cloths on your backs. Can you keep them alive?
For more games like The Settlers Online: Castle Empire, check out the Simulations category.