Here is a list of games that are similar to Rinksters.
Roblox
Get ready to enjoy mini-games and social networking all in one world. You will be able to create your own character, and even create your own games to share in this world. There isn't any missions, or goals, but basically you just create worlds and make plenty of friends from all over the world.
Wizard 101
Grab your wand and head over the world of Wizard101 where you will be able to see what it would be like if you were a wizard. You will be trained at Ravenwood School of Magic Arts and take missions from Headmaster Ambrose. There is a lot to do in this unique yet magical world.
Yoworld
Too often do you find that virtual lives are not as entertaining as they should be. Yoworld changes that up by giving you something different and exciting. You will be able to enjoy a wide variety of activities, exceptional customization options, and a community that is there for entertainment and building friendships.
Gaia Online
Gaia has risen in popularity and continued to be popular because of what is offered. The biggest attraction would be the customization options, which are adorable and give you almost limitless choices. You also have a large community and world to explore, keeping you busy no matter where you are.
GleamVille
GleamVille is a great place to begin your new virtual life. Decorate your home with all of the items that you like, customize your avatar however you want to, and meet the many other players. You can throw some incredible parties and take part in many exciting activities, as well.
Eden Eternal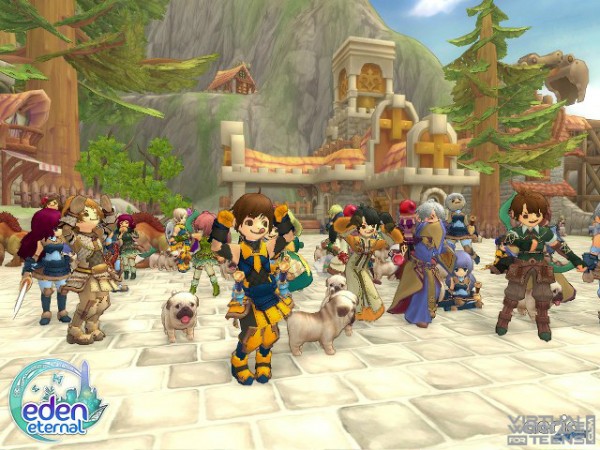 Create your very own customized character that will let you play in the land of Eden Eternal. Complete special tasks and daily missions to earn rewards while you meet people from all over the world. You will eve be able to move on to new places while you explore and destroy enemies.
Woozworld
A large part of WoozWorld is the user created content. You can create on your own or see what others have done, but there is much more than that. You can also personalize your own space, make friends with other players, and simply explore the massive and exciting world around you.
For even more games like Rinksters, check out Multiplayer category.