Here is a list of games that are similar to Your Fashion Shoes Maker App.
Movie Star Planet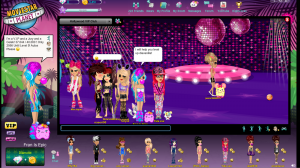 Get ready for the world that focuses on fantasy and class. Movie Star Planet will give you a chance to see what it would be like to be a movie star. You will finally get to experience stardom without all of the hassle. You can fall for boys, shop for clothes, and do more just like a movie star.
Lady Popular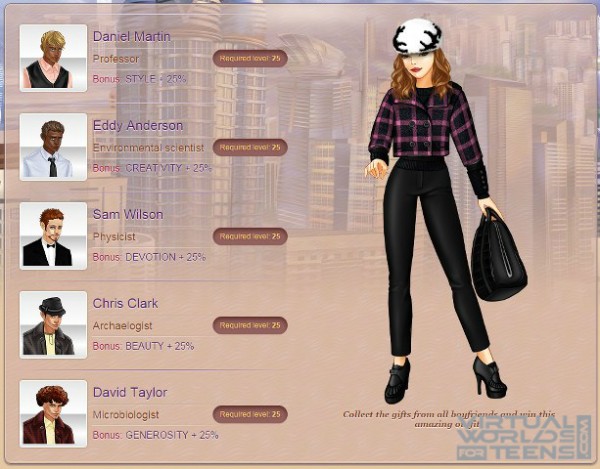 Welcome to Lady Popular, where you will be popular as you work through the interesting gameplay. You will be shopping for only the best fashions out there, and become the envy to all of your friends. There are also shops that will let you shop for furniture for your house, so you can get your house into the best shape ever.
Stardoll Game
Select an avatar from all the ones that are available and even pick a celebrity if you want and begin to dress up in Stardoll. You will have a lot to do in this world and there are a lot of clothes for you to buy. It doesn't matter if you want to be simple or just be creative, there is an option for you.
GalaStories
You will have a chance to create your very own fashions and have a true eye for what is trending then head over to GalaStories. You will be able to earn praise and points for models as you try and complete over 2500 different quests in this fashionista world. Explore, shop, and so much more.
Style Me Girl
Get ready for a high class 3D world that is all about putting together a fashionable puzzle. You will have to keep working to solve the puzzles and since you will be on it for hours on end, the models will keep your eyes popping and your jaw dropping as you check out the latest fashion.
Dream Mining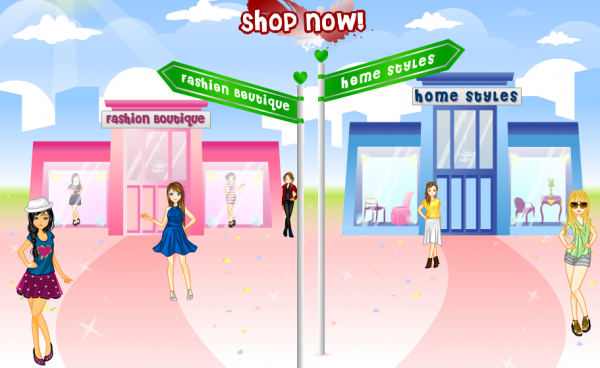 How would you like a world that focuses on more than just fashion? Then you are going to love Dream Mining. You will be able to learn about film and music just as much as fashion. You will be able to make videos, create music, and even design clothes. Do just about everything in the fashion world.
Virtual PopStar
Get ready to hop into Virtual PopStar. The place where you will be able to groove and even rock out. You will be able to dress up your own pop star and that is just the beginning. You will have 2500 different options to choose from and you can even travel the world and make new friends.
Second Life Game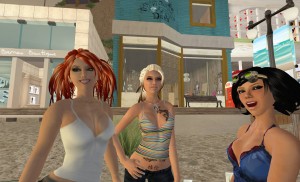 If you have been looking for a way that you could spend your extra time and have a whole new life, then you need Second Life. You will be able to escape reality and show the world what you are made of. You will have a chance to have a career, make money, and be what you want to be.
IMVU
Have you found yourself looking for a brand new way for you to be able to pass the time and you just want to hang out with friends but can't? Then you need IMVU. You will be able to do that while you customize your own look and you will certainly notice that this the place to be.
WoozWorld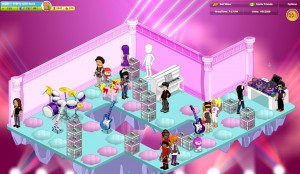 If you have been looking for a place where you can chat away with your friends and not worry about the time, then you need WoozWorld. You will have a lot to do, like fixing up your Unitz and traveling the Nationz. Explore the world and meet people that you can become great friends with.
Our World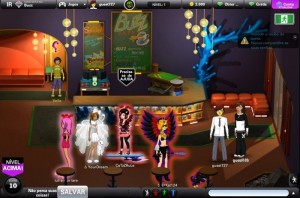 Head on over to Our World, where you can have access to gaming lounges and even just hang out with people to talk. You can customize your own outfits and even create a look that is completely unique. Let people comment on your outfit and make new friends or invite your old ones.
For more games like Fashion Shoes Maker App, check out the Fashion Worlds category.