Here is a list of games that are similar to Cubicos Tale.
My Free Farm
My Free Farm will give you a chance where you can garden and even grow life. You will be able to grow all sorts of different types of plants while you work on growing animals too. You will be able to use both to make a profit and even sell things to make more money to use.
Kapiworld
Running your very own business can be a whole lot of really hard work and if you ever want to see what it would be like to own a business, then you need to play Kapiworld. You will be able to see just how stressful and issue filled a business really is. You will be able to spend your time making your business the best in the world.
Molehill Empire
Are you ready to become the best of the best when it comes to gardening? Molehill Empire will give you a chance to show you just how addicting that it can be. You will have to garden, as well as decorate different things. You will even be able to sell your goods at the market.
My Little Farmies
My Little Farmies will make you travel back into time to the medieval times where you will have to build and construct your very own farm. You will have to raise plants and care for animals in order to keep everything going. You will even have to build your own builds to use as well.
My Fantastic Park
If you happen to love going to amusement parks then you will certainly love My Fantastic Park. You will be able to more than just build things. You will have to work hard to build a park where you can attract and bring in as many people as possible to make as much money as you can.
My Free Zoo
If you have never played My Free Zoo then you are really missing out on a lot of cool thing. You will be able to build your very own zoo with lions, tigers, monkeys, and so much more. There are plenty of zoo animals for you to care for, so be sure to keep them well fed so none of them break out.
Secret Relict
Adventure is just around the corner with Secret Relict. You will be able to see the world, find hidden treasures and even dig using a pick axe. You will be able to do more than just dig though, you will be able to go on a huge treasure hunt that will give you a chance to find the treasure of a lifetime.
DreamFields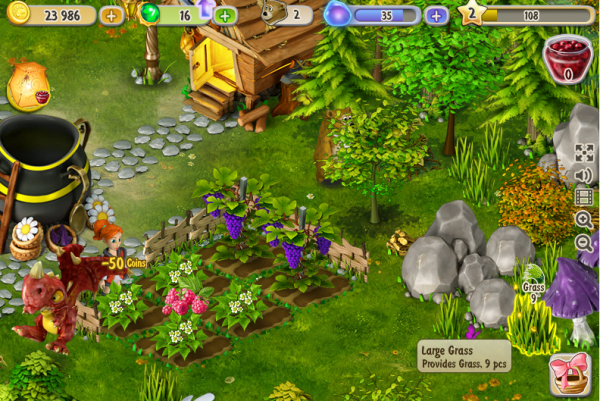 Do you want a chance to create your very own wonderful dream world. You will be able to play online or on different social networks. You will be able to create your very own avatar, and then create your own dream world from there in DreamFields. You will be able to sit back and chill with fairies and more.
Bonga Online
Do you have what it takes to create a peaceful world for your very own Bonies? You will have to work hard as being the island spirit and help your cute people get to work to build new homes and more. You will be able to create a peaceful island paradise where you can lounge or work.
The Settlers Online: Castle Empire
You start with just a small settlement that is undeveloped. Turn this plot of empty land into a lively city, you build different buildings and structures which will attract more settlers to live there. Build lots of structures and make production chains to provide resources to make your residents happy.
Kapi Farm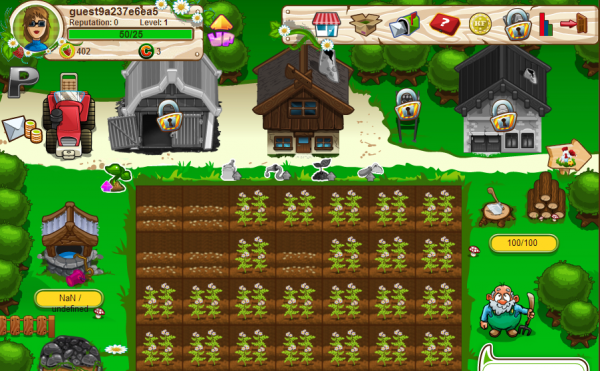 This is a cool farming game where you will plant things to level up and unlock items. You start out the game by planting radishes. As you grow plants and buy seeds your salary will increase and you will level up. Every time you level up you will have the opportunity to plant new seeds and different plants.
For more games like Cubicos Tale, check out the Simulations category.