Here is a list that features cupcake games.
Cupcake Frenzy
As customers come in, they will give you orders that you have to fill. Make cupcakes and become the top bakery in Cupcake Frenzy, a game with plenty of challenges. Continue through all of the levels to watch the customers line up more and to see how good you really here.
Jessica's Cupcake Cafe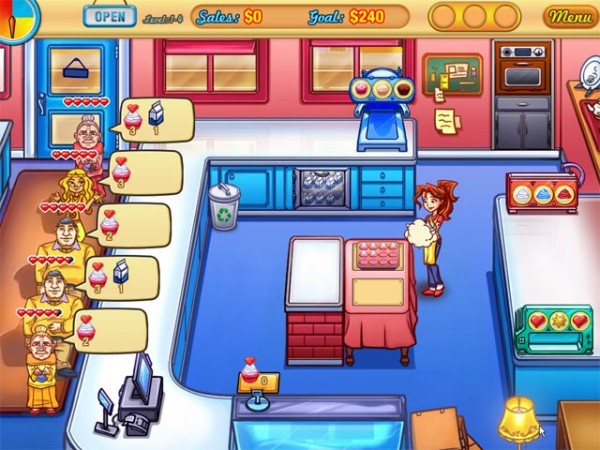 Jessica is trying to help her aunt rebuild and improve her bakery. It is failing and in desperate need of help, and you are going to be there to fix it up. Turn it around in Jessica's Cupcake Café to see the customers start pouring in and to watch as everything turns out great for Jessica's aunt.
Papa's Cupcakeria
You are going to make all types of cupcakes in Papa's Cupcakeria. As the customers pile into your store with their order, start making the cupcakes to make them happy. You are going to have plenty of orders waiting for you here, sometimes from the weirdest of customers, so start baking.
Baking Cupcakes
Get into Baking Cupcakes if you love the entire process of making your favorite sweet treats. From baking to decorating, you are going to do it all. After your cupcakes are fresh out of the oven, you are going to start adding the icing, sprinkles, and other toppings to make them look perfect.
Sara's Cooking Class: Wedding Cupcakes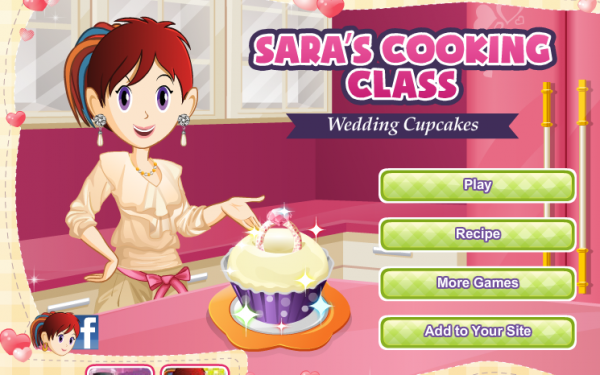 A cooking class is usually not that high maintenance. You have your lessons and your food, and it is all fun. In Wedding Cupcakes: Sara's Cooking Class, however, you are going to help get the cupcakes ready for a wedding while learning some new and exciting things along the way.
Baking Cupcakes for Dad
Make your dad overjoyed with a sweet treat all his own today. Baking Cupcakes for Dad gives you the opportunity to do just that. You are going to bake cupcakes and give them to your father, watching as he smiles and starts to chow down on those delicious sweets you made.
Tinkerbell Cupcake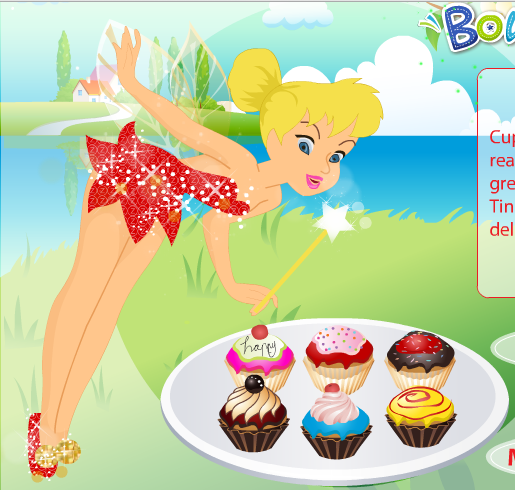 Help Tinker Bell make cupcakes in a new and magical way in Tinkerbell Cupcakes. Follow the wand to prepare everything at first and then start to decorate your cupcakes. Once everything is finished, you can proudly display what you have created in your kitchen for all to see and enjoy for themselves.
Liz Cup Cake
Decorate your own cupcake in Liz Cup Cake. You are going to scroll through the options, choosing everything for your little cupcake, to make it look as delicious as possible. Once you are finished up with it, you are going to wish that you had a cupcake that looked just like it in front of you.
Johnny Cupcakes
Decorate in many ways in Johnny Cupcakes. Go from simply and cute to funny and strange, making all types of cupcakes. Do whatever you want here and create whatever you please, and all with ease. It is a great way to release your creativity while also getting your mouth watering for some cupcakes.
Sara's Cooking Class: Cherry Cupcake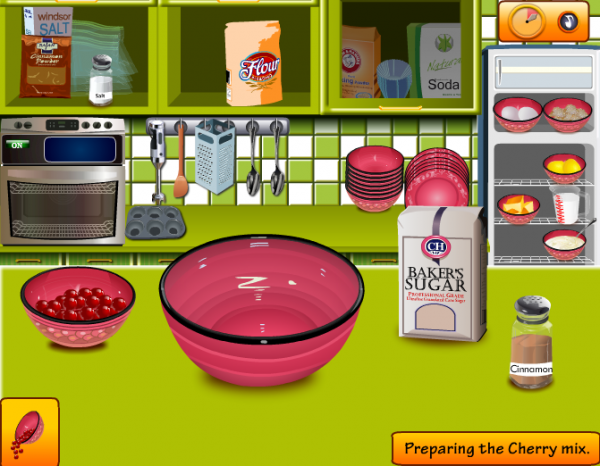 Sara has helped you before, and she is going to help you again in Cherry Cupcake Cake. You are going to learn how to make one for yourself so that you have the knowledge and skills to make this delicious treat on your own. Follow her instructions to make the cake from start to finish.
Kaylee's Frutylicious Cupcakes
You are making your own cupcakes in Kaylee's Frutylicious Cupcakes. You are going to do everything from shopping for the ingredients to making the cupcakes, and you are going to see everything come together in the end. You may even surprise yourself with how wonderfully everything comes out with your cupcakes.
Glossy Cupcake
Just like you, the cupcakes in Glossy Cupcake need to dress up and look good, like always. You are going to do that and prove your skills in this bakery shop. Continue to make your cupcakes, continue to see what is possible, and continue to prove your worth in the kitchen.
Peanut Butter Cupcakes
Everyone knows how great peanut butter is. It is the perfect addition to nearly everything, including cupcakes. In Peanut Butter Cupcakes, you are going to make cupcakes using various ingredients, including peanut butter! Watch as everything comes together beautifully to create treats that will leave your mouth watering and mind wanting more.
Moshi Monsters Cupcakes
Create cupcakes in Moshi Monsters Cupcakes. You are going to follow the instructions to create your little masterpieces while enjoying everything that is around you. For fans of Moshi Monsters, the hugely popular mobile game, this is even more exciting to play. You have your favorite little monsters around you to make baking better.
For more games like these, check out our list of Cake Games.