Social Worlds List
Here is a list of best virtual life games, that we found online. The main focus of these games is a social interaction with other teenagers – which includes flirting, dating and hanging out with like-minded people. All of the games here are free, and almost half of them require no download. If you're looking for 3D virtual worlds, where you can create your own avatar, meet other people, and enjoy virtual life – this is a perfect games list for you. Pick any avatar chat game from here, marked Social Worlds, or try them all. Enjoy. If you're looking only for games that you don't need to download, check out No Download Virtual Worlds.
6.8
May 12, 2017 -
If you are seeking fun, adventure, and the opportunity to build friendships, you need to visit the Virtual Family Kingdom. The object of the game is for you to create an environment where parents and… Read More »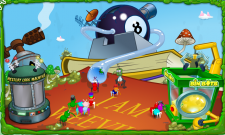 8.0
May 11, 2017 -
Bin Weevils is an online world in which you can direct your weevil through "The Bin". You will be able to personalize your weevil and play mini games as you take it through different areas… Read More »
7.3
May 9, 2017 -
YoWorld, formerly YoVille, is a wonderful 2D Life-like simulation game. Facebook members can play, work and chat together within this awesome animated world. You create your own life within this virtual world where the sky… Read More »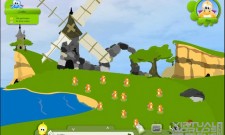 7.4
May 6, 2017 -
What Is Kingdom Island? Kingdom Island is a virtual world where you meet dragons, socialize with thousands of other players, chat with your friends, customize your dragon and explore this fun, safe and exciting world!… Read More »
8.2
April 17, 2017 -
Line Play is a simple yet addictive and entertaining game that many people will find themselves playing for hours. You have several ways to customize yourself to make this all yours as well as a… Read More »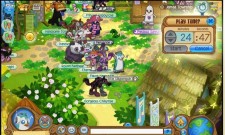 8.7
April 14, 2017 -
National Geographic's Animal Jam game features a vibrant, colorful world, where you can adopt a pet, and live a virtual life through your pet's experiences. Animal Jam has more than 1 million registered members. When you'll enter the… Read More »
7.2
April 12, 2017 -
This is a social game where players meet new friends, join up with old friends and maintain a friends list. You can share costumes, see profiles of friends and utilize "Personality Pieces". By answering quizzes,… Read More »
8.2
April 4, 2017 -
What Is Adventure Quest Worlds Artix, creators of AdventureQuest, have outdone themselves with their newest, 2D MMORPG fantasy game Adventure Quest Worlds (AQ Worlds). AQ Worlds is an enormous, real time combat game allowing you… Read More »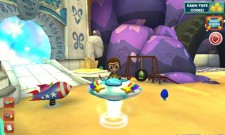 8.3
March 27, 2017 -
JumpStart is a safe destination for children of all ages, even as young as 3. If you want a safe place to learn, explore, and play, this is the right option. It gives you the… Read More »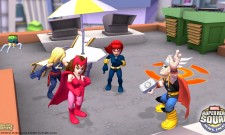 8.4
March 26, 2017 -
Super Hero Squad Online focuses on life in Super Hero City and the lives of the many super heroes who live there. From Iron Man to Hulk to the members of the Fantastic Four and… Read More »
Bonus Featured Games

8.1
Virtual world, full of gaming lounges where you can walk around making new friends, interacting and playing mini games.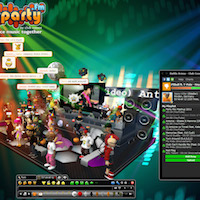 9.2
Explore, Chat, Dance - this virtual world is sooo much fun! Dress up your 3D Avatar. Create and decorate your 3D chat rooms. Play games. Join in!
');/*]]>*/