Social Worlds List
Here is a list of best virtual life games, that we found online. The main focus of these games is a social interaction with other teenagers – which includes flirting, dating and hanging out with like-minded people. All of the games here are free, and almost half of them require no download. If you're looking for 3D virtual worlds, where you can create your own avatar, meet other people, and enjoy virtual life – this is a perfect games list for you. Pick any avatar chat game from here, marked Social Worlds, or try them all. Enjoy. If you're looking only for games that you don't need to download, check out No Download Virtual Worlds.
8.0
March 18, 2012 -
Play Gaia Online – the hugely popular anime themed game. The anime world is growing popular by the day over the Internet. It has seen a steep increase in popularity in the last ten years…. Read More »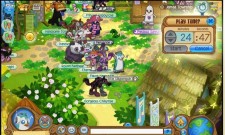 8.7
February 14, 2012 -
National Geographic's Animal Jam game features a vibrant, colorful world, where you can adopt a pet, and live a virtual life through your pet's experiences. Animal Jam has more than 1 million registered members. When you'll enter the… Read More »
8.1
January 18, 2012 -
Yeah, the name is pretty silly, but what exactly is Zwinky? It's the character you create so that you get to hang out in the coolest virtual world on the web – Zwinktopia! Here, you… Read More »
Bonus Featured Games

8.1
Virtual world, full of gaming lounges where you can walk around making new friends, interacting and playing mini games.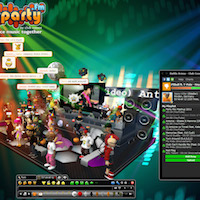 9.2
Explore, Chat, Dance - this virtual world is sooo much fun! Dress up your 3D Avatar. Create and decorate your 3D chat rooms. Play games. Join in!
');/*]]>*/