Simulations List
Here is a list of the best life simulation games, that we found online. These 3D games simulate real life, where you can have a boyfriend, a family, a baby, a house and more! You can take care of your kids or get a job, or spend your time socializing with your roommates. These games are best suited for girls, especially because many of these games are like The Sims. If you're only looking for games where you can have a baby, check out Virtual Baby Games.
7.8
July 21, 2012 -
This game adds a fun new twist to the many business management games already available creating a new and unique game for game lovers. My Shops will allow you to manage a variety of shops instead… Read More »
8.0
July 15, 2012 -
If you are a fan of Temple Run 2, then you are in for a world of adventure with Temple Run Oz. This version of the popular iPad and iPhone game combines the action of… Read More »
8.4
July 12, 2012 -
If you are looking for a fun game that involves solving mysteries and working your way through clues to unfold the story than Time Tribe is the perfect game for you. Time Tribe is an… Read More »
8.5
July 10, 2012 -
By now, you've been around the virtual online gaming world for a while, and you probably think you've done it all. But what if we told you that there's a 5 series (and possibly more… Read More »
7.8
June 29, 2012 -
Most games that have you caring for a tribe are really much the same. They give you some people and you have to build everything up, but Wild Tribe is different. This game offers you… Read More »
7.8
June 29, 2012 -
Most of us have played Facebook games at some point. For the most part, they are all alike. This leaves you with very little desire to play another one that is similar, but Township might… Read More »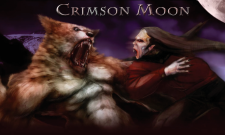 7.2
June 5, 2012 -
Crimson Moon is a mythical fantasy game that is based in a browser setting. You start off the game choosing which race to play; you choose between vampires, werewolves, and hybrids. You are thrown into… Read More »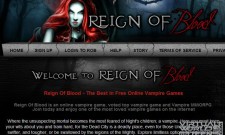 6.3
May 28, 2012 -
Become a creature of the night in Reign of the Blood, the vampire roleplaying game. In this game, you take on the role of being a vampire and participate in the fight for survival in… Read More »
7.9
May 27, 2012 -
In The Settlers Online: Castle Empire, work with your fellow hard working settlers to build a flourishing village from scratch. This game is free to play and browser based along with being an adaption of… Read More »
7.3
May 27, 2012 -
The classic theme of being stranded on a desert island gets revisited in The Island: Castaway. It is a simulation and adventure game in which you play one of many shipwreck victims. The survivors originally… Read More »
Bonus Featured Games

8.1
Virtual world, full of gaming lounges where you can walk around making new friends, interacting and playing mini games.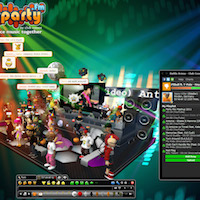 9.2
Explore, Chat, Dance - this virtual world is sooo much fun! Dress up your 3D Avatar. Create and decorate your 3D chat rooms. Play games. Join in!
');/*]]>*/