Simulations List
Here is a list of the best life simulation games, that we found online. These 3D games simulate real life, where you can have a boyfriend, a family, a baby, a house and more! You can take care of your kids or get a job, or spend your time socializing with your roommates. These games are best suited for girls, especially because many of these games are like The Sims. If you're only looking for games where you can have a baby, check out Virtual Baby Games.
8.4
July 31, 2017 -
Take your Sims experience to a new and freaky level with The Sims 3 Supernatural. This game offers so much more than the line has in many years. Brining imaginations to life, this supernatural world… Read More »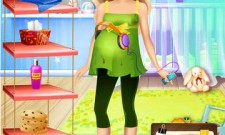 7.2
July 29, 2017 -
Mommy is having a baby in Mommy's New Baby! Before the baby comes, she has to take care of herself. She has to make sure that she is healthy, that everything is okay, and that… Read More »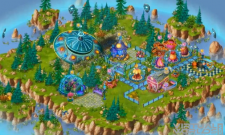 8.5
July 27, 2017 -
Three aliens have landed on a strange planet in Moonstars. They are unsure of what to do, but they know that they need help and they need to survive. They are going to farm all… Read More »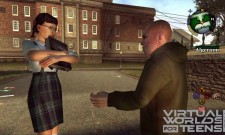 8.6
July 26, 2017 -
What Is Bully: Scholarship Edition: You are 15 year old Jimmy Hopkins whose parents have dumped you off at the Bullworth Academy so they can go off on a much needed cruise.  Bullyworth is a… Read More »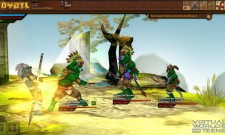 9.1
July 24, 2017 -
A game of adventure! Let's create the ultimate character to venture out through the long lost ruins and explore the underground tunnels as well as combing the large fields! This awesome game is based on… Read More »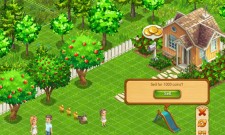 8.0
July 17, 2017 -
Happy Family gives you the chance to experience the joy, love, and excitement of families in a virtual way. You will be able to interact with other family members, visit neighbors, and care for your… Read More »
8.3
July 17, 2017 -
In My Little Farmies take a step back in medieval times as you build and construct your very own farm. This game is very exciting. From the plants to the animals and the buildings you… Read More »
8.4
July 17, 2017 -
If you haven't already tried out My Free Zoo then you are surely missing out on a really fun game! In My Free Zoo you can build and customize your zoo empire with souvenir shops… Read More »
8.4
July 12, 2017 -
If you are looking for a fun game that involves solving mysteries and working your way through clues to unfold the story than Time Tribe is the perfect game for you. Time Tribe is an… Read More »
8.5
July 10, 2017 -
By now, you've been around the virtual online gaming world for a while, and you probably think you've done it all. But what if we told you that there's a 5 series (and possibly more… Read More »
Bonus Featured Games

8.1
Virtual world, full of gaming lounges where you can walk around making new friends, interacting and playing mini games.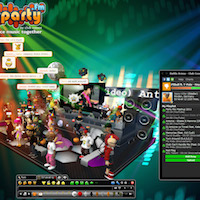 9.2
Explore, Chat, Dance - this virtual world is sooo much fun! Dress up your 3D Avatar. Create and decorate your 3D chat rooms. Play games. Join in!
');/*]]>*/