Simulations List
Here is a list of the best life simulation games, that we found online. These 3D games simulate real life, where you can have a boyfriend, a family, a baby, a house and more! You can take care of your kids or get a job, or spend your time socializing with your roommates. These games are best suited for girls, especially because many of these games are like The Sims. If you're only looking for games where you can have a baby, check out Virtual Baby Games.
7.5
January 14, 2013 -
Farm, build, create, chat, and much more in the immense and amazing universe of Growtopia. Users built this universe, and you have the opportunity to add to it. By using what you have available to… Read More »
8.0
January 2, 2013 -
Everyone likes to imagine God as a loving and caring being, but what if that were not true? What if God took joy out of bringing down pain to the lives of innocent people? In… Read More »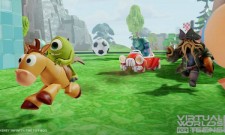 8.5
November 6, 2012 -
Disney has outdone itself with Disney Infinity: Toy Box. This massive game uses many of its most popular characters from both Disney and Disney Pixar in a fun and exciting way. You have the chance… Read More »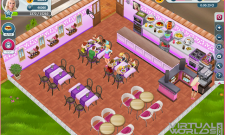 8.3
October 26, 2012 -
My Cafe Katzenberger gives you the chance to run your own café and make food for many customers. From the beginning, you are going to notice similarities between it and other café games that you… Read More »
7.8
October 26, 2012 -
Jump Shot Legends is all about handball, a game that requires quite a bit of skill. While playing this game, you are going to need to improve your players and keep them healthy. You have… Read More »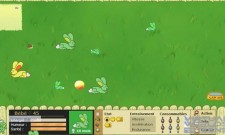 7.8
October 15, 2012 -
Race your little heart out in Bunny Race. You are going to have your own bunny that you can use to win races and compete against others. Try to improve him or her until you… Read More »
8.3
October 12, 2012 -
Running a business requires a lot of hard work. If you want to make sure that everything is running perfectly, you are going to need to put the time into this. In real life, this… Read More »
8.0
September 28, 2012 -
In this spooky but fun game you are the under master and you are responsible for building a dungeon like none other. Your dungeon is built deep into the depths of the earth and you… Read More »
8.6
September 26, 2012 -
Playing My Free Farm takes you to a world where gardening and growing are your life. You are going to be able to garden various types of plants while you grow the animals for animal… Read More »
7.8
September 26, 2012 -
Building a massive, successful city is difficult in real life, but exciting in My Virtual City. This gives you the chance to create something that shows others more about you, all while having fun on… Read More »
Bonus Featured Games

8.1
Virtual world, full of gaming lounges where you can walk around making new friends, interacting and playing mini games.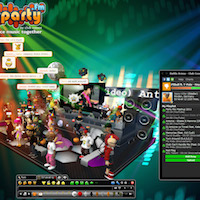 9.2
Explore, Chat, Dance - this virtual world is sooo much fun! Dress up your 3D Avatar. Create and decorate your 3D chat rooms. Play games. Join in!
');/*]]>*/