Simulations List
Here is a list of the best life simulation games, that we found online. These 3D games simulate real life, where you can have a boyfriend, a family, a baby, a house and more! You can take care of your kids or get a job, or spend your time socializing with your roommates. These games are best suited for girls, especially because many of these games are like The Sims. If you're only looking for games where you can have a baby, check out Virtual Baby Games.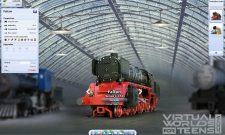 6.7
September 2, 2017 -
Rail Nation tests your skills and mind while giving you a fun, engaging game. You are going to build your own rail company. Purchase trains, improve structures, and build out your rails to make your… Read More »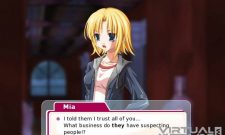 7.4
August 31, 2017 -
Unravel a mystery in the captivating tale of The Stolen Diamond Ring. As the name suggests, you are going to learn the truth behind a stolen diamond ring, and you are going to find the… Read More »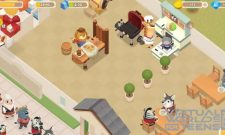 7.2
August 28, 2017 -
Part time management, part restaurant management, Dining Zoo does a great job of bringing you a new and intriguing game. It challenges you and it puts you in front of tasks that you have to… Read More »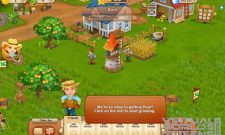 6.3
August 26, 2017 -
Become a full farmer in Farm Days. You are going to take care of crops and livestock, and you are going to make a living with it. From selling crops directly to making products with… Read More »
8.5
August 21, 2017 -
Get ready for some awesome builder fun with Megapolis. You will find yourself creating buildings, restaurants, and other structures in no time. If you love builder games, you will quickly find that this game is… Read More »
6.0
August 20, 2017 -
City building fans have a new title to love in City Mania. This game brings you everything you could want in a city builder, with far more than most other titles in the genre manage… Read More »
7.4
August 19, 2017 -
Create a Hollywood star and become part of this crazy world in Hollywood Story. You are going to make movies, hang out with other celebrities, rise to fame, and prove that you are the best… Read More »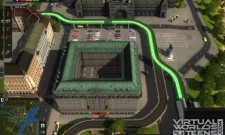 8.4
August 18, 2017 -
In this dynamic virtual transit simulation video game you will find out if you have what it takes to be the ultimate city transit planner or not. Are you up for a challenging time of… Read More »
7.3
August 18, 2017 -
Design your own home in Design Home. You get everything that you need to design a beautiful home, whatever you preferred design tastes are. With the high quality graphics and real items, you can make… Read More »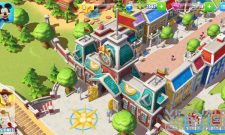 7.0
August 15, 2017 -
Darkness has taken over the Disney park and characters in Disney Magic Kingdoms. Maleficent has cast a spell that brings darkness to all areas of the park, and it is on you to lift it…. Read More »
Bonus Featured Games

8.1
Virtual world, full of gaming lounges where you can walk around making new friends, interacting and playing mini games.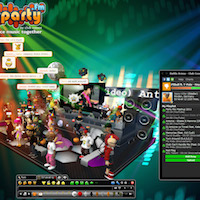 9.2
Explore, Chat, Dance - this virtual world is sooo much fun! Dress up your 3D Avatar. Create and decorate your 3D chat rooms. Play games. Join in!
');/*]]>*/