Simulations List
Here is a list of the best life simulation games, that we found online. These 3D games simulate real life, where you can have a boyfriend, a family, a baby, a house and more! You can take care of your kids or get a job, or spend your time socializing with your roommates. These games are best suited for girls, especially because many of these games are like The Sims. If you're only looking for games where you can have a baby, check out Virtual Baby Games.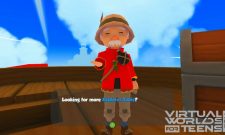 8.0
December 27, 2017 -
Poi is a unique Mario 64 styled platform game that was made for modern machines. It takes its looks from the early 3D console gaming systems and makes it home there. It doesn't do a… Read More »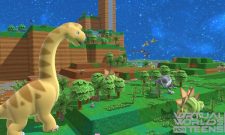 6.5
December 27, 2017 -
A life simulator, Birthdays The Beginning puts you in the position of a great creator. You are going to make the land and the species, and allow everything to grow and develop from there. You… Read More »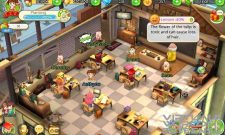 7.6
September 21, 2017 -
Become an idol unlike any other in Dream City Idols. If you are the type to adore idols, and the type to want to become one yourself, this has the lifestyle that you want. Become… Read More »
5.6
September 19, 2017 -
Coindexter Club is a new type of kid friendly educational game. It teaches kids about financial stability and security, and financial literacy. It helps children to develop a better grasp on saving and spending, as… Read More »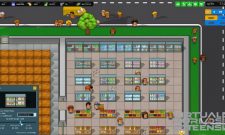 7.0
September 18, 2017 -
Another Brick in the Mall puts you in the position of building and maintaining your own mall. It is a management game that will make you feel in control, powerful. You will build your own… Read More »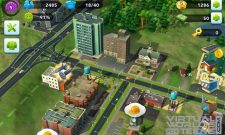 8.0
September 14, 2017 -
Fans of the SimCity games will want to pick up SimCity BuildIt. Even if you have never played SimCity before, but like the city building genre, this is one to check out. It has everything… Read More »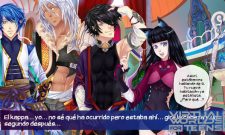 8.0
September 14, 2017 -
High fantasy, romance, and an adventure await you in Eldarya. In a place of magic and fairies, you are going to have to explore, find answers, and find love. Develop crushes as you see the… Read More »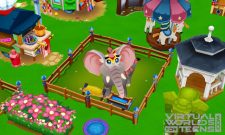 7.0
September 13, 2017 -
Run your own circus and become a huge hit with My Free Circus. You are going to hire the performers and get the animals, sell items, and build the most amazing show on Earth. Attract… Read More »
9.3
September 10, 2017 -
One of the biggest games in the history of gaming, Minecraft is a name just about everyone knows. It is about building, designing, fighting, community, and exploring. It is about a massive world that you… Read More »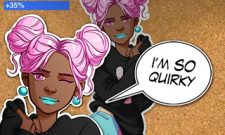 7.5
September 8, 2017 -
Live the party campus lifestyle when you jump into Party in My Dorm. You are going to have prank wars, join clubs, get more members on your crew, collect avatars, go on dates, chat, and… Read More »
Bonus Featured Games

8.1
Virtual world, full of gaming lounges where you can walk around making new friends, interacting and playing mini games.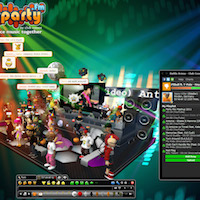 9.2
Explore, Chat, Dance - this virtual world is sooo much fun! Dress up your 3D Avatar. Create and decorate your 3D chat rooms. Play games. Join in!
');/*]]>*/