Simulations List
Here is a list of the best life simulation games, that we found online. These 3D games simulate real life, where you can have a boyfriend, a family, a baby, a house and more! You can take care of your kids or get a job, or spend your time socializing with your roommates. These games are best suited for girls, especially because many of these games are like The Sims. If you're only looking for games where you can have a baby, check out Virtual Baby Games.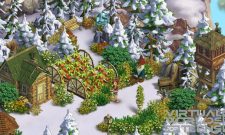 7.6
January 11, 2016 -
A rich and exciting game, Klondike throws you into the Old West. It is an RPG mixed with a farming MMO, offering an experience unique and engaging. For anyone who loves these types of games,… Read More »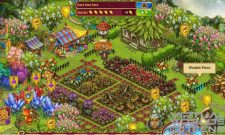 7.5
January 11, 2016 -
Charm Farm brings about a new type of farming game. You have many of the core concepts that you expect, but with some magical elements and a fuller story that you normally do not see… Read More »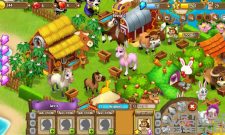 7.0
January 11, 2016 -
Castle building games have become just as popular as farm building games. Royal Story brings you another world of royalty where your goal is to create a gorgeous kingdom. By using the tools available to… Read More »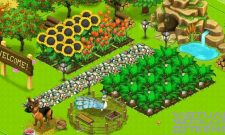 7.4
January 11, 2016 -
Cute and full of things to do, Family Barn is the perfect farming game. It is everything that you want. From a simple tutorial to a wide variety of activities to social features, it is… Read More »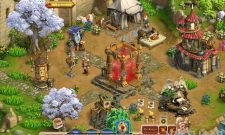 7.7
January 11, 2016 -
Knights and Brides is not your average farming game. While most other farming games will focus primarily on getting your crops and setting up the land, this game takes a different approach. You have two… Read More »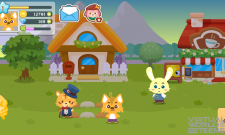 8.0
January 11, 2016 -
Happy Pet Story welcomes you to a fun filled world of virtual pets and mini games that will keep you busy and excited. You will also have a house of your own that you can… Read More »
7.8
January 10, 2016 -
Flirt your heart out, and the heart out of potential love interests, in Flirt City. Here, you will go on a television show and attempt to win over some men or women. Flirt, win them… Read More »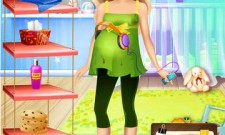 7.2
November 26, 2015 -
Mommy is having a baby in Mommy's New Baby! Before the baby comes, she has to take care of herself. She has to make sure that she is healthy, that everything is okay, and that… Read More »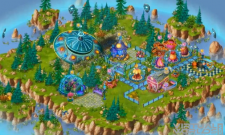 8.5
November 8, 2015 -
Three aliens have landed on a strange planet in Moonstars. They are unsure of what to do, but they know that they need help and they need to survive. They are going to farm all… Read More »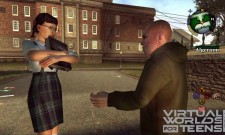 8.6
August 25, 2015 -
What Is Bully: Scholarship Edition: You are 15 year old Jimmy Hopkins whose parents have dumped you off at the Bullworth Academy so they can go off on a much needed cruise.  Bullyworth is a… Read More »
Bonus Featured Games

8.1
Virtual world, full of gaming lounges where you can walk around making new friends, interacting and playing mini games.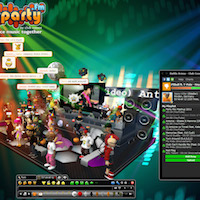 9.2
Explore, Chat, Dance - this virtual world is sooo much fun! Dress up your 3D Avatar. Create and decorate your 3D chat rooms. Play games. Join in!
');/*]]>*/