Simulations List
Here is a list of the best life simulation games, that we found online. These 3D games simulate real life, where you can have a boyfriend, a family, a baby, a house and more! You can take care of your kids or get a job, or spend your time socializing with your roommates. These games are best suited for girls, especially because many of these games are like The Sims. If you're only looking for games where you can have a baby, check out Virtual Baby Games.
7.3
December 27, 2017 -
When you have an insatiable love for the dead, and you love simulation gameplay, then you are not alone! Zombie Castaways has become a popular simulation app on mobile devices everywhere, with more than 70… Read More »
7.0
December 27, 2017 -
If you love animals and playing games, ZooMumba has created a great combination of both worlds. You will be taking care of the animals, and of course the visitors who are coming to your zoo…. Read More »
9.4
December 27, 2017 -
Animal Crossing: Pocket Camp is the newest AC game to come out, this time for mobile devices. While it is not a full AC game, it does offer some of the same experiences and gameplay… Read More »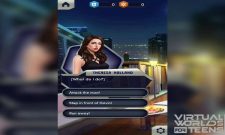 7.8
December 27, 2017 -
Get ready for Choices: Stories You Play, a new story app that is released by Pixelberry the same people who brought you High School Story, Episodes, and Hollywood U. Choices is a whole new level… Read More »
8.6
December 27, 2017 -
Now it is your chance to really build the city of your dreams in Dream City: Metropolis. Here you will be able to play as mayor and be able to immerse into a unique gaming… Read More »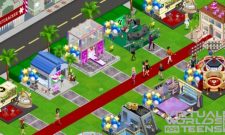 7.7
December 27, 2017 -
Prepare for the fun of Hollywood U: Rising Stars as you were just accepted into Hollywood University, which is a school focused on rising stars. So get your bags packed, an adventure of fame, fortune,… Read More »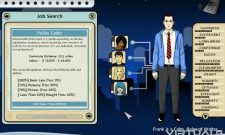 6.8
December 27, 2017 -
Kudos 2 is a completely accessible life simulation game where you will have a chance to create your very own alter ego and decide what your life path will take during a 10 year time… Read More »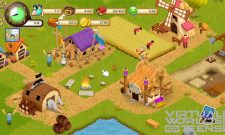 6.6
December 27, 2017 -
Normally, a strategical city builder is often complex, small mobile games or large PC titles. New Frontier Days: Founding Pioneers is the middle ground that is simple on top, but has a lot of depth… Read More »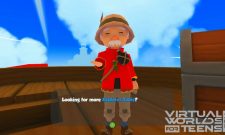 8.0
December 27, 2017 -
Poi is a unique Mario 64 styled platform game that was made for modern machines. It takes its looks from the early 3D console gaming systems and makes it home there. It doesn't do a… Read More »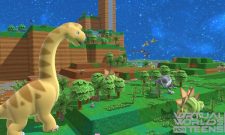 6.5
December 27, 2017 -
A life simulator, Birthdays The Beginning puts you in the position of a great creator. You are going to make the land and the species, and allow everything to grow and develop from there. You… Read More »
Bonus Featured Games

8.1
Virtual world, full of gaming lounges where you can walk around making new friends, interacting and playing mini games.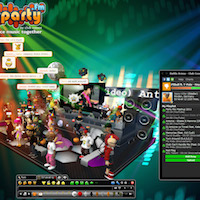 9.2
Explore, Chat, Dance - this virtual world is sooo much fun! Dress up your 3D Avatar. Create and decorate your 3D chat rooms. Play games. Join in!
');/*]]>*/