Simulations List
Here is a list of the best life simulation games, that we found online. These 3D games simulate real life, where you can have a boyfriend, a family, a baby, a house and more! You can take care of your kids or get a job, or spend your time socializing with your roommates. These games are best suited for girls, especially because many of these games are like The Sims. If you're only looking for games where you can have a baby, check out Virtual Baby Games.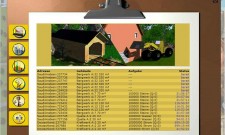 8.5
January 17, 2017 -
In Kapilands you are your own boss in this ultimate browser based game! Don't worry about downloading to your computer; Kapilands is available from any computer that has a browser connection. There are several types… Read More »
8.0
January 14, 2017 -
If you have ever wanted to care for your own baby, Baby Adopter is the game to play. It gives you the chance to care for a virtual baby in numerous ways. From bath time… Read More »
8.0
January 14, 2017 -
If you are a fan of Temple Run 2, then you are in for a world of adventure with Temple Run Oz. This version of the popular iPad and iPhone game combines the action of… Read More »
8.6
January 13, 2017 -
Kapi Farm is a cool farming game where you will plant things to level up and unlock items. You start out the game by planting radishes. As you grow plants and buy seeds your salary… Read More »
8.5
January 13, 2017 -
Kapi Hospital is a cool new game where you work for one of the maddest hospitals around! As you work in your own clinic, you will treat crazy patients and work on expanding your hospital…. Read More »
7.8
January 13, 2017 -
An awesome city building game created for the iPhone, iPad, and iPod touch. City Story Metro has even been optimized for an iPhone 5. City Story Metro is free to play but it does have… Read More »
8.2
January 12, 2017 -
Have you ever wondered what it would be like to run your own scrap yard? Well you have come to the right place. Garbage Garage is a car game that gives you an opportunity to… Read More »
7.9
January 10, 2017 -
People all over the world admire the world of Disney Princesses. Any girl would dream of becoming one of the princesses and living a fairy tale life in the shoes of Cinderella, Ariel, Rapunzel, Belle,… Read More »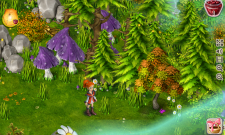 8.3
January 10, 2017 -
Do you like fantasy games? DreamFields is an awesome way to enjoy a wonderfully created dream world. This is a free to play that can either be played online or on various social networks. This is made… Read More »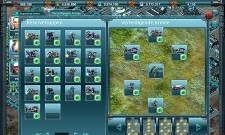 8.2
January 8, 2017 -
Future Torpia is a futuristic strategy game that offers choices and entertainment in a beautiful way. You are going to need to build and survive in a world that seems to be destroyed. By using your… Read More »
Bonus Featured Games

8.1
Virtual world, full of gaming lounges where you can walk around making new friends, interacting and playing mini games.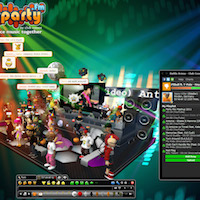 9.2
Explore, Chat, Dance - this virtual world is sooo much fun! Dress up your 3D Avatar. Create and decorate your 3D chat rooms. Play games. Join in!
');/*]]>*/